Budget Motels in Australia have been providing clean, comfortable and affordable accommodation to travellers across Australia, Tasmania and New Zealand since 1978. Whether you are looking to stay in the city, the country, the outback or by the sea, we have you covered.
Budget Motels are known for our excellent service, clean, comfortable rooms, free parking and a warm welcome from our motel owners. Many of our motels also offer breakfast, free Wi-Fi and some are even pet friendly!
By booking your accommodation through Budget Motels, you're saving money, supporting Australian small businesses and families, and keeping all the proceeds right here in Australia!
Budget Motel owners look forward to welcoming you with a warm smile, clean, comfy room and a wealth of information to share on the local area to ensure your stay is as enjoyable as it is affordable.
Book direct and save with Budget Motels
Click on a number to zoom in on a location, or click on a B to view your next Budget Motel stay.
An ideal location for any occasion
For your next stay or driving adventure, how about visiting our ...
Coastal Regions
Australia has the world's fifth-longest coastline with over 10,000 breathtaking beaches of amazing diversity. There are surf beaches, rocky beaches, golden sand beaches, calm bays, amazing coastal rock formations and tranquil harbours. Coastal towns are quirky and unique, offering visitors a vast array of interest and entertainment - there really is something for everyone on the coast in Australia.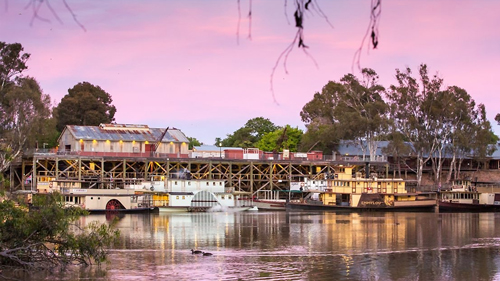 Rural Cities
Venture to small regional towns for their museums, galleries, crafts, arts festivals, and fairs. Experience the true Australian spirit for yourself in the local shops and pubs! Visit a regional centre and learn about the gold rush, first settlers and sheep stations. Rural Australia is home to some of the most authentic towns, stunning national parks, towering waterfalls, and unique rock formations.
Trails
From our astonishing Silo art trails to our fabulous Big Things sites, interesting towns, red deserts and white sandy beaches, there are over 3,300 trails in Australia to hike, walk, run, ride or just explore! Australia's amazing creativity, dramatic landscapes and extraordinary biodiversity are great for your body, mind, and soul to discover ... and seeing really is believing.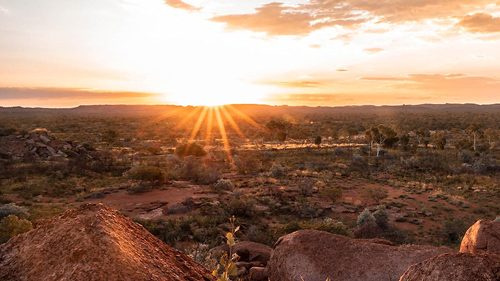 Outback Towns
See intricate Aboriginal skeleton rock art in Australia's largest National Park, try authentic Indigenous-run activities, on your way to visit the Red Centre and Australia's most visited destination - Uluru! Experience our extremes: from dry deserts to lush wetlands and watch out for the largest reptile on the planet - the mighty saltie! At night, star gaze in one of the best dark sky sites in the world.
Join us at Budget Motels and experience the difference!
Are you a motel owner? Membership with Budget Motels gives you the competitive advantage you are seeking for your property, along with a wealth of experience and information to help you succeed. Learn more.
Check out our latest Facebook posts
Budget on the Lake Motor Inn – Hamilton, Vic

Room was more than I expected checked in early due to the dreadful weather on Cup day no issue with early check in the Owners are professional and Friendly and have the place in hand. Updated Rooms which was spotless ,Bed very comfortable and the place is very Quiet . I will be staying there again for sure. Best Budget Motel I have experienced over many years.
Moore Park Beach Motel – Moore Park Beach, Qld

Jan and Charlie are fabulous hosts, offering a very comfortable, spotlessly clean, well appointed room. The rooms include a full size fridge. which is exactly what you need when you are traveling. We travel with our little dog who was welcome to sleep inside. The motel is close to food outlets and a supermarket and the beach is just across the road. We certainly recommend the motel and will stay again. Thanks Jan, for your scrumptious breakfasts.
City Park Motel & Apartments – Wagga Wagga, NSW

Was glad to stay in a motel with assess to fresh air right outside your door. When we are currently asked to stay at home its nice to be able to open the front door and let the fresh air in. The room itself has everything you need. Comfy bed, tea and coffee plus a microwave. Guest laundry to do my washing and a great big park across the road to go for a walk to get some exercise. The staff are friendly and are very helpful. Highly recommend.
Wintersun Motel – Victor Harbor, SA

The motel is older but it is kept very clean. The beds were made up each morning. It was very reasonably priced as we were in the area to enjoy the location, and it was very central. We walked into Victor Harbor for our meals or drove to the nearby beachside towns. Very pretty beachside areas. A great weekend in the area.
The Marquis Hotel Motel – Hobart, Tas

Room was spotlessly clean with everything you need for a comfortable stay. Great location. Within walking distance of Hobart CBD. Evening meal conveniently available on site. Bed was very comfortable and bed linen was immaculate. Good sized bar fridge and small table and chairs in room. Ensuite bathroom was clean and shower very good.
Tea House Motor Inn – Bendigo, Vic

A little gem in Bendigo. Friendliest of staff - both permanent AND relief staff. This matters. Rooms are neat and clean, with pristine and safe grounds for kid play (pool, basketball, scooters). A wonderful location for the children with the fantastic playground over the road, and the lakeside walk for the adults. Modern rooms equipped with everything we needed. We will be returning.
Citywalk Motor Inn – Rockhampton, Qld

The room was really good. Bed was super comfy after being in the car for about 8 hours. Staff/owner were super friendly at check in as well. Pillows were so soft and fluffy. The little extras in the room with coffee and biscuits was a nice touch as well.
Moama Central Motel – Moama, NSW
Beautifully renovated, super comfy lounge and bed, large screen TV, plenty of room to move around, great location to tourist attractions. Easy walking distance to Bowling Club. Owners very helpful and friendly. Would definitely recommend staying here.
Travelway Motel – Port Pirie, SA

We did a last-minute trip & stayed here overnight. The staff were fantastic from check-in until check out. The room was basic but everything we needed & most importantly clean & comfortable! Shower was hot which was great. It is located in a quiet area. We had breakfast in their restaurant & it was amazing. We will definitely stay here again when this way next.
Burnie Ocean View Mote – Burnie, Tas

I've stayed in the cabins many times and my stays just keep getting better. The current owners have updated the cabins with new mattresses, blinds etc. The cleanliness is top notch and it's a lovely quiet place to stay. I've also had the pleasure of staying in one of the apartments and was very impressed. Thanks to the proprietors for the friendly welcome and great care.