Big River Motel, Echuca, VIC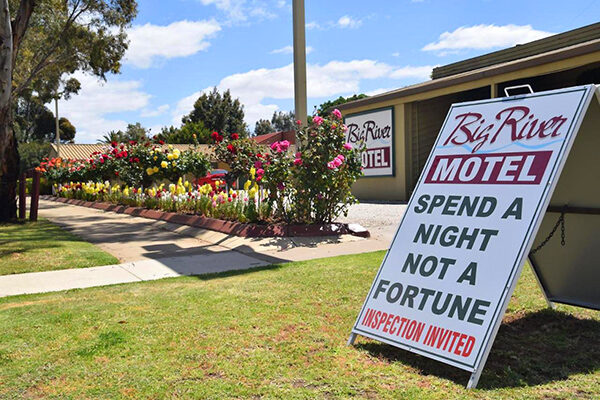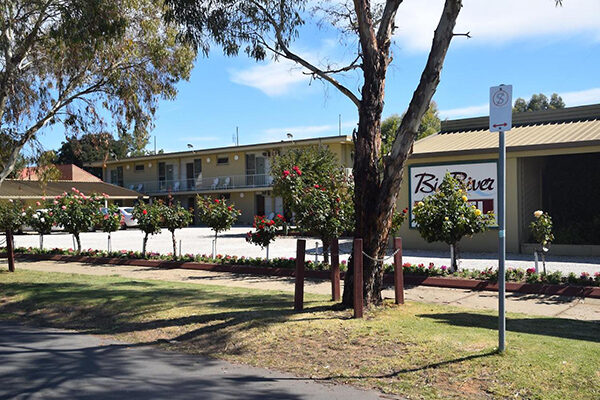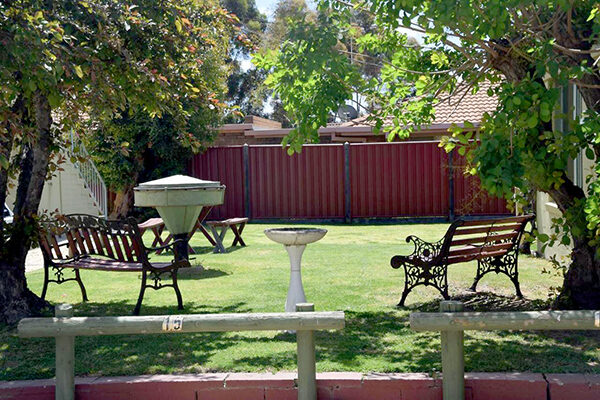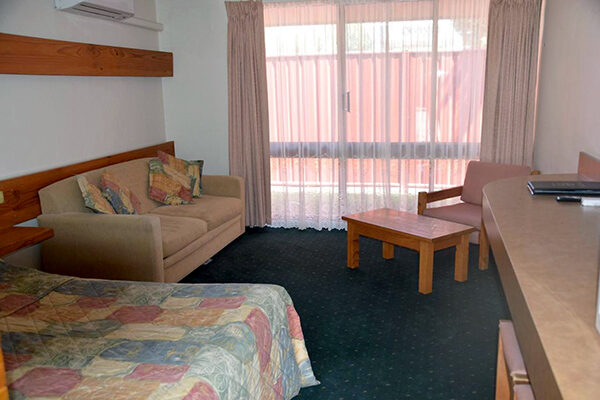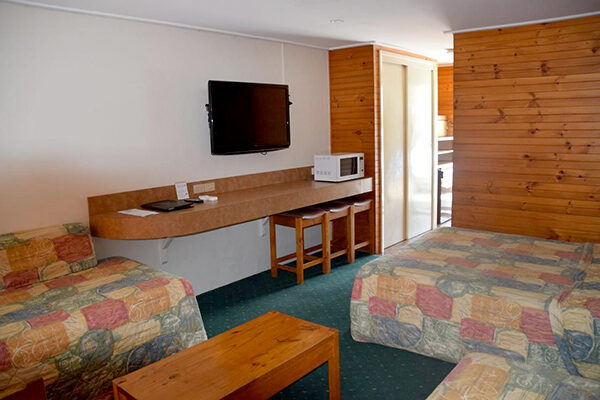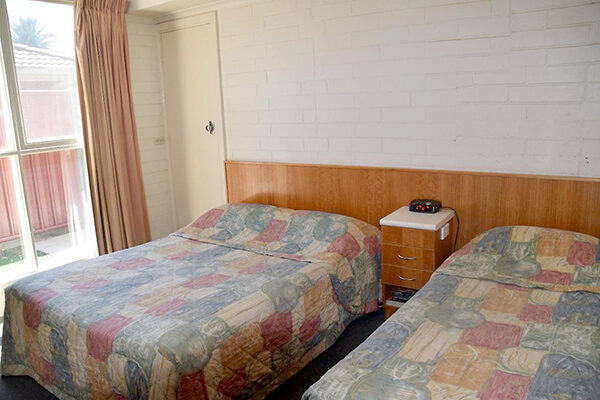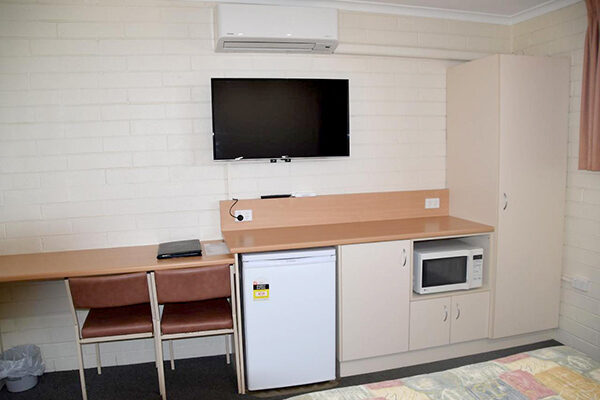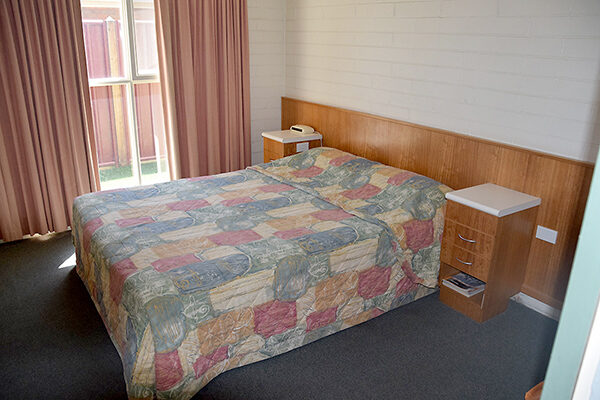 Welcome to the Big River Motel
CENTRAL · AIRPORT SHUTTLE · BREAKFAST · FREE WI-FI
Conveniently situated in the heart of Echuca, within easy walking distance to most attractions, we offer a variety of services and amenities to enhance your stay. Enjoy free parking, complimentary Wi-Fi, room service, an airport shuttle service or a delicious hot breakfast served to your room for an additional charge.
Each room features a flat-screen TV with cable, kitchenette with a microwave, fridge, toaster and tea/coffee making facilities. We provide electric blankets, fresh towels, and linen, and some of our rooms have a separate lounge area.
Attractions nearby
We're located in a quiet area beside the Echuca Hospital, providing a tranquil ambiance for the perfect retreat after a day of activity and exploration. Big River Motel is just a two minute walk from the YMCA Echuca War Memorial Aquatic Centre, and a five minute drive from the Murray River and the renowned historic Port of Echuca. Immerse yourself in the charm of yesteryear as you stroll along the riverbanks or take a memorable paddle boat steamer trip. For those with a passion for golf, the acclaimed Rich River Golf Club is only 15 minutes away. Echuca is packed with attractions to suit all tastes and ages, including museums, paddle boat steamer trips, National Holden Museum, river activities such as boating, fishing and canoeing, and many parks and trails to explore the region.
Driving distance guide from Echuca
Melbourne CBD
250 km – approx. 2 hours 50 minutes
Bendigo
89 km – approx. 1 hour 10 minutes
Adelaide
661 km – approx. 6 hours 50 minutes
Big River Motel
317 High Street, Echuca, VIC 3564
Neil
Room · Service · Location
Thank you. Very inexpensive place to stay. I enjoy more of your older style motels. It was clean, good shower, mattress was good what else can you ask for for $110.00. Thank you Deb.
Glenys
Rooms · Service · Location
We were welcomed by a lovely friendly lady. Our room was very clean with a comfortable bed and great hot shower. Prices are reasonable. We enjoyed our stay.
Lianne
Rooms · Service · Location
Stayed 8 weeks. Meet needs for working contract. Owners, looked after me very well. I would stay here again. Park, everything is with in short distances I felt safe being alone. Can walk to local shops & Murray river.
Emma
Rooms · Service · Gardens
Clean rooms great friendly staff great owners amazing breakfast relaxing all round just an awesome 5 days away will definitely be back Thanks Chris and Debbie
Ella
Room · Service · Location
Super clean and a very friendly owner checked us in. I see some reviews saying the rooms are dated but I love older-style motels, and it is priced accordingly. Thanks for a nice stay.