Tweed River Motel, Murwillumbah, NSW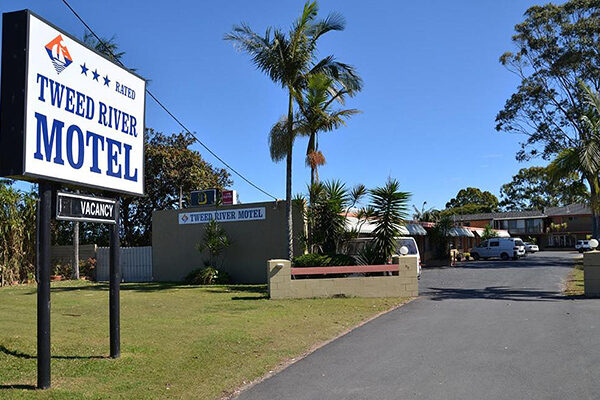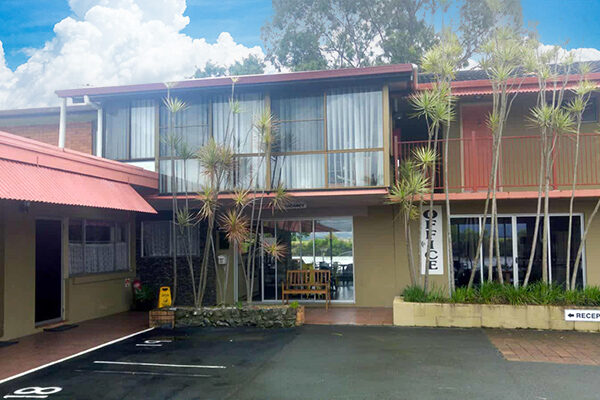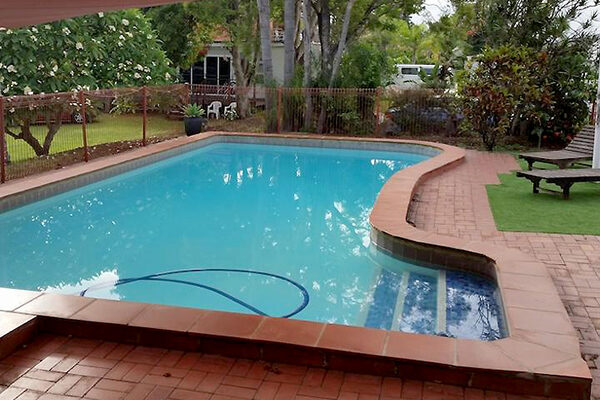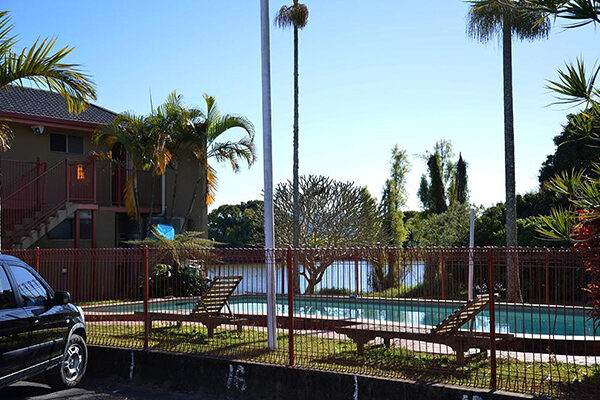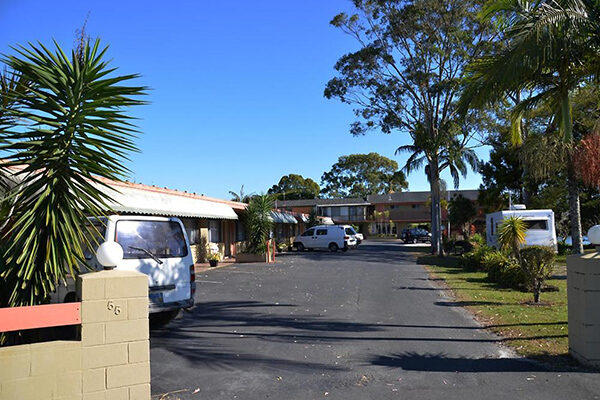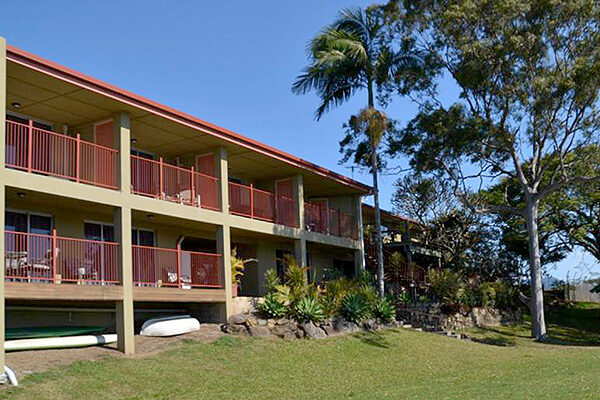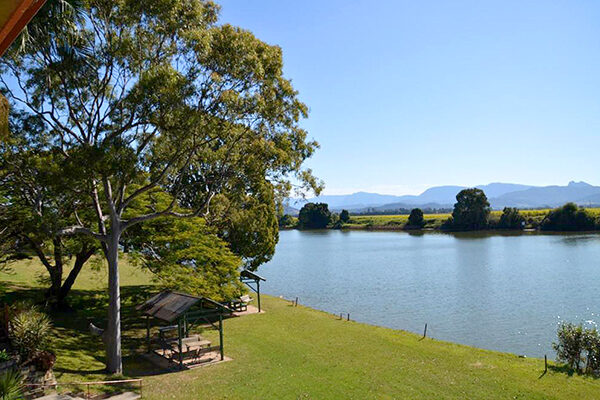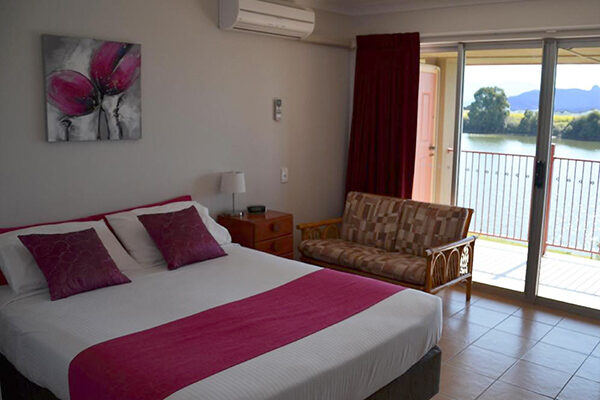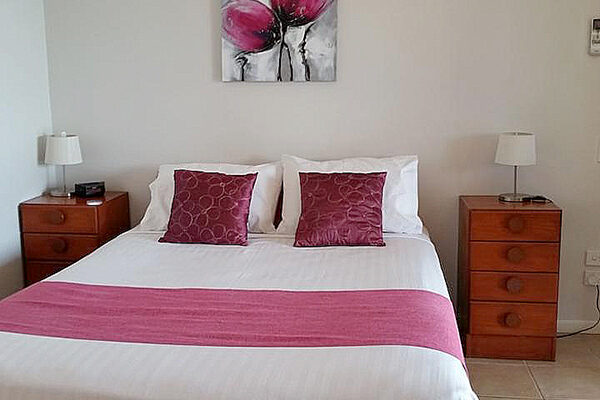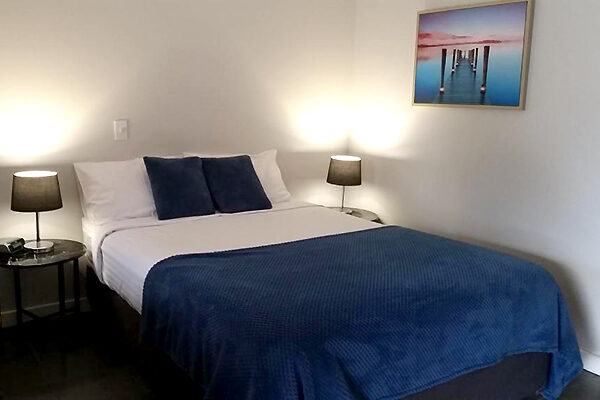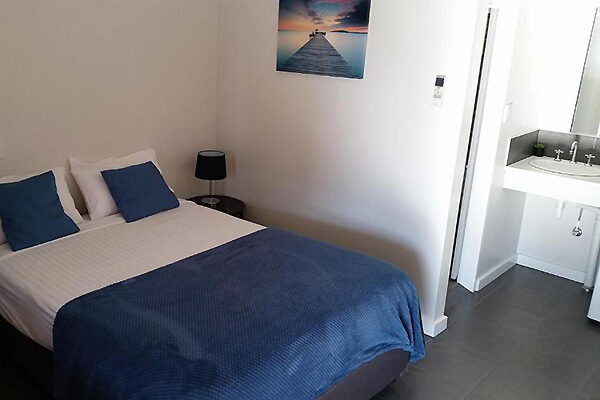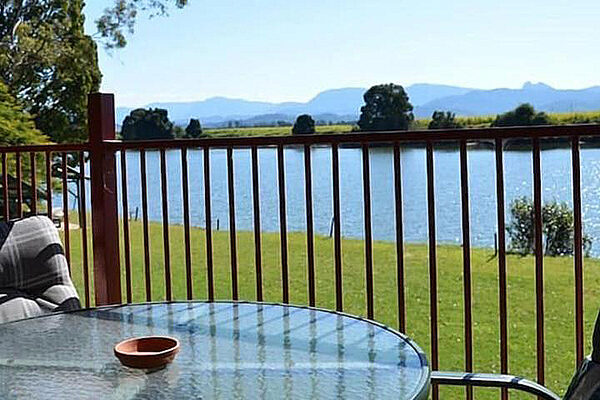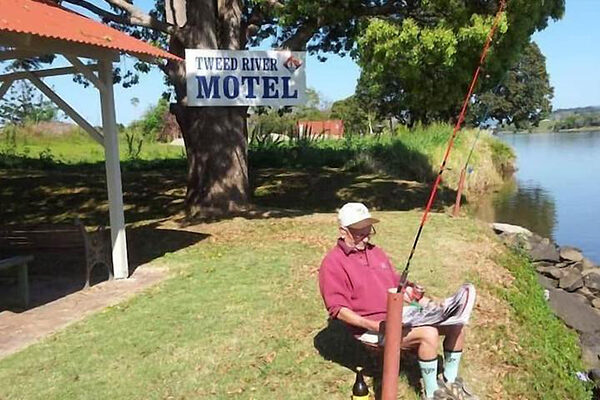 Welcome to the Tweed River Motel
PET FRIENDLY  ·  POOL  ·  BREAKFAST  ·  FREE WI-FI   ·  VIEWS
Located on the banks of Murwillumbah's beautiful Tweed River, the pet-friendly Tweed River Motel is ideally positioned for walking, swimming, rowing, water skiing and fishing, with all the major attractions of the region close by. The motel offers a sparkling swimming pool, terrace, free continental breakfast, BBQ area, guest laundry, 24-hour night bell, free parking and a restaurant next door.
All rooms are non-smoking with ceiling fans and opening windows and feature free Wi-Fi, split system air conditioning, flat-screen TV with satellite channels, table and chairs, and a kitchenette with fridge, microwave, minibar, toaster and tea and coffee making facilities. Many rooms have tranquil views of the extensive gardens and the Tweed River, rooms on the first floor have a full balcony, all rooms have a private bathroom and ironing facilities are available on request.
Attractions nearby
The picturesque town of Murwillumbah is in the middle of an extinct volcanic caldera, and gateway to The Tweed region's greatest cultural and natural attractions, from the world's largest expanse of subtropical rainforest to must-see galleries.
Murwillumbah is on the banks of the beautiful Tweed River and only a 25-minute drive to the UNESCO World Heritage-listed Wollumbin National Park, an excellent base for bushwalking, fishing and boating. Explore nearby Byron Bay Wildlife Sanctuary, Crystal Castle, Border Ranges, Nightcap National Park, and Wollumbin National Park, all offering jaw-dropping views of Mt Warning National Park's World Heritage listed caldera, perfect for hiking enthusiasts. Enjoy a round at the 18-hole course at the scenic Murwillumbah Golf Club, take a rainforest cruise on Clarrie Hall Dam, visit the Tweed Regional Gallery and Margaret Olley Art Centre and cycle or hike the new 132km Northern Rivers Rail Trail! Plus, you're just a quick drive away from Tweed Heads, Coolangatta Airport, Gold Coast theme parks, and beautiful beaches.
Driving distance guide from Murwillumbah
Coolangatta
32 km – approx. 30 minutes
Byron Bay
51 km – approx. 45 minutes
Gold Coast
58 km – approx. 1 hour
Tweed River Motel
55 Tweed Valley Way, Murwillumbah, NSW 2484
Gin Gin
Room · Service · Location
We stayed in a very clean, good sized riverside room with comfortable beds, fans and air-conditioning, good kitchen facilities and a refurbished shower with plenty of hot water. We also had access to an outdoor dining table and bbq facilities so we could enjoy the beautiful view of the Tweed River, which made our stay all the more enjoyable. In addition, a complimentary continental breakfast and reasonable price made it a motel we'd stay at again. Furthermore, the staff were welcoming and attentive. Many thanks to Kerrie who was so kind to my family at a difficult time.
Al
Rooms · Service · Location
Great place to stay with your furr babies. Right on the river, really friendly and helpful staff.
Warren
Rooms · Service · Location
Great little hotel on the river with good size rooms and river access 👌 Great value
Kate
Rooms · Service · Location
The building itself is old but has nice fresh paint, i stayed in room 12 and it had obviously been renovated, nice floor tiles and new looking bathroom and kitchen. I specially loved the wall tiles in bathroom. The lady that runs the place is super nice, the bbq is in good working order, undercover and you get the river view while bbqing.
Gazza
Rooms · Service · Location
What a Beautiful place to stay. The river views Amazing. Greeted at reception by the Lovely Kerry. A beautiful comfortable room Graet water pressure. I highly recommend the Tweed River Motel