Tea House Motor Inn & Apartments, Bendigo, VIC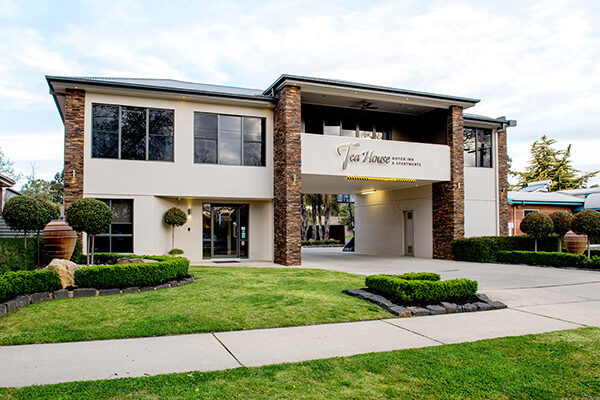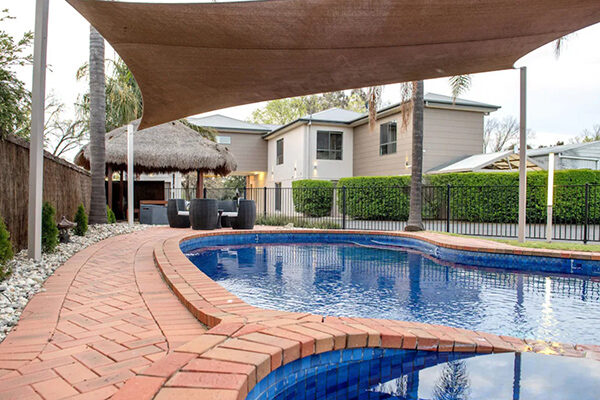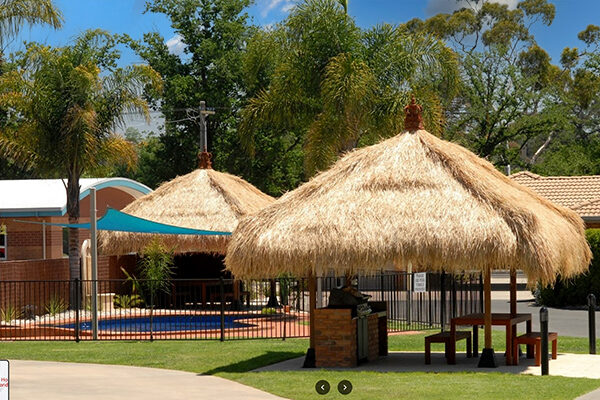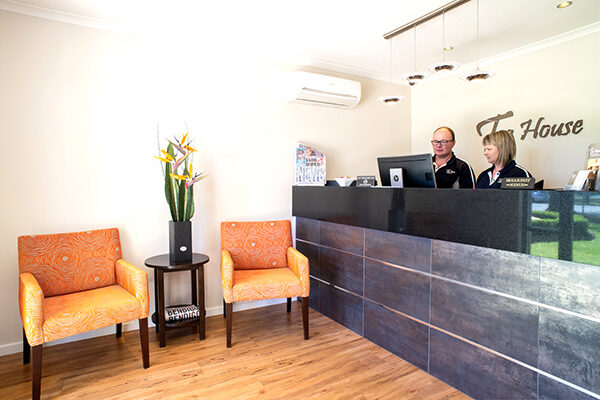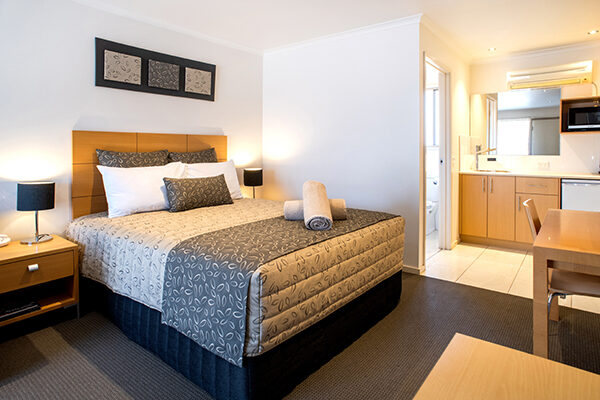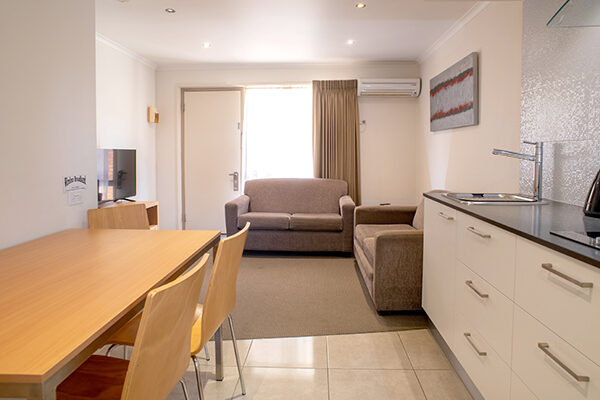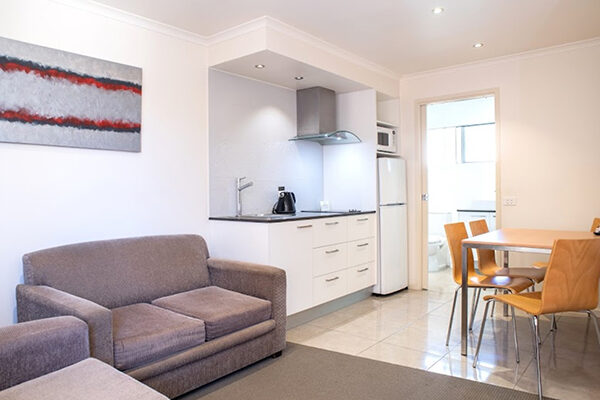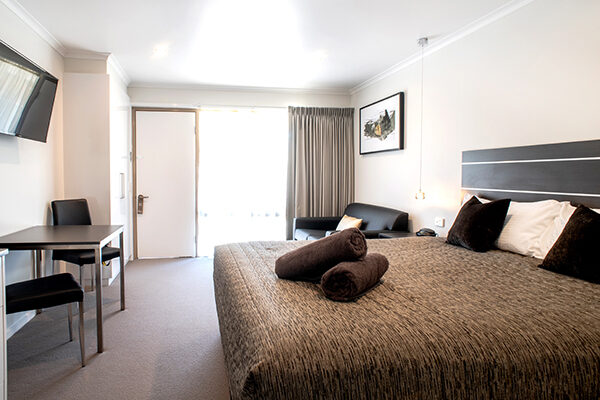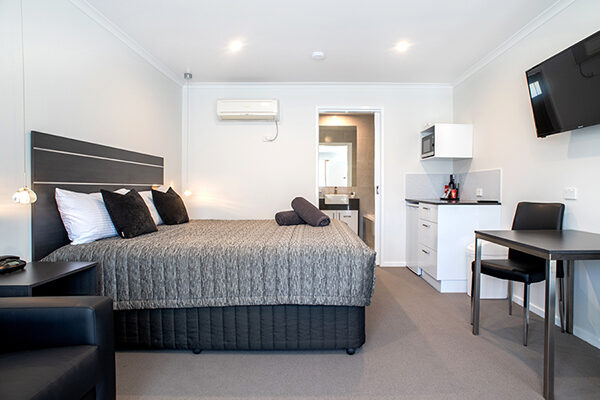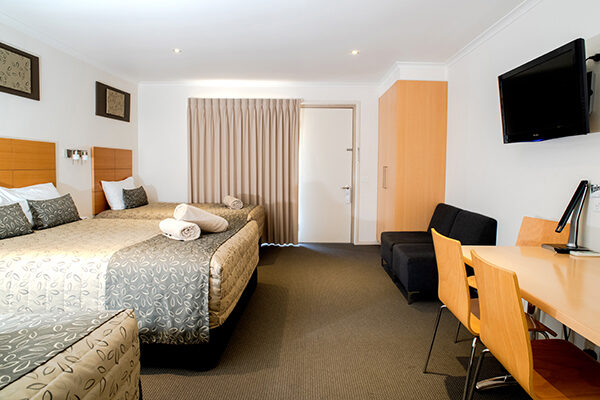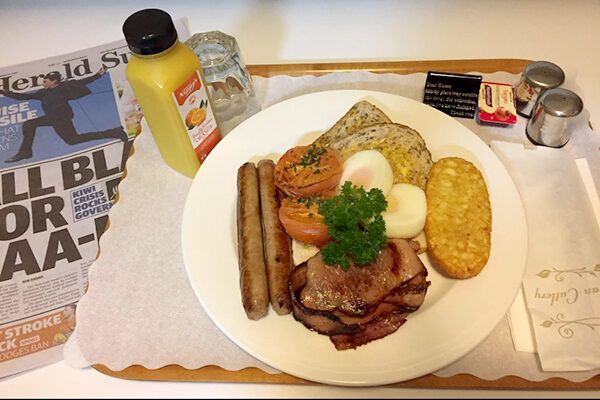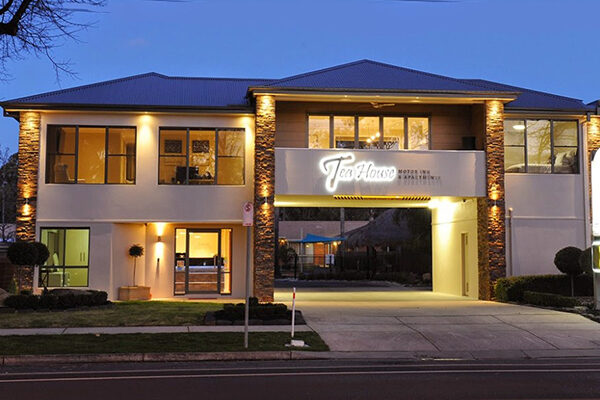 Welcome to the Tea House Motor Inn & Apartments
Nestled in a picturesque setting right across from beautiful Lake Weeroona, the highly-rated Tea House Motor Inn & Apartments provide an unforgettable stay. Begin your day in the most delightful way with superb English/Irish breakfast options. Unwind in the beautiful solar heated outdoor pool and hot tub, and enjoy the BBQ facilities. Take advantage of shared laundry services, and rest easy with free on-site parking. The motel takes pride in its inclusive approach with dedicated disabled facilities and room service.
Each guest room is non-smoking and offers a spacious lounge area with air-conditioning, flat-screen TV, dining area, a well-stocked minibar, fridge, and all the conveniences including a toaster, tea and coffee making facilities, and ironing essentials. Freshen up in your ensuite bathroom with complimentary toiletries. Some rooms provide free Wi-Fi, a luxurious spa bath for ultimate relaxation, or a fully-equipped kitchen.
Attractions nearby
Bendigo is the perfect destination for a family holiday, and proudly built on a gold rush legacy stretching back to the 1850s. Discover Chinese culture at the Golden Dragon Museum, go underground at the Central Deborah Gold Mine, visit Victoria Hill Reserve, an untouched treasure from Bendigo's gold boom days, try wheel throwing at the Bendigo Pottery and see the best of the city from a vintage tram. Wine and dine within goldfields-era architecture, visit a cellar door, explore Bendigo's shopping scene and experience the latest Bendigo Art Gallery exhibition. Treat yourself to Bendigo-made ice cream at Lake Weeroona, and climb the stairs of Rosalind Park's poppet head, offering a wow-factor view over Bendigo.
Heritage trams have been entwined with the Bendigo's identity since 1890 and are a must for all itineraries. Take Dja Dja Wurrung Tram to discover the unique and fascinating traditions of Bendigo's first people and hear a story more than 40,000 years in the making. The largest Buddhist stupa in the western world welcomes you at Myers Flat and the historic Sacred Heart Cathedral is a wonder to behold.
Driving distance guide from Bendigo
Ballarat
116 km – approx. 1 hour 35 minutes
Shepparton
123 km – approx. 1 hour 30 minutes
Melbourne
153 km – approx. 1 hour 50 minutes
Tea House Motor Inn & Apartments
280 Napier Street, Bendigo, VIC 3550
Dave
Room · Service · Location
Great rooms ( king spa ) very clean, ( spotless) super comfortable beds and good sized lounge area it all comes with a great welcome & customer service with a smile. Worth everyone of the 5 stars. Easy access to the rooms with off street parking and you can even take a stroll around the lake just across the road. It's a short drive or a longer walk to the CBD where you can explore everything Bendigo has to offer.
Daryl
Rooms · Service · Location
The owner went out of his way to provide parking for our horse and it was very much Appreciated. Good value.
Jay
Rooms · Service · Location
Absolutely great place to stay, Barb was very welcoming and helpful. The rooms were spacious and modern with everything you would expect and more (free wifi and a TV that you can use for streaming etc). Also, the room was spotless, as was the entire place. Although I didn't use it, the pool looked lovely! Sadly just a 1 night stay, but I would certainly pick this over anywhere else to stay in Bendigo.
Lenny
Rooms · Service · Location
Beautiful clean room, excellent accommodating friendly management. Warm welcome. 10/10 from me
Emma
Rooms · Service · Location
Lovely location situated across from the lake - makes for a nice evening stroll. Rooms are well presented, neat and tidy. Staff are warm, welcoming and prompt in their service delivery. My family enjoyed the bbq and pool facilities. Many restaurants within walking proximity. Hoping to return to the tea house annually with my family. Thank you Jody.