Seymour Motel, Seymour, VIC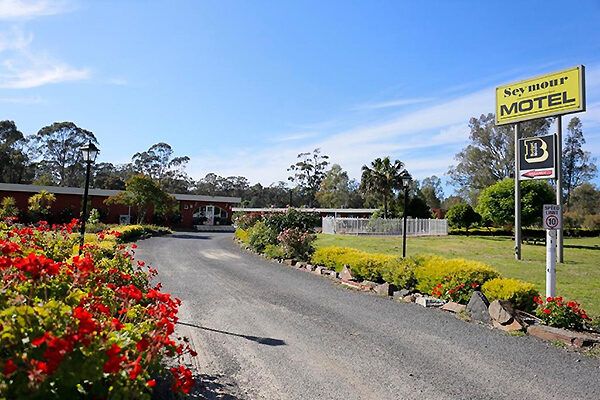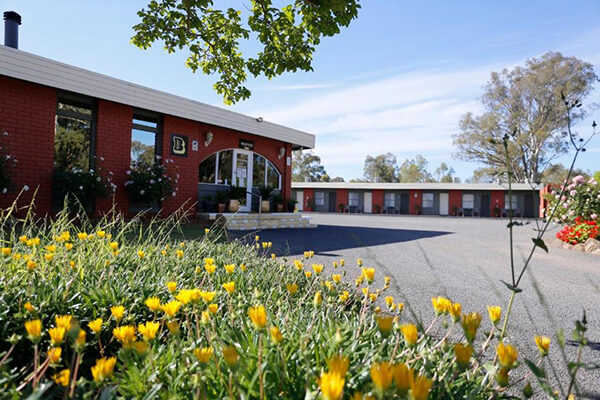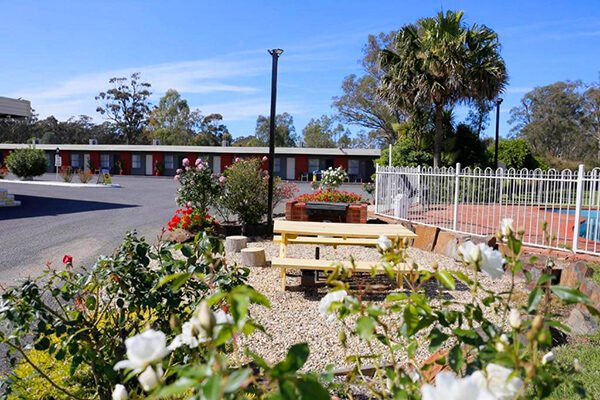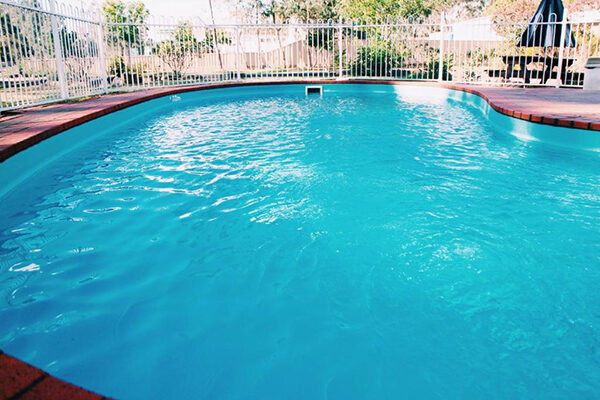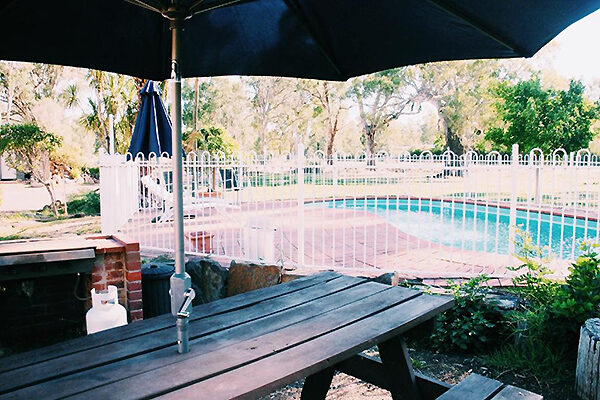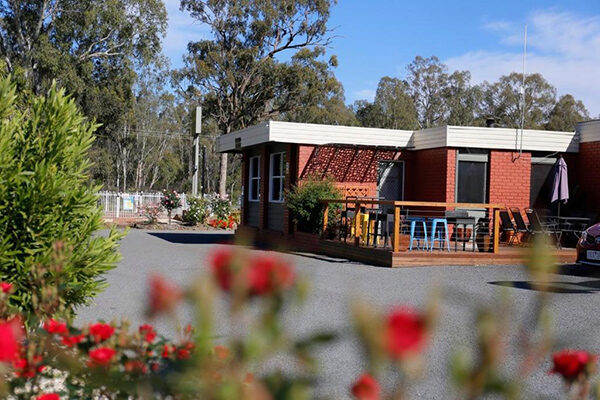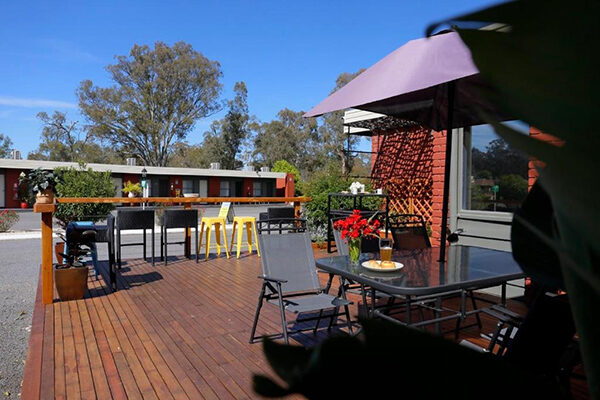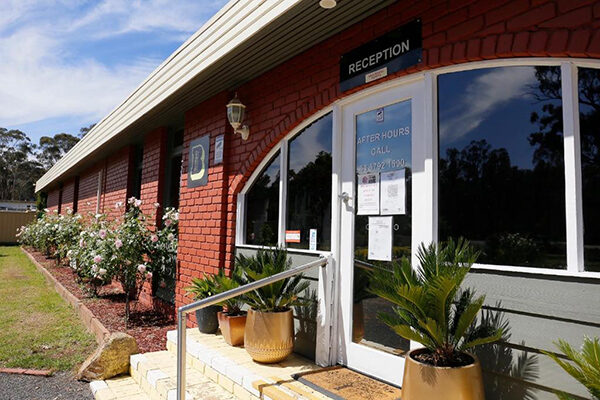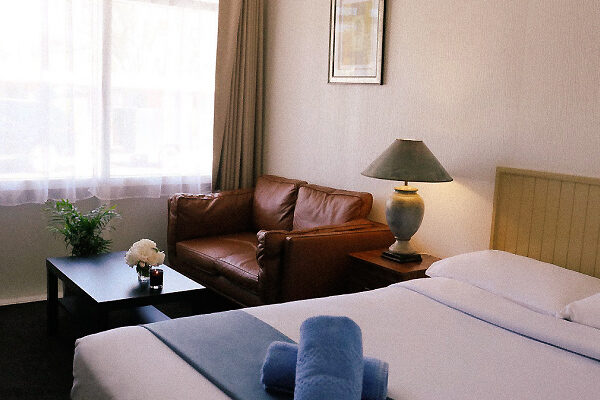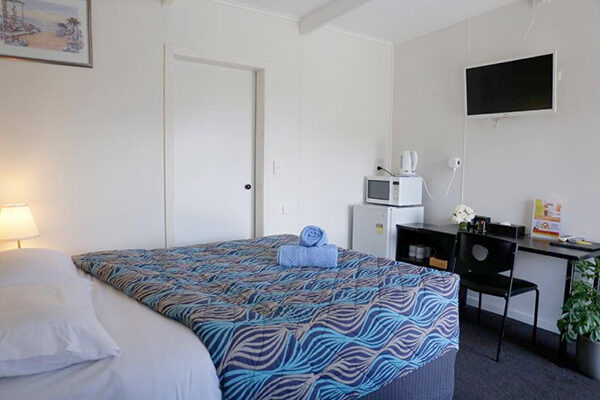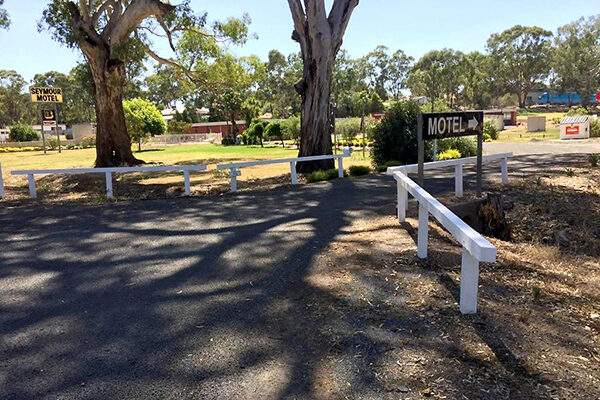 Welcome to the Seymour Motel
Seymour Motel is only a two-minute drive from the heart of Seymour and offers expansive grounds with magnificent gum trees and tranquil, authentic Australian gardens, a lovely seasonal outdoor swimming pool, guest BBQ facilities, family rooms and free on-site parking making it hassle-free for those arriving by car.
All rooms are non-smoking and air-conditioned and feature pool views, free Wi-Fi, a flat-screen TV, seating area, desk, microwave, fridge, toaster, tea and coffee making facilities, and a private bathroom with free toiletries. Some rooms have DVD/Blu-ray players, with portable DVD players available upon request. 
Attractions nearby
Enjoy Seymour's cafes and restaurants, and pay your respects at the Vietnam Veterans Commemorative Walk. Visit Seymour Railway Heritage Centre to discover the history of rail transport in the region and see vintage locomotives and carriages. Just a short drive from Seymour, Avenel Maze offers fun and adventure in its various mazes, including a giant hedge maze and an 18-hole mini-golf course.
Explore Tallarook State Forest, Old Goulburn Weir, Trawool Valley, Gooram Falls, Seymour Bushland Park and Goulburn River National Park to hike, fish, and enjoy the natural beauty of the region. Take a day trip to the Nagambie Lakes Wine Region, visit the Australian Army Tank Museum in Puckapunyal to explore Australia's light horse and armoured heritage, or embark on an adventure along the Great Victorian Rail Trail, and see rivers, lakes, valleys, mountains, and charming towns along the way.
Driving distance guide from Seymour
Melbourne
112 km – approx. 1 hour 25 minutes
Bendigo
97 km – approx. 1 hours 15 minutes
Shepparton
82 km – approx. 55 minutes
Seymour Motel
144 Goulburn Valley Highway, Seymour, VIC 3660
Carolyn
Location · Service
On the outskirts of Seymour ( 5 mins from town), this motel offers a quiet and confortable night's rest. Spacious room, with a couch. Nice shower. Lovely staff. They also offer a range of breakfast packages, but you have a toaster, jug and microwave too. I loved the screen door, which meant great airflow, table and chairs outside. Excellent price. I was upgraded to a nice room with a queen and single bed and a couch. Spacious and modernised. Very comfortable bed and pillows.
Wilf
Value · Service · Location
I always stay here before heading into Melbourne, it's very handy, clean and quiet.
Susie
Room · Service · Location
Great budget motel. Spotless room, fabulous mattress and pillows, soft towels. Lovely lady at reception, we appreciated she had turned the heating on well prior to our arrival. Super quiet reverse cycle a/c, quiet fridge and no road noise. Perfect for an overnight stop.
Salin
Value · Service · Location
Great place to stay.Staffs were fantastic and friendly. Would be coming back to stay again and be recommending to my everyone . Nice and clean rooms .Spacious carparking.Overall good place to stay and cheap and affordable price.Cheers
Rose
Clean · Service · Location
Although older style of rooms the bed was extremely comfortable and had two great nights of sleep which is amazing for me and rooms were also very clean also the bathrooms yes two bathrooms. Would recommend a family of 4 there in our room number 16, 2 adults and 2 children, we were a family of 2 adults and 1 child. Plenty of towels, bathroom soaps etc. Also plenty of plates, bowls and cutlery a toaster, kettle and microwave. We were greeted by lovely personal on arrival to collect our key. We asked for clean towels and more coffee and was given that and even more. This Motel is close to the township of Seymour walk or drive. Close to anything if exploring the area. Will be staying here again.