Mount Wycheproof Motor Inn, VIC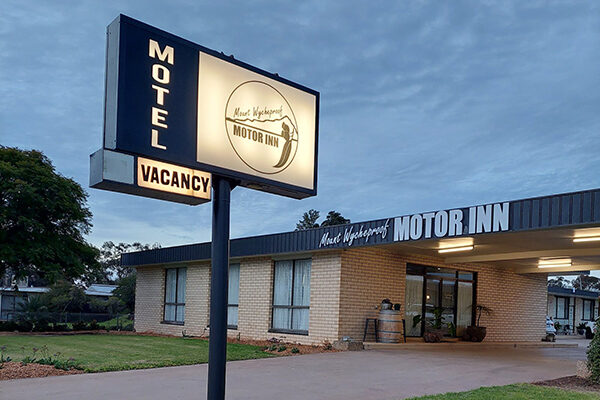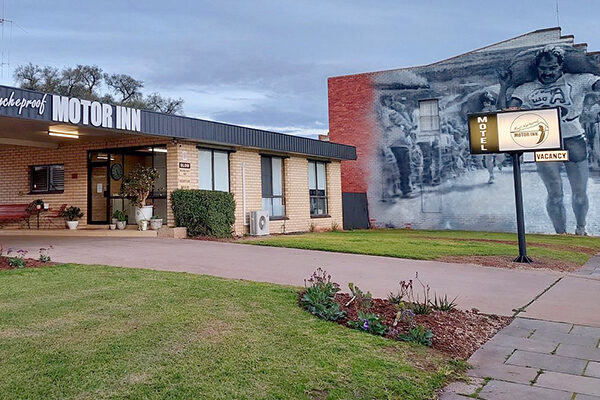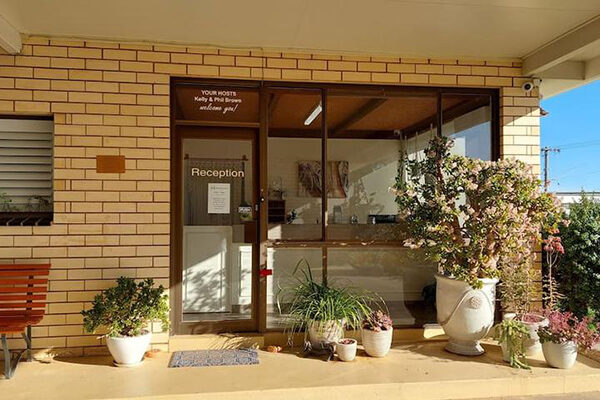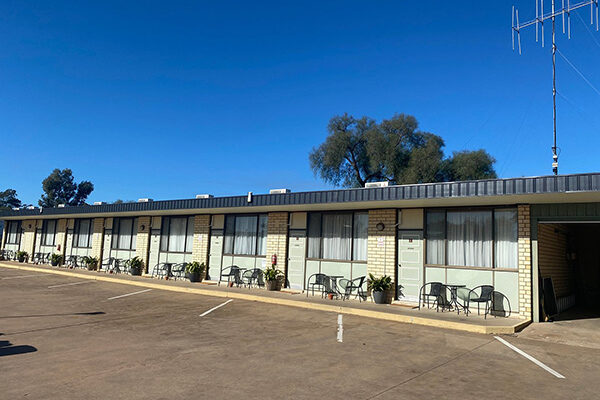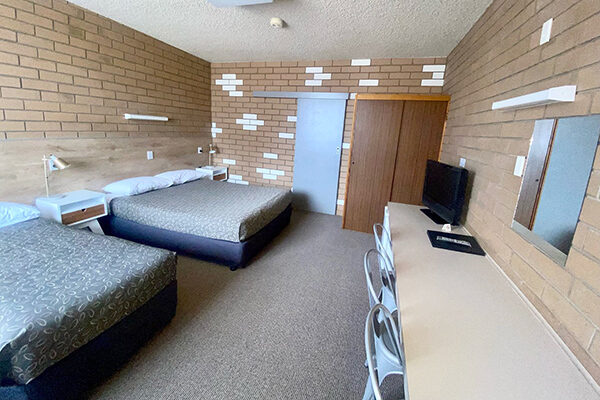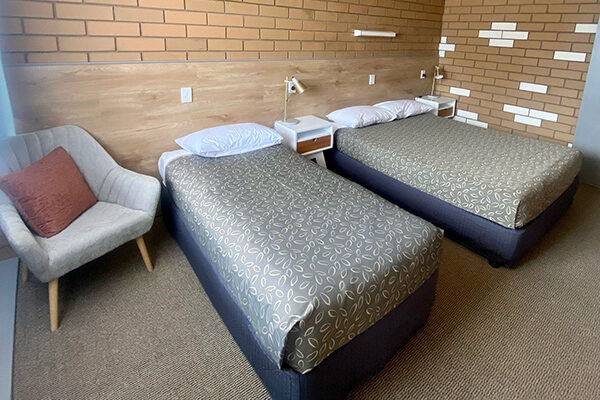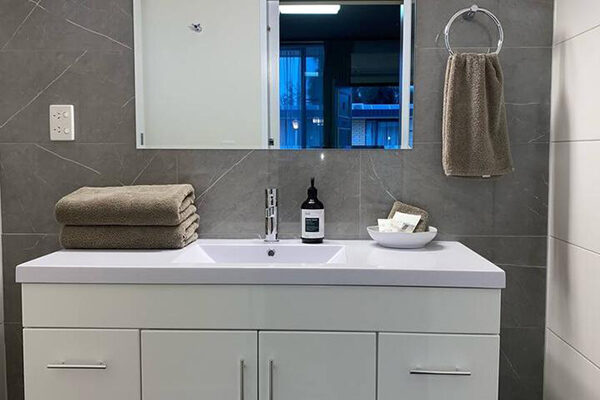 Welcome to Mount Wycheproof Motor Inn
Perfectly situated midway between Melbourne and Mildura, and just a 10-minute stroll from Mount Wycheproof hiking trails, Mount Wycheproof Motor Inn offers a range of amenities including a guest laundry, luggage storage, free parking, as well as business services including a conference centre and meeting rooms (currently unavailable as under renovation – watch this space)!
The motel boasts fantastic ground-floor, air-conditioned rooms equipped with split system cooling, a flat-screen TV, free Wi-Fi, microwave, refrigerator, tea and coffee-making facilities, utensils, ironing amenities, electric blankets, and a private bathroom stocked with complimentary toiletries. A continental breakfast is available daily and served directly to the room. There is wheelchair-accessible parking in addition to height-restricted parking available for motorhomes, coaches or trucks.
Attractions nearby
Standing a mere 43 metres above the surrounding plains, Mount Wycheproof has the distinction of being the smallest registered mountain in the world, with the township of Wycheproof located right next to the mountain, and heaps to explore in the region.
Check out local history at the interesting Willandra Museum, take the kids to run off some steam in Centenary Park, treat yourself to a day at the races, marvel at the amazing local silo art, enjoy the days of yesteryear on the Wycheproof K167 Steam Train and visit the quirky display of sculptures at Yo-Yos Playland.
Explore nearby towns such as Charlton and Boort, visit Lake Meran for a day of fishing, kayaking, or simply enjoying the natural surroundings. Given the rural location of Wycheproof, it's an excellent spot for stargazing, and on a clear night, the sky can be breathtaking!
Driving distance guide from Wycheproof
Bendigo
135 km – approx. 1 hour 35 minutes
Mildura
265 km – approx. 2 hours 45 minutes
Melbourne
277 km – approx. 3 hours 25 minutes
Mount Wycheproof Motor Inn
360 Broadway, Wycheproof, VIC 3527
Jeanette
Rooms · Service · Location
Fantastic motel, very comfortable, clean and central to everything. Owners very friendly and welcoming with great knowledge of area. Amazing to watch the train come through the middle of the town. The rooms have all been upgraded very tastefully and comfortable, was an absolute pleasure to stay there
Annetta
Location · Service · Rooms
Clean, helpful, newly refurbished ensuite Comfy and stylish
Leigh
Rooms · Service · Location
Lovely friendly welcoming, expecting dated rooms, rooms are lovely and in the process of up grading, bathrooms are new and give a nice warm home comfort feeling. Management are lovely and friendly. Looking forward to seeing the renovations finished. Recommend this motel for a must to stay. You won't be disappointed.
Liz
Rooms · Service · Location
Pleasantly surprised at the quality and cleanliness of our room. Modern bathroom, thoughtful touches including a hair-dryer. Friendly staff and nice gardens. Don't be put off by the dated exterior. Lovely rooms
Demetrios
Rooms · Location · Service
Quiet convenient clean and tidy with more than you would expect to find. Absolutely top service and price wise not expensive. Owners and staff friendly and proffecional. I'm very pleased