Dunolly Golden Triangle Motel, VIC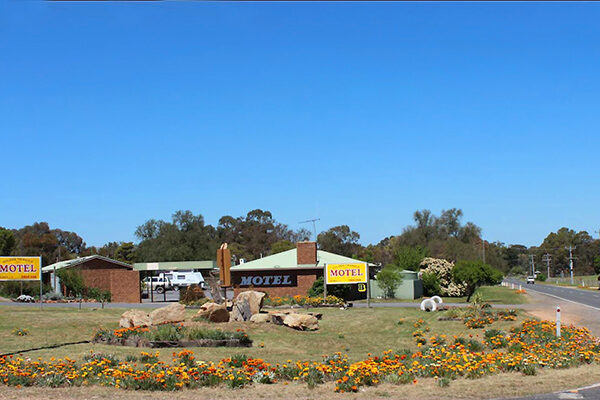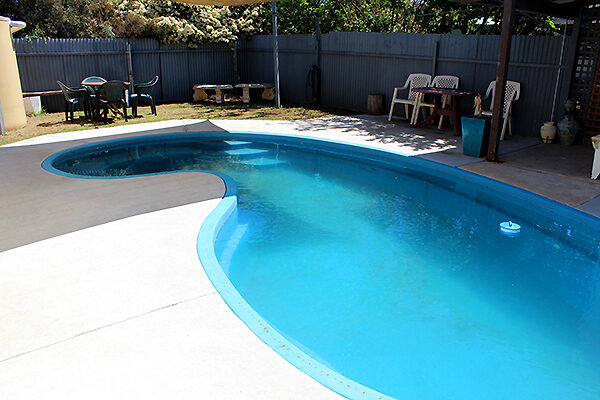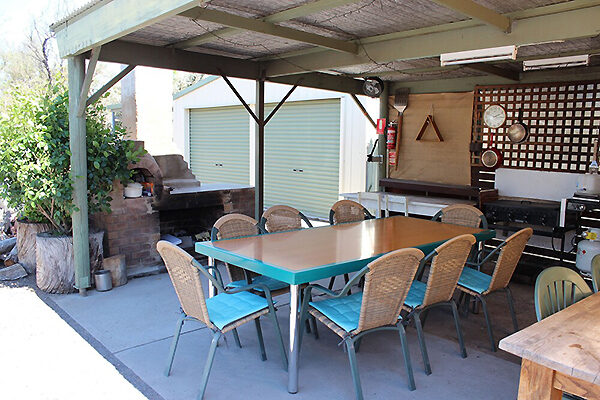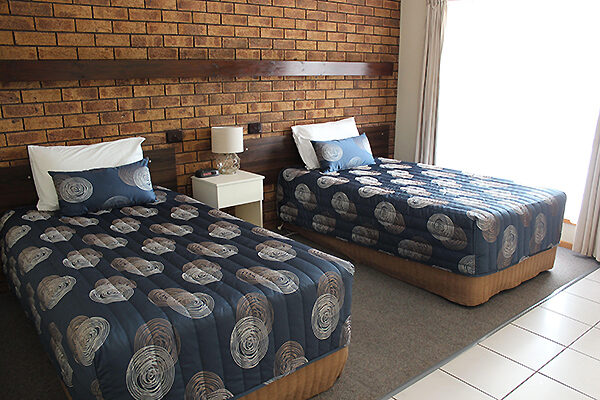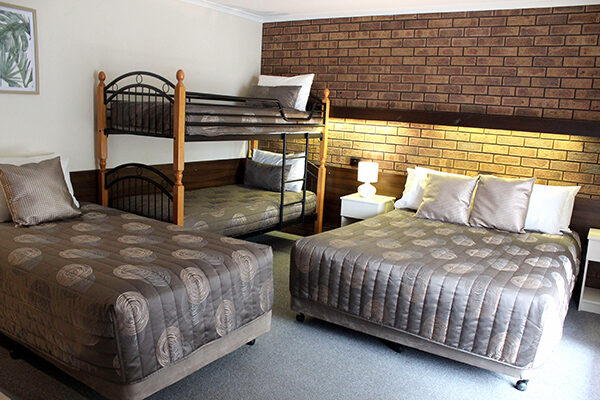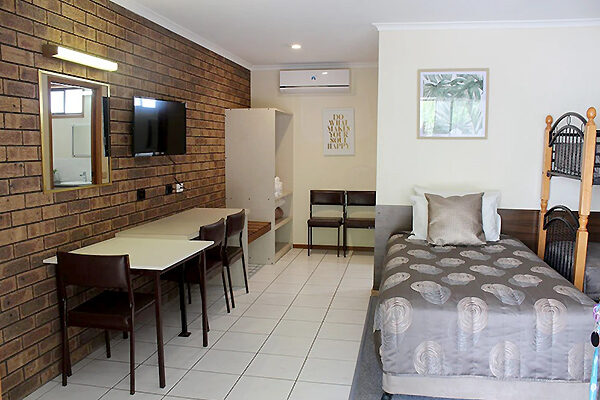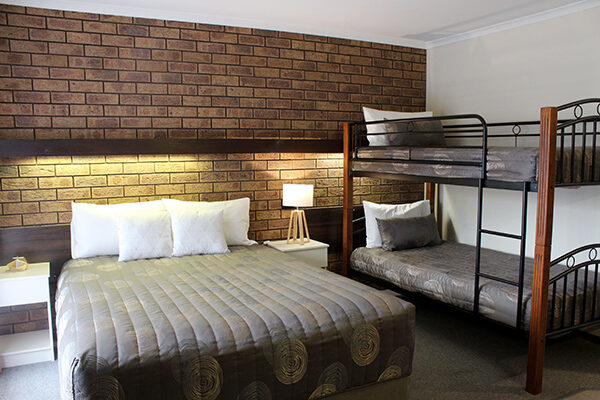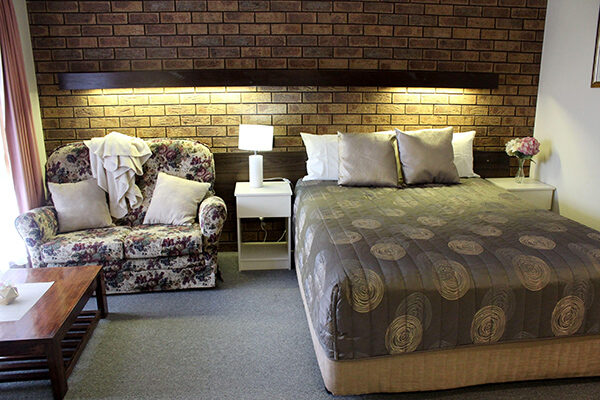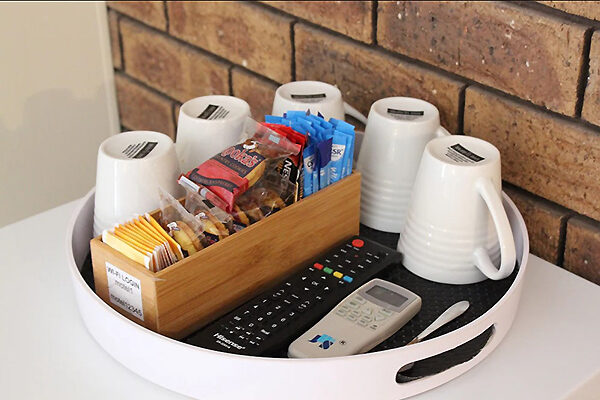 Welcome to the Dunolly Golden Triangle Motel
Conveniently located in the Victorian Golden Triangle, the pet-friendly and highly-rated Dunolly Golden Triangle Motel has refurbished rooms with upgraded TVs, new beds and quality bed linen. All rooms are non-smoking and feature reverse cycle air conditioning, tea and coffee making facilities with free coffee and fresh milk. 
Motel amenities include free parking, Tesla charging point, and a beautiful salt water pool, surrounded by a garden area with table and chairs for you to enjoy a BBQ by the pool while the kids have a swim. You can stroll to town and if you are prospecting for gold, we love talking about local stories and are always happy to assist in where to start and good places to try!
Attractions nearby
Attractive Dunolly is known for its gold mining history, gold rush architecture and charming countryside. During the Gold Rush of the 1850s, more gold nuggets were discovered in Dunolly and the local area than anywhere else in Australia, and the area became known as the Golden Triangle. Gold found includes the largest gold nugget in the world, the 69 kilogram 'Welcome Stranger'!
Stroll along Broadway, call into the museum, step into the grand Town Hall and 19th century theatre, and then enjoy a bite to eat from the award winning Dunolly Bakery. Visit the Dunolly Historic Precinct, which includes the Goldfields Historical and Arts Society Museum, to learn about the gold rush history and view artifacts. Head to Dunolly Lookout to get a panoramic view of the picturesque surrounding countryside, and try your hand at gold prospecting. Visit nearby Maryborough and Tarnagulla to marvel at well-preserved heritage architecture, vintage trains and historic sites, or take a day trip to Bendigo with all its attractions.
Driving distance guide from Dunolly
Bendigo
59 km – approx. 45 minutes
Ballarat
90 km – approx. 1 hour 10 minutes
Melbourne
180 km – approx. 2 hours 10 minutes
Dunolly Golden Triangle Motel
1846 Maryborough-Dunolly Rd, Dunolly VIC 3472
Tony
Rooms · Location · Service
We stayed at the motel last night & the room was very comfortable. All ammenities were great and made the stay enjoyable. Would highly recommend staying here.
Sarah
Rooms · Locations · Service
Very clean room, with electrical blankets, owner even stayed awake to let my son and I into our room. Room was clean, with plenty of towels and extra blankets. Great stay, definitely recommend! Please please please, do yourself a favour and don't book through the booking app Agoda, the motel doesn't get a cent from it 😭, little did I know. Book straight through the hotel and support the small businesses. ELECTRIC BLANKETS! The electrical outlets had children safe plugs in them! Such a small but amazing gesture.
Yasir
Rooms · Service · Location
On the way back to Adelaide from Victoria we stranded due to flood. When we reached to the motel, there wasn't any vacany but Robin went up and beyond to help us out in this difficult situation. She got us arranged a Campervan and let it parked in her parking area. She helped us by any means, next day after getting the vacancy she prepared a room for 6 of us. Room was amazing, cozy and very cleaned. She also brought food and snacks for us and kids as we ran out of food due to flood. She is a super lady with the biggest heart in the whole Australia. I would definitely stay there again if I'm ever going that way.
John
Rooms · Service · Location
Stayed here many times very clean nice people to deal with will come back again
MaxLimit
Rooms · Service · Location
We had a fantastic stay. Robyn was lovely and went above and beyond to help us with booking our room and checking in. The room was cosy, extreemly clean and the shower pressure was amazing. The communal kitchen was a really nice touch and the kids had a great time playing darts. Highly recommend and look forward to staying here again.