Country Road Motel, St Arnaud, VIC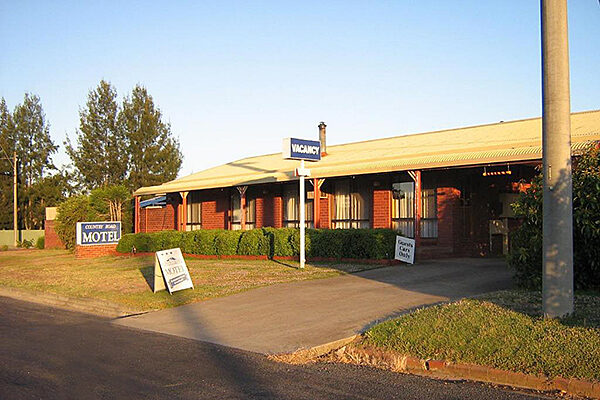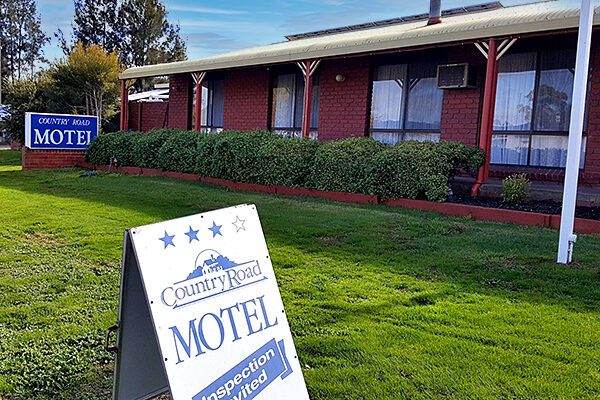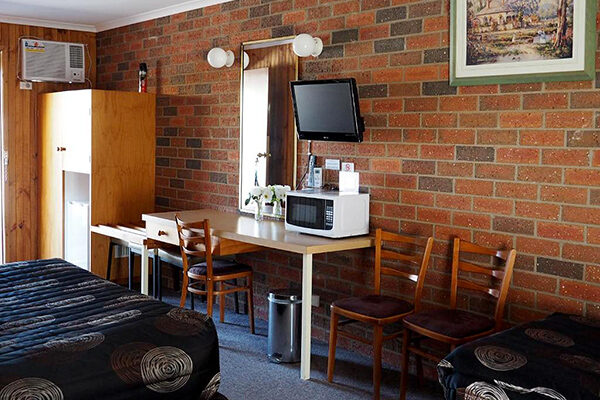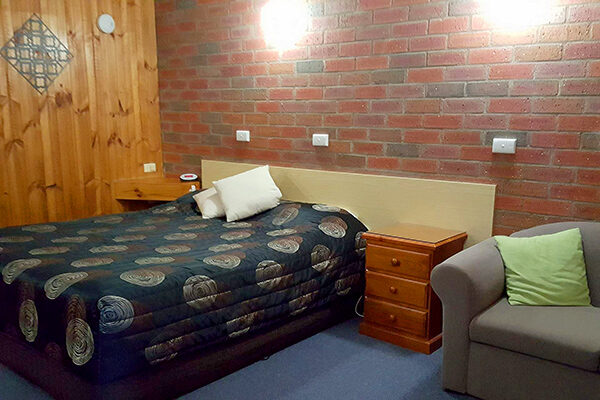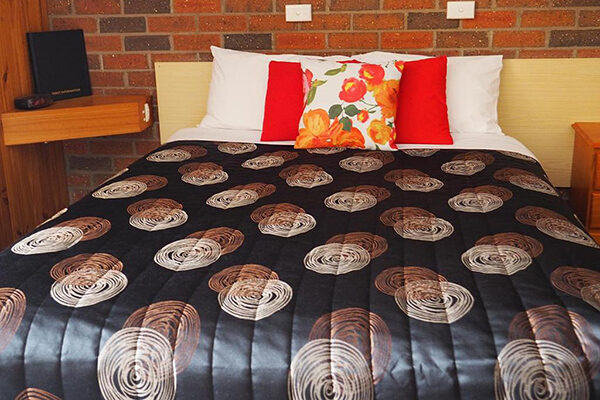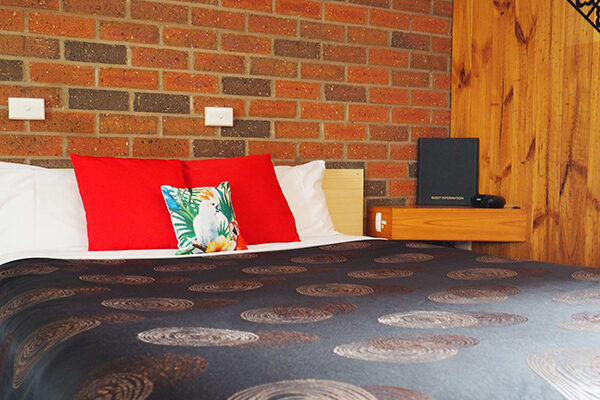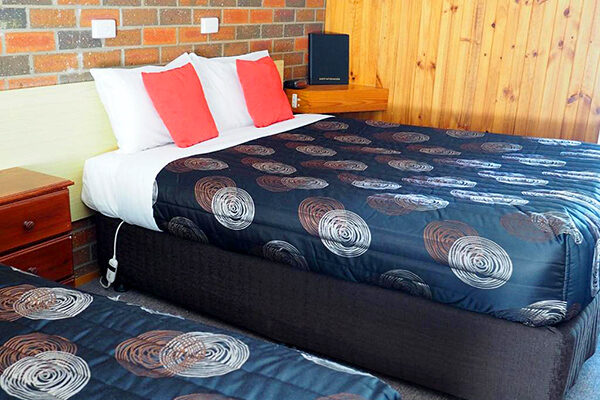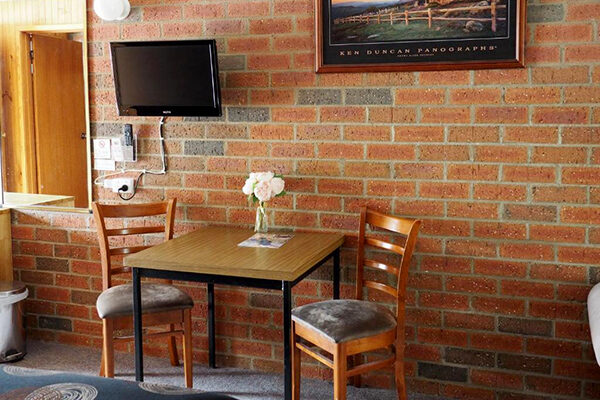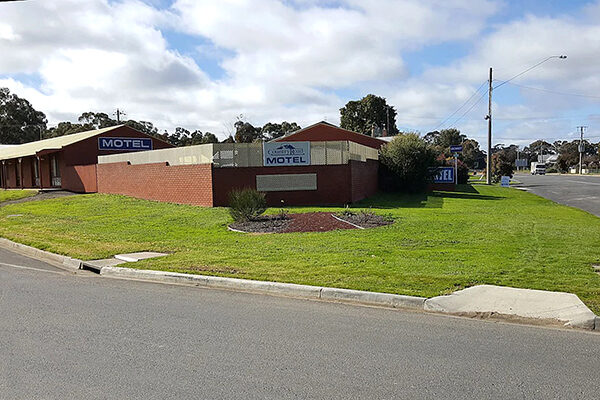 Welcome to the Country Road Motel
AIRCON · FAMILY ROOMS · FREE PARKING
The family-friendly Country Road Motel in St Arnaud is located between Melbourne and Mildura and is the perfect place to stay when visiting for getaways, festivals and events.
The motel offers family rooms, all motel accommodation suites are air-conditioned, and all rooms feature a flat-screen TV, self-catering options (fridge, microwave, electric kettle), Wi-Fi, private bathroom, and a cleaning service.
Some units feature a seating area for your convenience and there is free parking in the courtyard for one vehicle per room, with plenty of parking on the street.
Attractions nearby
There's something for everyone in St Arnaud. Discover the history of St Arnaud at the Historical Society Museum, check out local art galleries and cultural events, take a leisurely stroll through the picturesque Botanic Gardens, and discover the diverse flora and fauna of St Arnaud Range National Park and if you're interested in the paranormal, take a Ghost Tour to gain a unique perspective on the town's history and local legends!
Explore the beautiful bushland and walking trails of Kara Kara National Park, enjoy fishing, picnicking, and bird-watching at Green Hill Lake, explore the wineries in the region, such as Seppelt Winery, where you can taste and purchase local wines, try your luck at gold prospecting in nearby areas, experiencing a piece of the town's history firsthand. St Arnaud is located relatively close to the Grampians National Park, known for its stunning landscapes, hiking trails, waterfalls, and wildlife.
Driving distance guide from St Arnaud
Bendigo
105 km – approx. 1 hour 20 minutes
Shepparton
212 km – approx. 2 hours 35 minutes
Melbourne
245 km – approx. 3 hours
Country Road Motel
1 Inglewood Road, St Arnaud, VIC 3478
Tim
Rooms · Service · Location
Unplanned stay on a long road trip. Prob the cleanest motel room I've ever seen and lovely hosts. Good value (book direct so they can keep it up!). The Farmers Arms hotel is 150m away and great for a drink and dinner.
Yeah mate pretty darn good, got good amount of coffee and sugar for something strong in the morning and lots of powerpoints to get me things charged. Big room
CHASING
Rooms · Service · Location
Stopped on the way to the Vic high country. I found this to be a good place to stop and rest. The beds were neat and comfy and the room was presented well. Would stay again
Sarah
Rooms · Service · Location
We had a late last minute stop, couldn't find a motel anywhere close to Bendigo and the hosts here were very helpful. The room is a cool rustic style, very clean, comfortable beds and lots of added extras like hand lotion and soaps in the bathrooms. It's one of the first places I've stayed in and I've stayed in a lot as we travel around a fair bit that the electric blankets actually work and the tv has Netflix so a happy family all round!!! Thanks for having us at such short notice great place highly recommended it!!!!
Valerie
Rooms · Service · Location
We enjoyed our stay here. Its a very clean, comfortable motel close to town. Its located right across the road from the roadhouse. The room was spacious and the bed was comfortable which is a bonus. It has all amenities that you require during your stay including free WiFi. Parking at your door and outside patio table and chairs.