Coorrabin Motor Inn, Stawell, VIC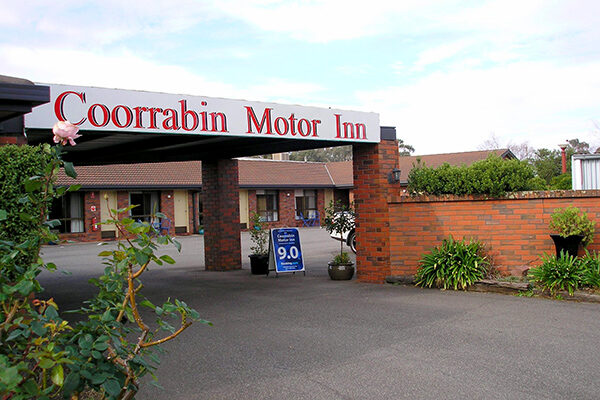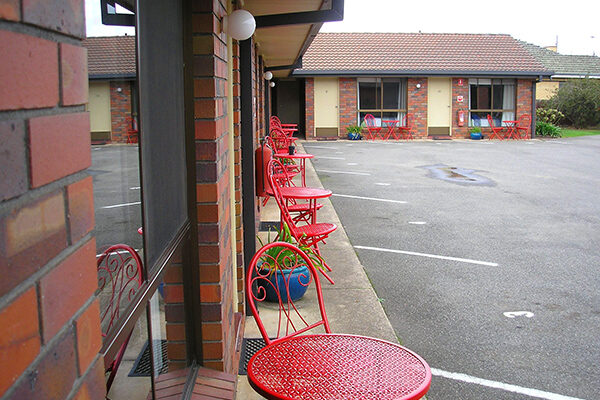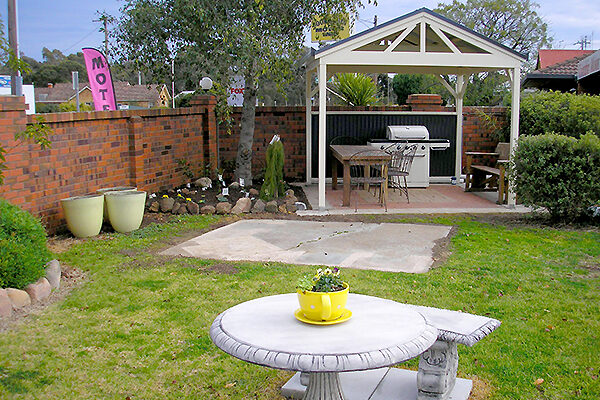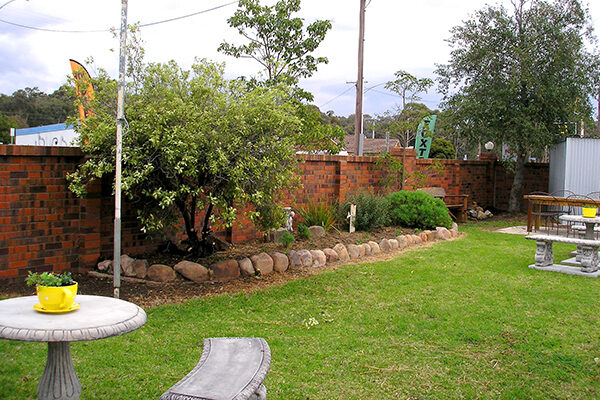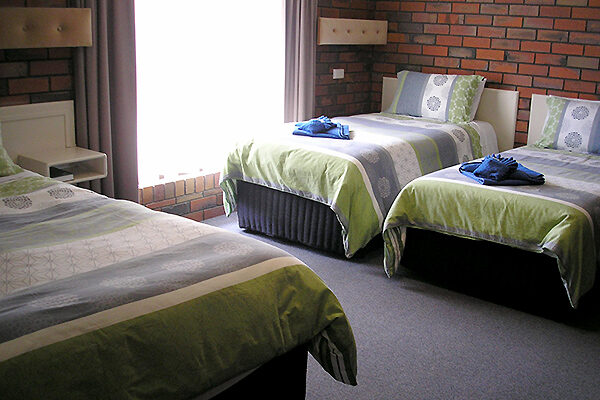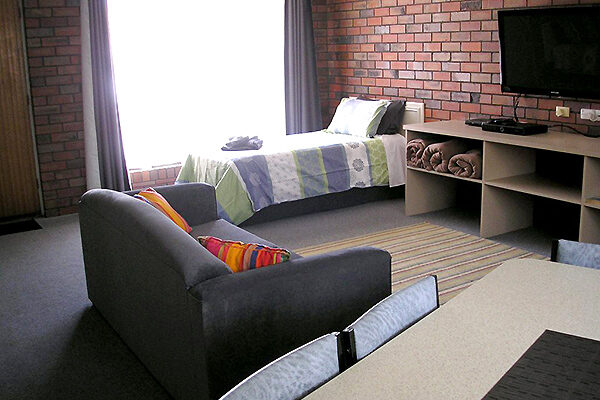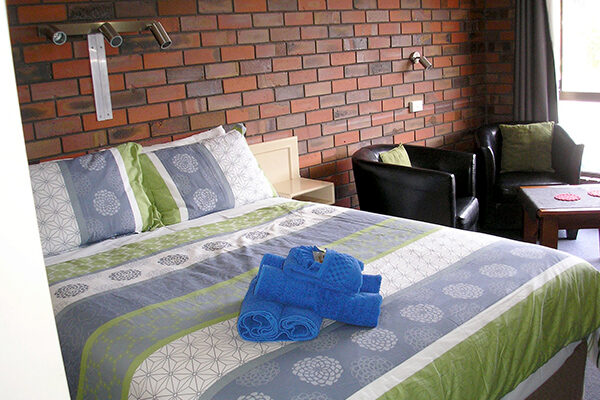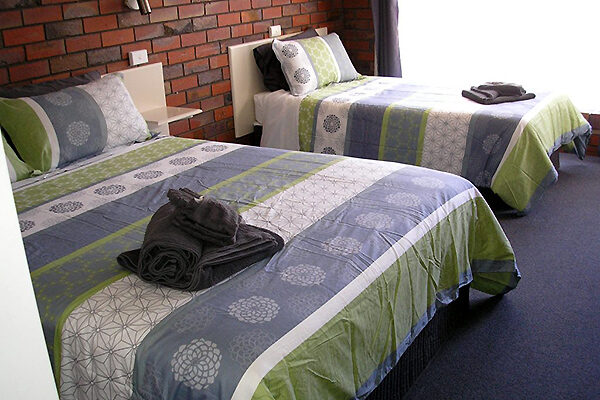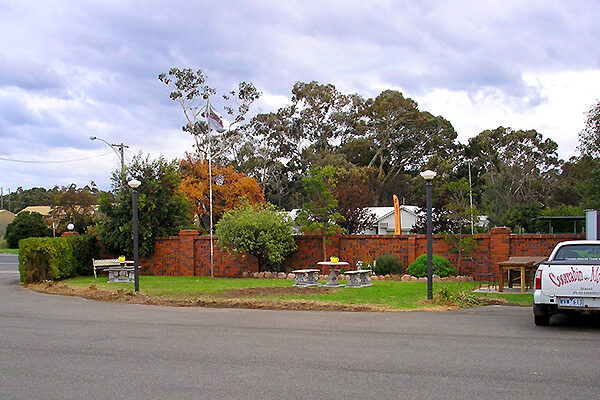 Welcome to the Coorrabin Motor Inn
GARDEN · BBQ · AIRCON · FREE WI-FI · FOXTEL
Coorrabin Motor Inn in Stawell is the closest large town to the Grampians National Park and the park's tourist village of Halls Gap, making it an ideal base to explore the natural attractions in the area. The motel owners pride themselves on their hospitality and cleanliness. All rooms have comfortable queen beds with fresh crisp linen, air conditioning and complimentary Wi-Fi and BBQ facilities, as well as disabled access.
All rooms feature a flat-screen TV, DVD player and Foxtel, microwave, refrigerator and toaster, tea and coffee making facilities and electric blankets. The refurbished ensuite bathrooms offer free toiletries. All rooms are non smoking but for those wishing to smoke, there is a lovely designated grassed area.
Attractions nearby
Coorrabin Motor Inn is ideally located near the town centre, picturesque Lake Lonsdale, Seppelt Winery, one of the oldest in Australia with 3km of cellars to visit, and the majestic Grampians National Park, with its awe-inspiring landscapes and endless trails to explore.
Experience the vibrant town culture, animated town hall clock, and myriad galleries that showcase local creativity. Immerse yourself in the charm of the Pickers Market with its 30 unique dealer spaces, where hidden treasures and vintage finds await. Marvel at the views from Big Hill Lookout, and examine ancient Aboriginal art of the Bunjil Shelter, a testament to the Indigenous heritage that graces this land. For families and wildlife enthusiasts, the enchanting Halls Gap Zoo awaits. Coorrabin Motor Inn offers you a comfortable retreat at the heart of this amazing landscape.
Driving distance guide from Stawell
Halls Gap
27 km – approx. 20 minutes
Bendigo
166 km – approx. 2 hours
Melbourne
235 km – approx. 3 hours
Coorrabin Motor Inn
7 Longfield Street (Western Highway), Stawell, VIC 3380
Prajay
Room · Service · Location
Decent place to be in. There might be some noise as this place is close to the highway that might affect your place. But it was a decent place to stay in.
Booked this a month ahead. All the motor inns and motels were sold out the week of Xmas and new year. Everyone is heading to halls gap or grampians. The trails car parks were so full, vehicles were parked along the entrance to the car parks. Book early so you get a room. We had a family room and it's spacious and air conditioning works especially if you chanced upon a heat wave day.
Great place to stay if you do not want to camp but want to visit the Grampians and little desert.
Kim
Rooms · Service · Location
Was very impressed with the level of care the facility took to ensure that even though we were only staying for the night, everything would be easy. The room was clean and pretty well stocked with everything you would need for basic needs. The bed is comfortable, there were helpful notes around the room to assist with comfort. Thank you for a lovely rest stop for the evening on our way to Adelaide.
garry
Rooms · Service · Location
This is the third time we stayed in this motel, even under the new management and the owner is really nice and we had a bit of chat while doing bbq 🙂