Citywalk Motor Inn, Rockhampton, QLD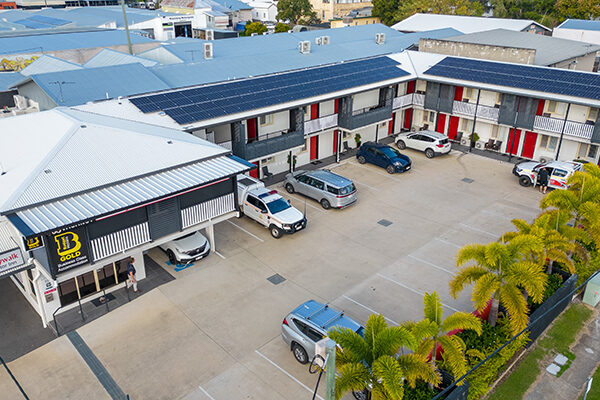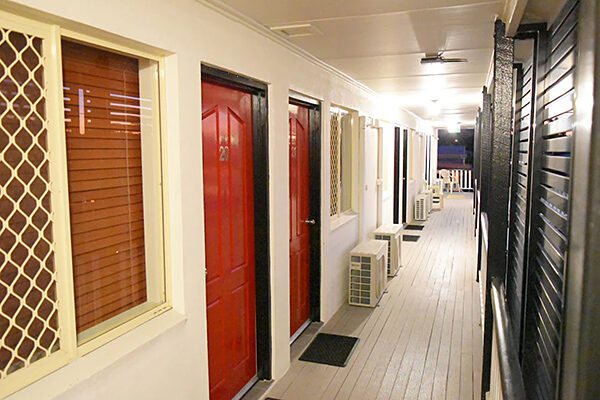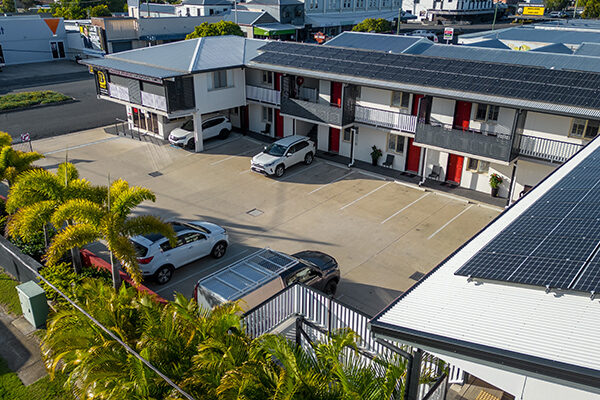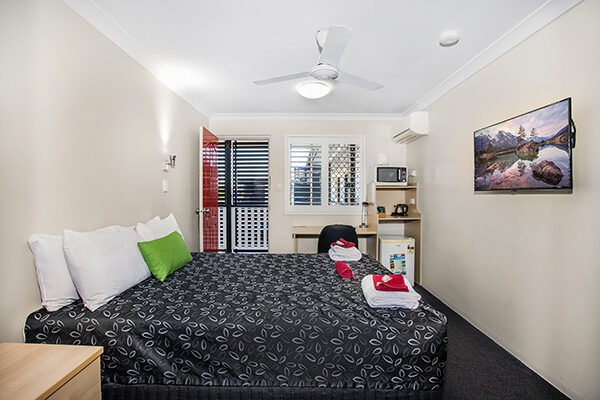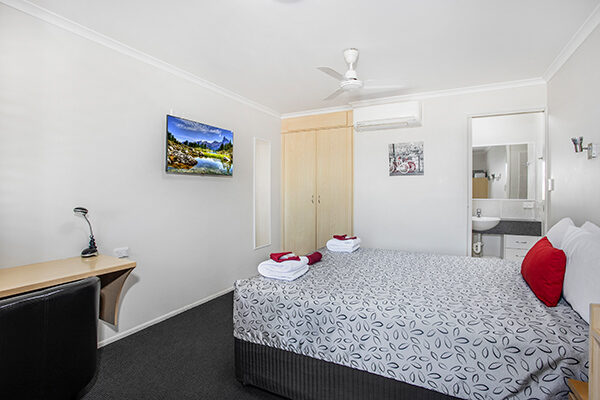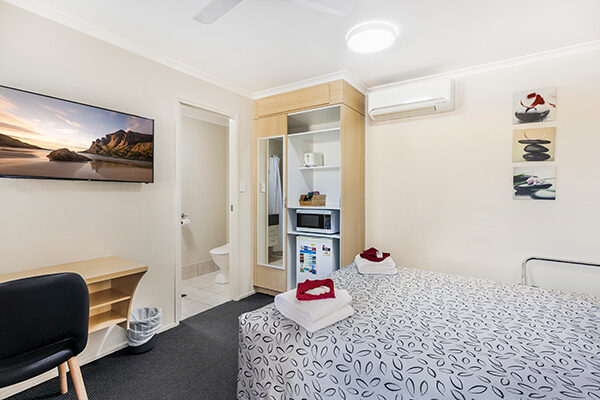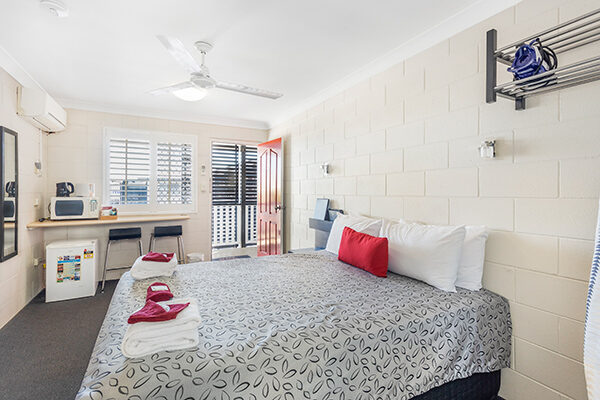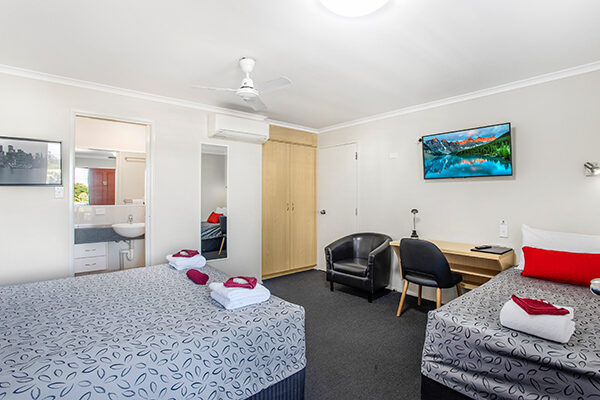 Welcome to Citywalk Motor Inn
LAUNDRY · AIRCON · FREE WI-FI · FREE PARKING
The Citywalk Motor Inn offers a range of room options to suit all budgets for business and leisure guests, including a wheelchair accessible room. Wake up to freshly brewed coffee from your in-room coffee machine and order and pay for meals delivered to your room from our partner-service restaurant, CocoBrew. Our amenities include secure, opening windows, fans, and every room is equipped with plantation shutters to ensure privacy, as well provide a sleep-friendly environment. Additionally, there is free parking, and coin-operated guest laundry facilities.
Each room has it's own Smart TV, air conditioning and heating, free Wi-Fi, microwave, toaster, kettle with tea and coffee supplies and ironing facilities.
Attractions nearby
There really is something for everyone when you visit Rockhampton! Go fishing on Fitzroy River and try to snag a Barramundi. Learn about Indigenous culture at the Dreamtime Cultural Centre, peruse the Rockhampton Museum of Art, wander the historic heart of Rockhampton by visiting Heritage Village and 26 National Trust buildings, visit the Zoo, have a picnic at the 130-year-old Botanic Gardens, or explore the delights of local cafes and restaurants
Rockhampton is surrounded by stunning national parks and amazing panoramas. Marvel at Rockhampton from the lookout at Mount Archer, and see Central Queensland's leading natural attraction, the twisting, awe-inspiring formations and bat colonies of Capricorn Caves. A little further afield, explore the rockpools of Blackdown Tableland National Park, visit Mt Etna Caves National Park, island hop in the Southern Great Barrier Reef or snorkel the pristine waters of Great Keppel Island.
Driving distance guide from Rockhampton
Bundaberg
288 km – approx. 3 hours 10 minutes
Mackay
336 km – approx. 3 hours 45 minutes
Brisbane
636 km – approx. 7 hours 30 minutes
Citywalk Motor Inn
129 William Street, Rockhampton City, QLD 4700
Matt
Rooms · Service · Location
Fantastic accomodating service, from the first phone call to arrival. Lovely accomodation… great find in Rockhampton 👌🏻
Scott
Rooms · Service · Location
Very friendly and approachable owners, really clean rooms and all room features function well (air con, TV, kettle etc). Great place to stay. Quiet. Hotel has walking distance to city
Carla
Rooms · Service · WiFi
We needed accommodation for a football carnival. When booking we discussed that we only needed to be at the hotel to sleep as our days were mostly at the carnival. They were able to help us out when most places just told us they were fully booked & to try somewhere else. The staff were helpful & friendly. Room is clean, fluffy towels and comfy pillows complete with essential amenities and yummy biscuits. Hotel looks immaculate and very well maintained!
Josephine
Rooms · Service · Location
We had a truly wonderful stay! Well maintained room was clean and comfy. Annette and the staff are absolutely accommodating. Walking distance very close to City Centre is a plus. We will definitely be staying here again. Thank you Citywalk Motor Inn.
sonia
Friendly · Location · Service
Excellent motel! Friendly welcome faces on arrival. Easy parking Very clean and tidy, amazing comfortable bed, awesome spacious hot shower! Had all the basics coffee, jug, toaster, fridge, soap, shampoo,conditioner,TV, wi-fi, air con. Was very quiet area and so easy to walk into town.Close to everything great location. Excellent rates, great value. Manager Annette and staff were so friendly and accommodating. Will definitely be back for relaxing stay. Thanks again Citywalk Motor Inn.