Bourbong Street Motel, QLD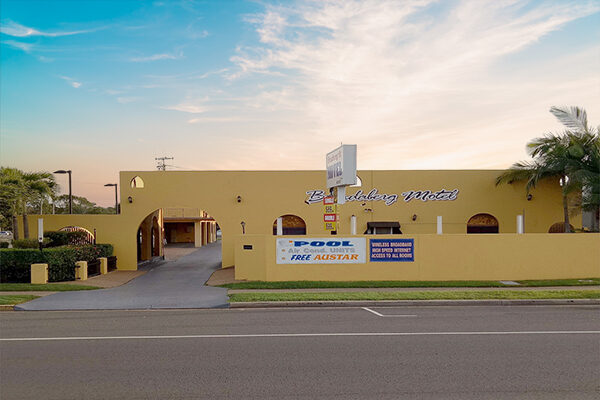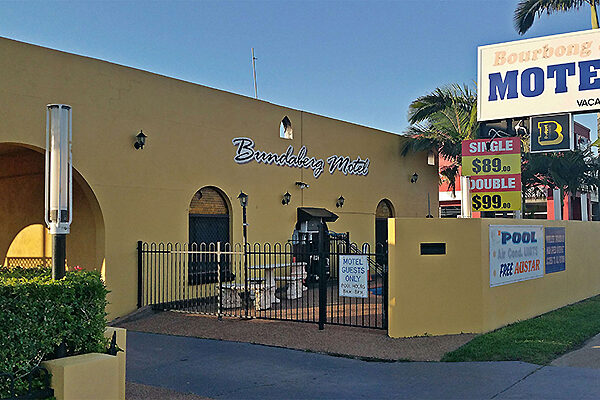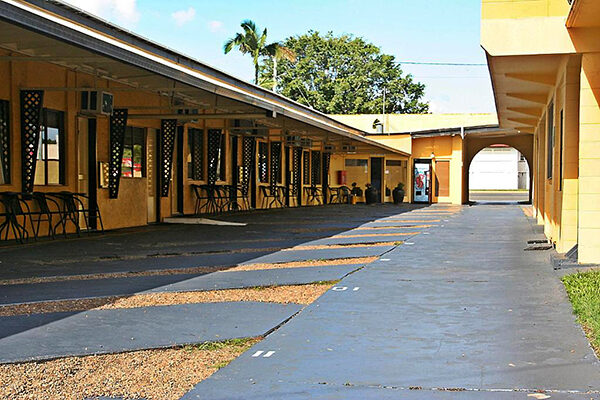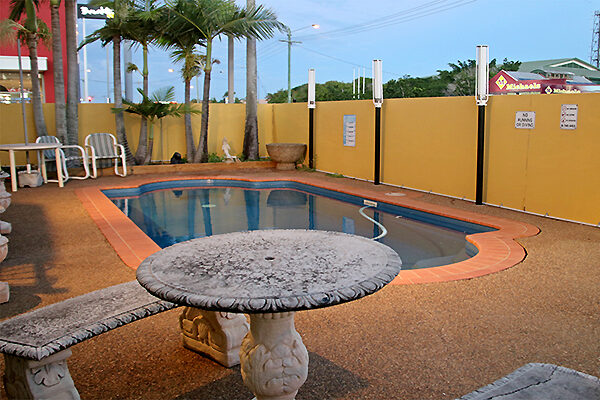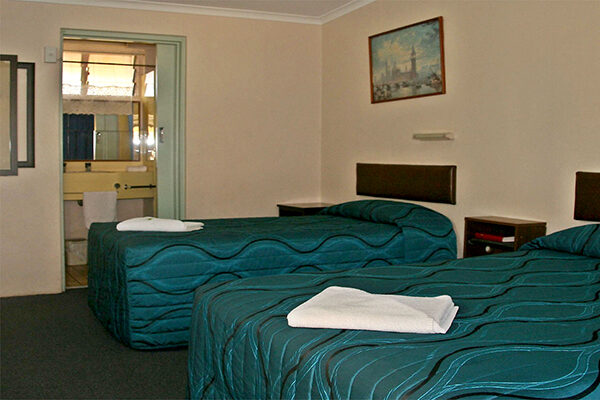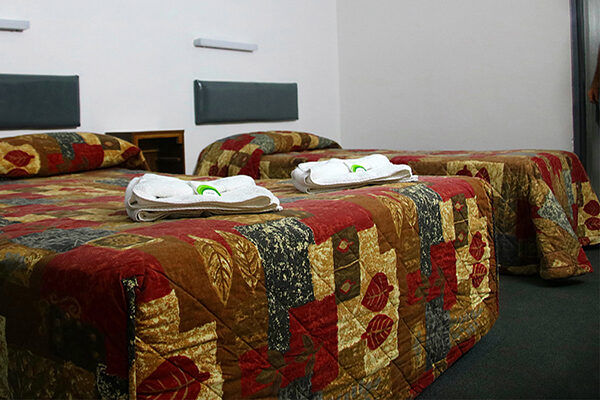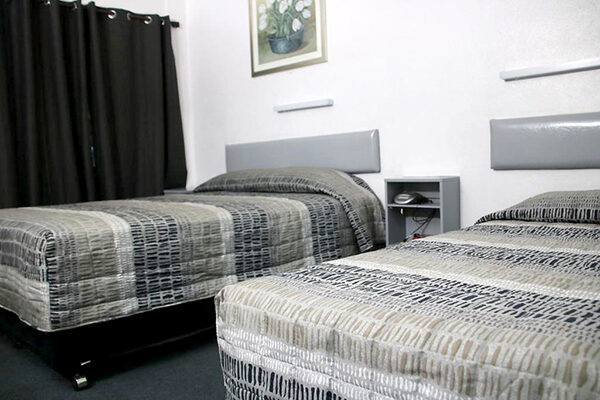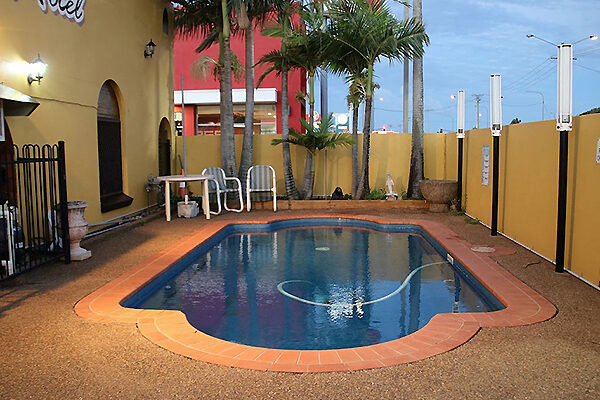 Welcome to the Bourbong Street Motel
POOL  ·  CENTRAL  ·  FREE WI-FI  ·  FREE PARKING
Conveniently located in Bourbong Street only a stone's throw from Bundaberg's vibrant CBD, and the closest motel to the hospital, the Bourbong Street Motel features 17 clean and comfortable rooms which have recently undergone renovations and upgrades, all with undercover parking. The motel features a sparkling inground swimming pool, the perfect spot to cool off and unwind after a day of exploring, free parking and short or long stay. 
The rooms offer air-conditioning, complimentary Wi-Fi, LED TV, fridge, microwave, tea and coffee making facilities, plus a toaster if required. Start your day feeling refreshed and rejuvenated with a high-pressure shower, and additional facilities include iron and ironing board, and wake-up service upon request.
Attractions nearby
Visit Bundaberg town centre and the renowned Bundaberg Rum Distillery. The area is also home to longstanding brands like Bundaberg Brewed Drinks, Bundaberg Sugar, Bargara Brewing Co, Kalki Moon Gin, and Macadamias Australia.
Nature lovers will find plenty of outdoor attractions nearby, including the Bundaberg Botanic Gardens, Queens Park, Turtle Park Bargara, Ohana Cider House & Tropical Winery, and Hinkler Hall of Aviation. From October to April, you can witness Loggerhead Turtles nesting and hatching at Mon Repos Turtle Encounter, or take a day trip to snorkel or scuba dive the Southern Great Barrier Reef at Lady Musgrave Cay. The Bourbong Street Motel is the perfect base for attending the lively community events that Bundaberg hosts throughout the year.
Driving distance guide from Bundaberg
Agnes Water / 1770
122 km – approx. 1 hour 30 mins 
Rockhampton
287 km – approx. 3 hours 10 minutes
Brisbane CBD
374 km – approx. 4 hours 25 minutes 
Bourbong Street Motel
265 Bourbong Street, Bundaberg West, QLD 4670
Alan
Great value · Location
great value for money KFC Next door plus dominos quiet definitely served my purpose for a couple of nights
Very basic for an overnight stay, had all the needs i.e. blankets, extra pillows. Lovely showers with hot water and accessible kitchen. Need more power outlets for electronics and sleeping devices. 😊 doreen
Rooms · Service · Location
Ian is a very nice guy and the rooms are clean and shower is nice hot and cold I reckon the price for the room is a good price I go there every fortnight to stay I love staying there the staff are good and so is Ian!! So if U want somewere to stay here is the place I think is best!!!!
If you need a quiet place to crash as in sleep after a long drive..Ian will look after you here..try him out of you are up that way..