Bororen Motel, Bororen, QLD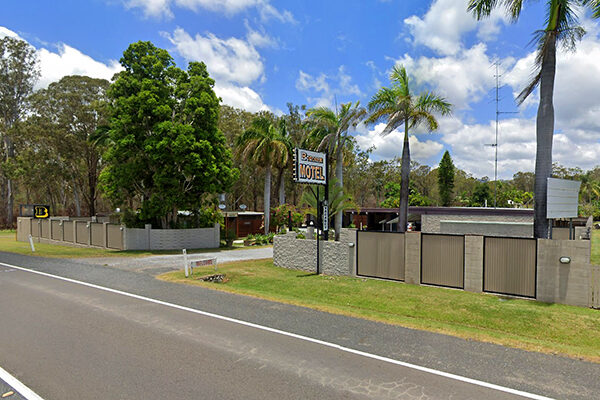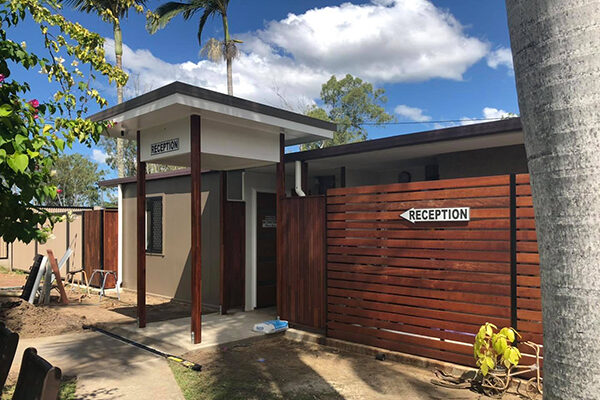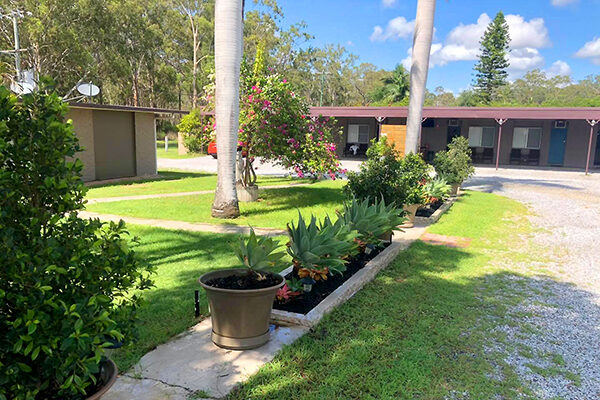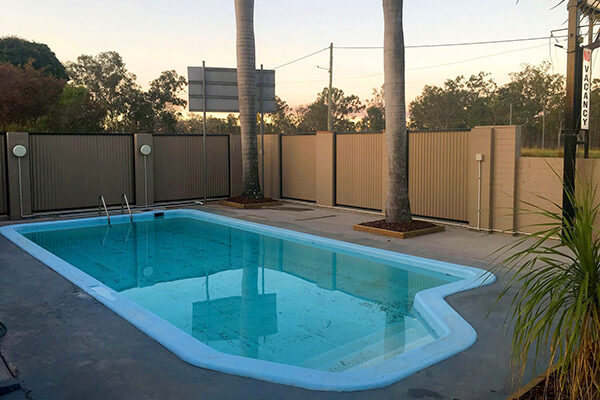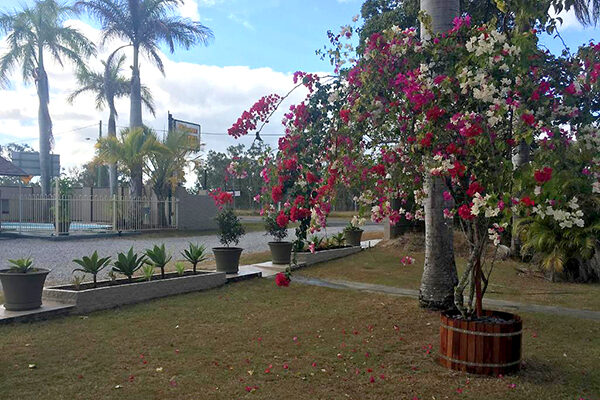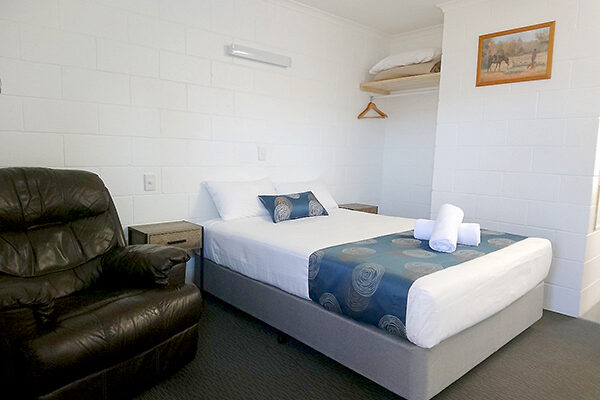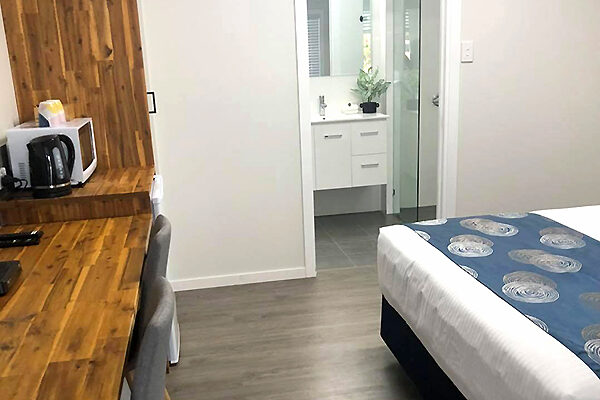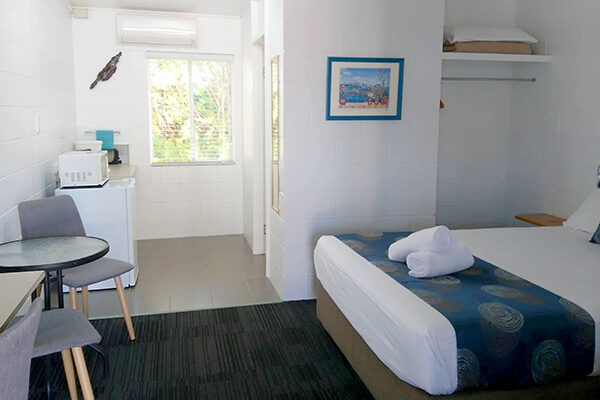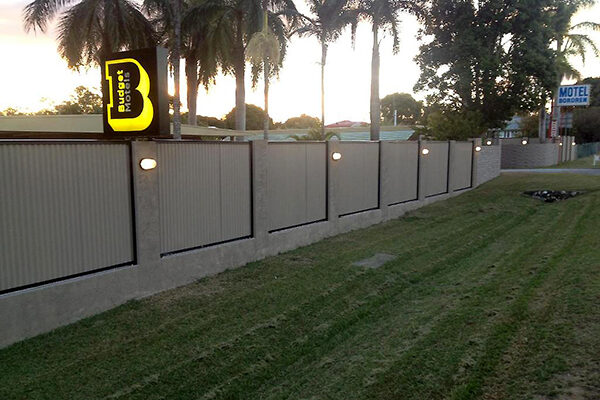 Welcome to the Bororen Motel
24hr DESK · POOL · HOT MEALS · FREE WI-FI
Discover the highly-rated Bororen Motel, situated midway between Brisbane and Mackay along the picturesque Bruce Highway. From solo adventurers to families of four, everyone is warmly welcomed with a range of non-smoking accommodation for both short and extended stays. Relax in the sparking swimming pool, experience the comfort of home-cooked meals delivered right to your room, unwind in the shared lounge, take advantage of convenient laundry facilities and enjoy free parking.
The Bororen Motel offers a dedicated 24-hour front desk, and a communal BBQ area equipped with an outdoor TV in the beautiful gardens. Feel at home with complimentary Wi-Fi and air conditioning, enjoy the convenience of a full kitchenette, equipped with a microwave, refrigerator, and tea and coffee maker.
Attractions nearby
Bororen offers a unique and laid-back atmosphere, surrounded by natural beauty. Enjoy boating and fishing on Boyne River, visit the charming, historic town of Miriam Vale and the coastal towns of Agnes Water and historic 1770, with nearby Eurimbula National Park, all offering beautiful beaches.
There are exceptional national parks around Bororen. Cania Gorge National Park is stunning with ancient sandstone cliffs and caves, and Deepwater National Park boasts beautiful beaches and amazing wildlife.
Driving distance guide from Bororen
Bundaberg CBD
130km – approx. 1 hour 30 mins
Rockhampton
157 km – approx. 1 hour 40 mins
Brisbane CBD
480km – approx. 6 hours
Bororen Motel
1 Bruce Highway, Bororen, QLD 4678
Sarah
Great value · Service · Comfort
We have stayed in Bororen previously but not at this motel. I'm glad we did. The bed and pillows were great. The service was awesome 🤩 we will definitely stay here again
Leticia
Clean · Service · Comfort
Very clean and tidy, room was a lot more modern than what we were expecting for the price! Karen was great to deal with- weren't sure what time we'd arrive/leave but she was very accommodating in making herself available. Would highly recommend to anyone that wants a comfy bed and a clean room. Thanks again. Carmel
Private · Spacious · Quiet
Absolutely fantastic rooms, only rated 3 stars but it should be at least 4! Staff are amazing and the beds and rooms great! Wish I'd thought to bring stuff for their bbq areas
Jenny
Quiet · Great value · Clean
This place is amazing. Opened the door and could see that someone actually cared about this place. Super clean, fresh interior and the bed was clean and made neatly. Small little details showed that there was care for this place. Highly recommend. If we need a stop over in that area again this is where we will be going. I've paid the same price at plenty other motels and it's been absolute dives . Cheap rate and amazing Thank you so much for a very good night sleep.
Roger
Service · Meals · Quiet
Roger Turville recommends Bororen Motel. 4 December 2020 · Always great value here. When combined with wonderful meals and great service, we include staying at Bororen Hotel Motel on all our trips south