A & A Motel, Proserpine, QLD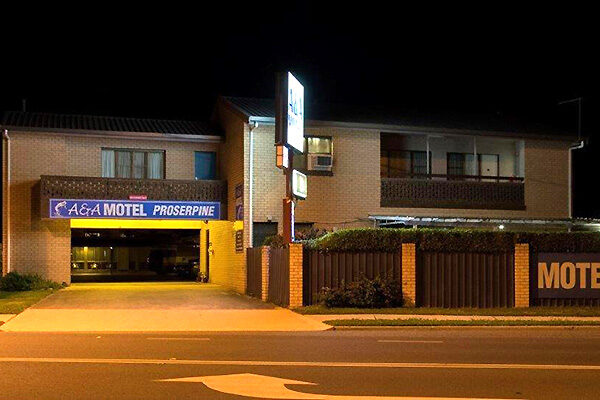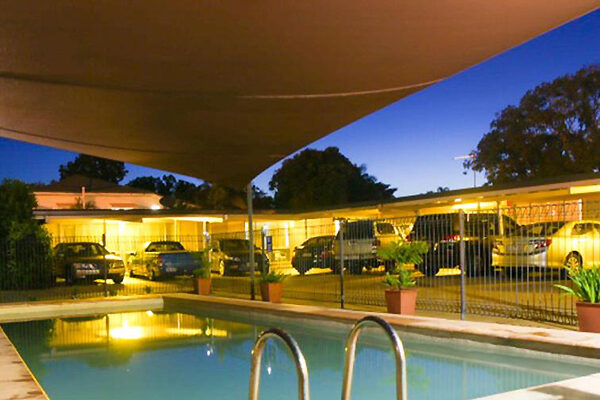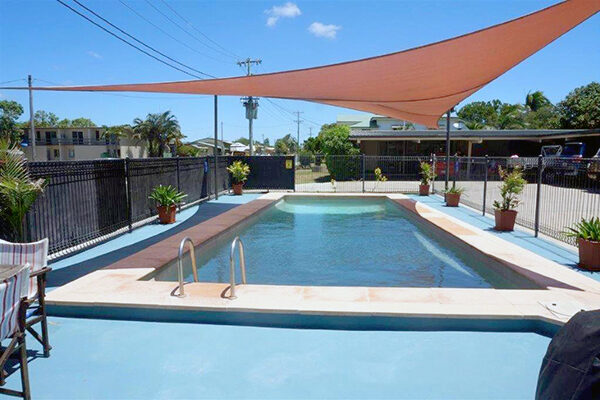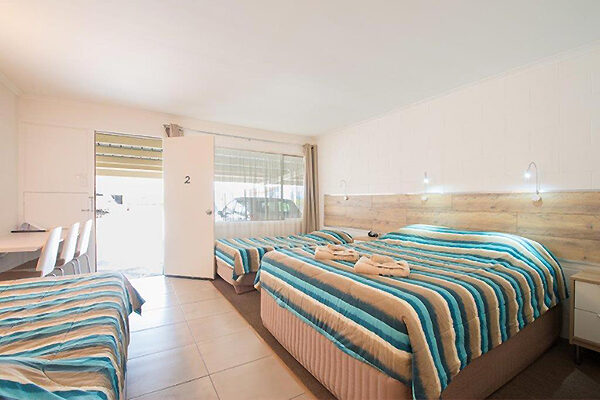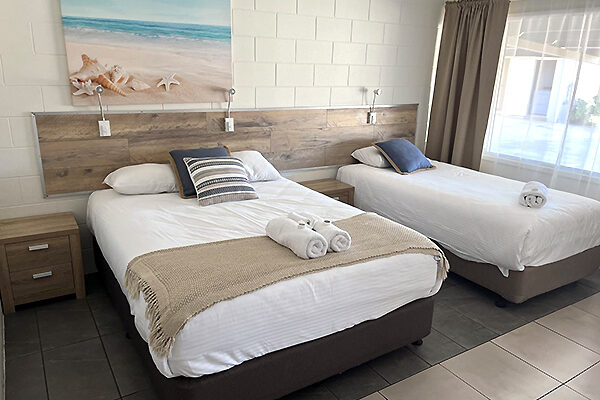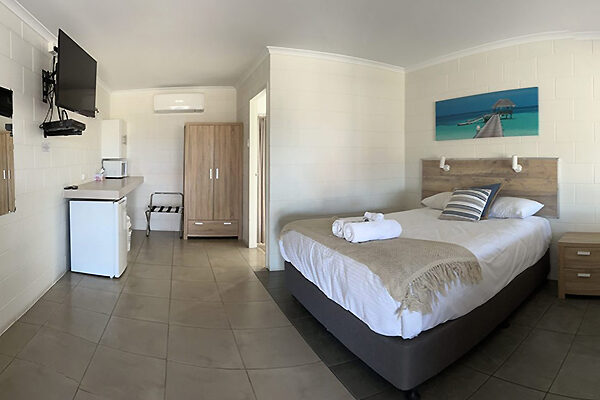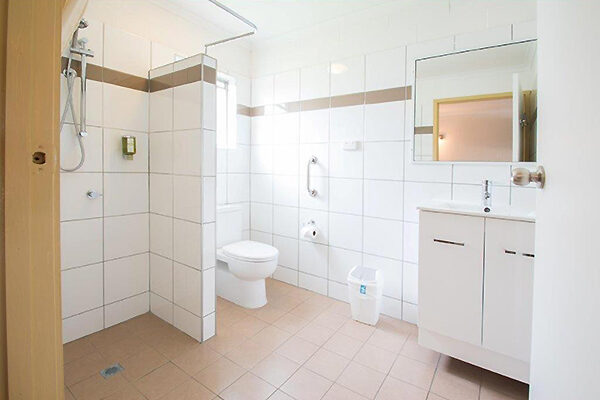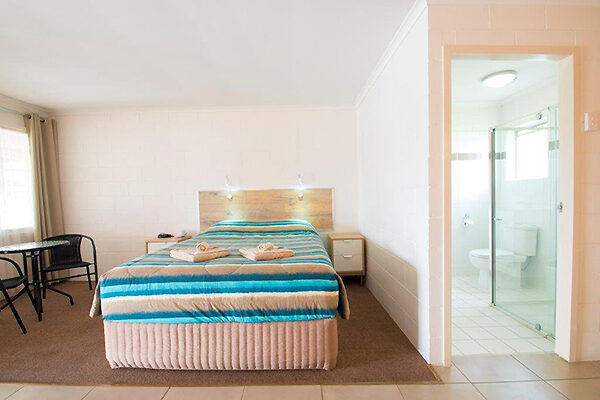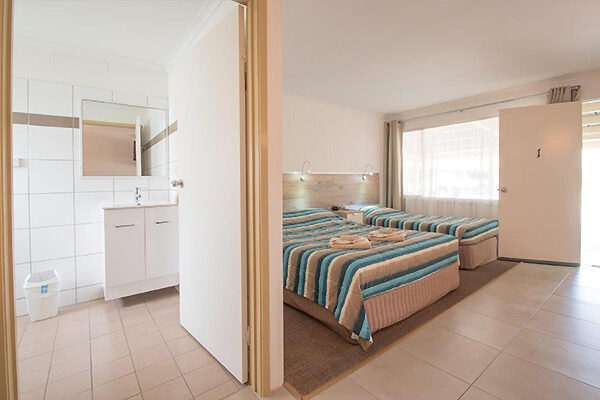 Welcome to the A & A Motel
POOL · MEALS · FREE WI-FI · AIRCON
Located on the scenic Bruce Highway near Proserpine town centre and just moments away from the airport, the motel offers amenities for an unforgettable stay. Relax in the outdoor pool, enjoy delicious home-cooked meals, and stay connected with free Wi-Fi. The fully-refurbished rooms are air-conditioned and equipped with a flat-screen TV, microwave, toaster, small refrigerator, and tea/coffee making facilities.
Benefit from complimentary undercover parking, surveillance cameras, and dedicated spaces for boats, trailers, or trucks. The motel offers airport transfers and late check-in for your convenience. After a busy day exploring, enjoy a BBQ feast in the al fresco area.
Attractions nearby
Step back in time in the rich local history at the Proserpine Museum. Immerse yourself in the natural wonders of Conway National Park and experience iconic Airlie Beach. Embark on a thrilling Crocodile Safari along the Proserpine River, where you'll get up close and personal with the fascinating locals.
Indulge in a breathtaking cruise with Sealink Whitsundays and explore the pristine islands, including the world-renowned Whitehaven Beach. At BARRA World, embark on fishing tours or unwind at the Whitsunday Gold Coffee Plantation, where you'll find a delightful café, a shop, a kids play centre, and animals to meet. For outdoor enthusiasts, Peter Faust Dam/Lake Proserpine offers fantastic opportunities for fishing and water sports. Don't miss Cedar Creek Falls, a year-round gem that becomes exceptional after a rainfall.
Driving distance guide from Proserpine
Airlie Beach
26 km – approx. 25 mins
Mackay
130 km – approx. 1 hour 30 minutes
Townsville
261 km – approx. 3 hours
A & A Motel, Proserpine, QLD
156 Main St, Proserpine, QLD 4800
Alayne
Value · Service · Rooms
Great customer service and clean and comfortable rooms. Thanks for looking after us
Lance
Value · Quiet · Clean
Stayed here for 6 weeks whilst working. Could not be happier with a home away from home. Owners are friendly and helpful and deserve full credit for making you feel welcome. Pool and bbq facilities
Mark
Rooms · Service · Location
Awesome service and great location. Extremely friendly and great rooms. Undercover parking.
Julie
Rooms · Service · Location
What a gem of a place to stay. The room was excellent. Spacious and clean. The bed was super comfortable and breakfast was just how it use to be. Thank you for a great stay.
Jesse
Rooms · Service · Location
Ive been lucky enough to stay at the A&A motel in proserpine for the last 2 nights and as someone who has worked within the travel industry as well as the hospitality industry I found the owners to be very hospitalable and friendly, they informed me of events going on in town and they themselves were very relatable as people. The motel itself is on the Bruce highway but I found that the noise didn't effect my sleep at all with the owners also recently having acquired new beds aswell! The location itself is 5min from the main part of town which makes it easily within walking distance of anything this little town has to offer and one evening I even locked myself out and had to call the after hours line with Leah the owner herself kindly coming out and opening the door for me with no problems whatsoever. The room was clean, large and has all amenities you would expect of a motel, I would recommend this place to others and definitely would not mind staying again.