Tooleybuc Motel, Tooleybuc, NSW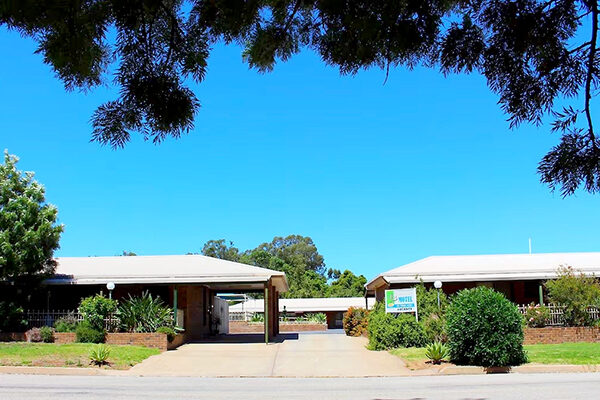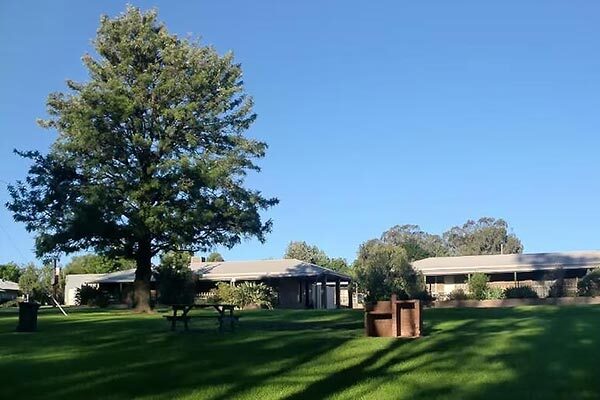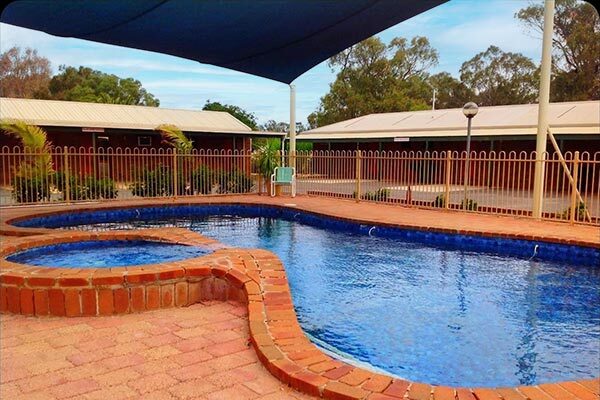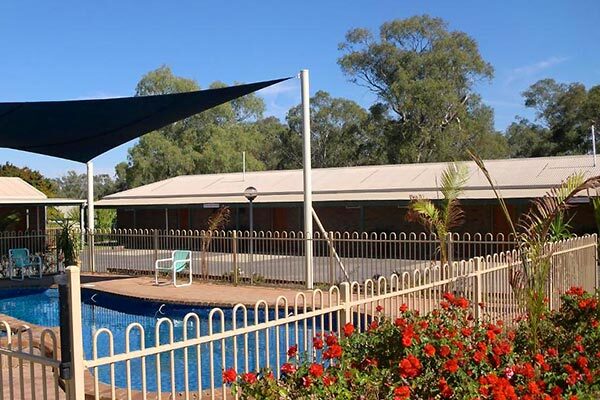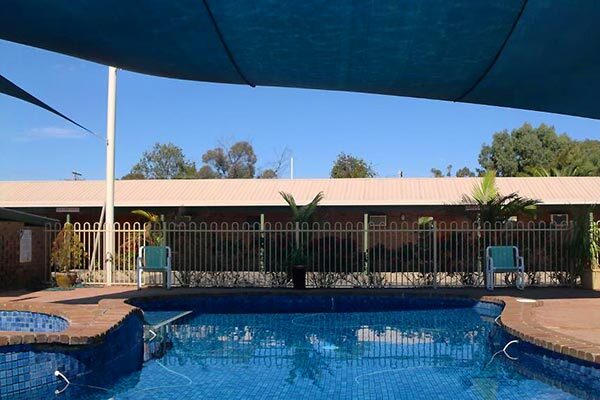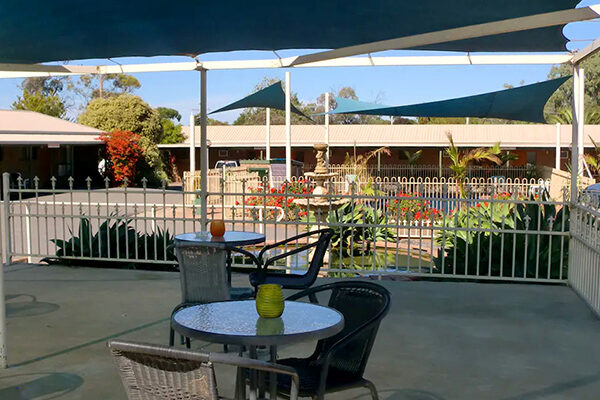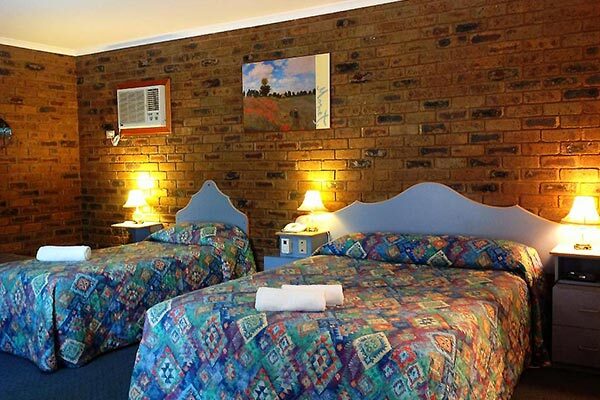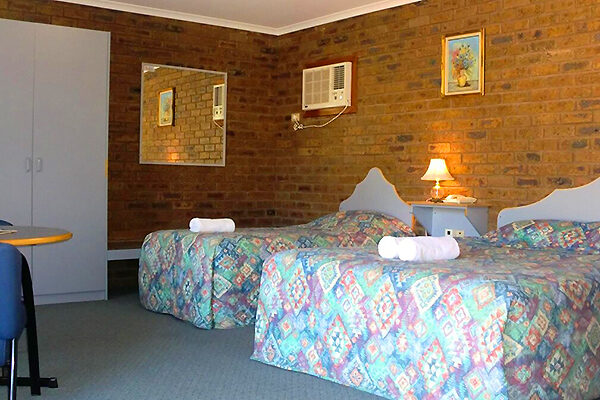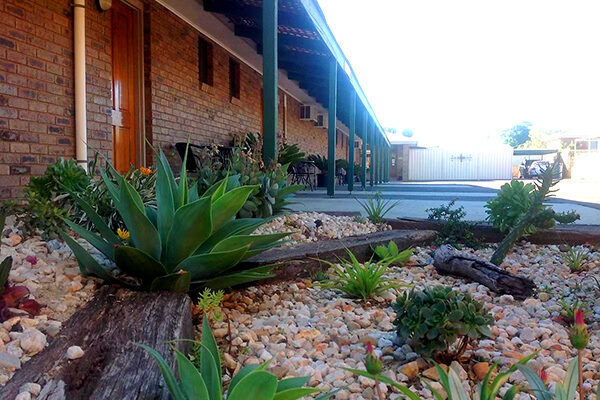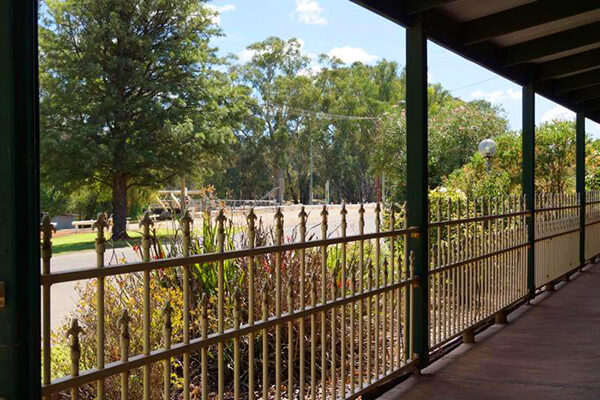 Welcome to the Tooleybuc Motel
Perfectly located near the historic Tooleybuc Bridge, highly-rated Tooleybuc Motel offers a prime location on the state border with stunning views of the mighty Murray River and picturesque gum trees. Enjoy the refreshing saltwater swimming pool, guest BBQ amenities, lovely gardens, family-friendly rooms, room service, and facilities for disabled guests, all complemented by free parking. Delicious hot breakfasts can be provided served straight to your room, for an additional charge and by arrangement.
All rooms are non-smoking and are equipped with air-conditioning, free Wi-Fi, and a flat-screen cable TV with a DVD player. Each room features a well-appointed kitchenette including a microwave, refrigerator, toaster, and kettle, along with a private bathroom stocked with complimentary toiletries.
Attractions nearby
The beautiful Murray River is right opposite the Tooleybuc Motel, so take a stroll, try your luck with fishing, or rent a canoe for a unique way to experience the beauty of the river. Admire the historic Tooleybuc Bridge, take a short walk to the Tooleybuc Sporting Club, or spend a day at Tooleybuc Golf Course for a round amidst lovely surroundings. Tooleybuc Memorial Park is a peaceful spot to pay tribute to those who have served, and you can take a step back into yesteryear at the Bridge Keeper's Cottage.
Swan Hill is only half an hour drive; explore the iconic Pioneer Settlement, cruise along the Murray River aboard the historic PS Pyap Paddle Steamer and experience the amazing Heartbeat Of The Murray Laser Spectacular Show at sundown. For tranquil lakeside views and spectacular birdwatching, Yanga Lake is only an hour away and an ideal stopover while exploring Yanga National Park, part of Murrumbidgee Valley National Park.
Driving distance guide from Tooleybuc
Mildura
182 km – approx. 2 hours 5 minutes
Bendigo
236 km – approx. 2 hours 45 minutes
Echuca
203 km – approx. 2 hours 25 minutes
Tooleybuc Motel
43 Murray Street, Tooleybuc, NSW 2736
fay
Clean · Location · Service
Stayed here 4th and 5th October 2023. Lovely clean and tidy room nothing to complain about at all. Quiet. Great value. Smells great and really clean and comfortable. River is just over the road. Lovely views and a nice walk.
Wayne
Value · Service · Location
Tooleybuc is the perfect place to stay when travelling to and from Adelaide and we think this motel has the atmosphere and location. Rooms are clean comfortable and a well equipped kitchen, showers are great and Dave will provide a great hot breakfast at a reasonable price. We will be back.
lisa
Room · Service · Location
We had a wonderful time at the Tooleybuc Motel over Christmas this year. Most others we met at the motel were only staying over night on their way to somewhere else but we stayed 4 nights at the motel and had a ball. The pool was perfect on the hot days, the room was super comfortable, air con worked a treat and the owners were really lovely. It turned out to be a great base from which to explore other parts of the Murray/Mallee region. If you're looking for a peaceful, relaxed holiday with a classic Aussie feel, the Tooleybuc Motel is the place for you.
Mike
Value · Service · Location
Very clean and well presented little country motel. Great staff who make you feel very welcome. All this next door to a very cool and tastefully renovated little country pub.
Dan
Clean · Service · Location
Great location to stop while travelling for our family! Our host was kind and helpful, and the beds were very comfortable. Also it is located near a great playground along the Murray for the kids to burn travelling energy, and next to a hotel with good hospitality where the people served us a very nice dinner. We will be back next time we travel