Rippleside Park Motor Inn, Geelong, VIC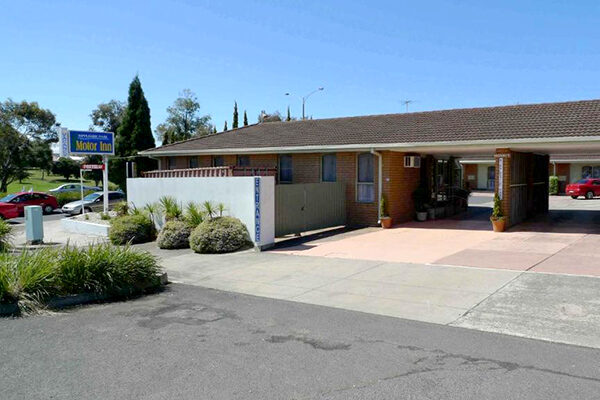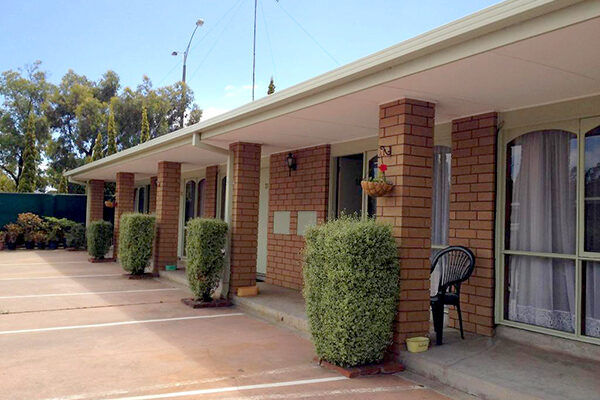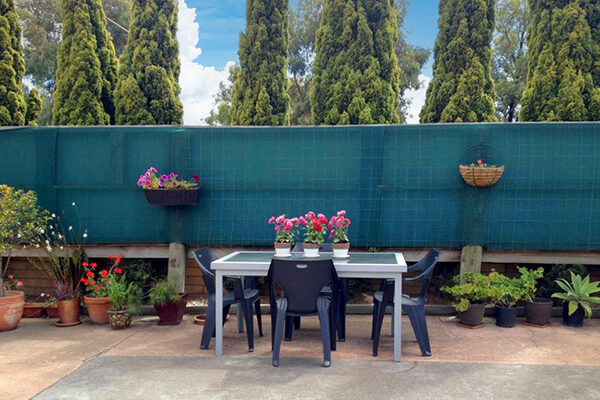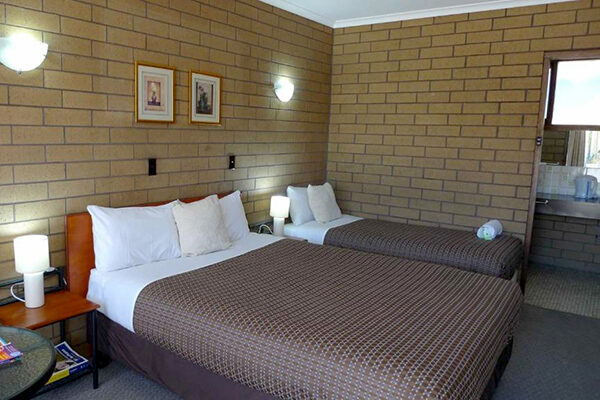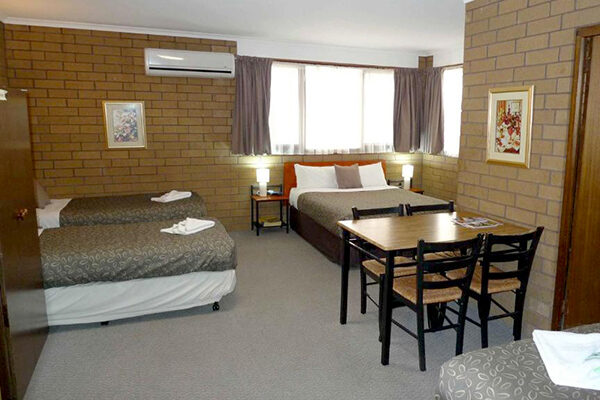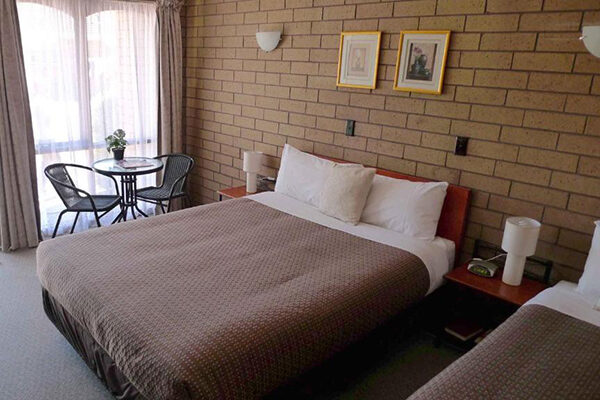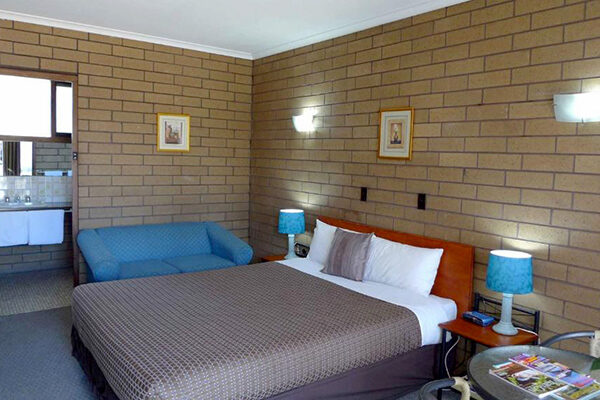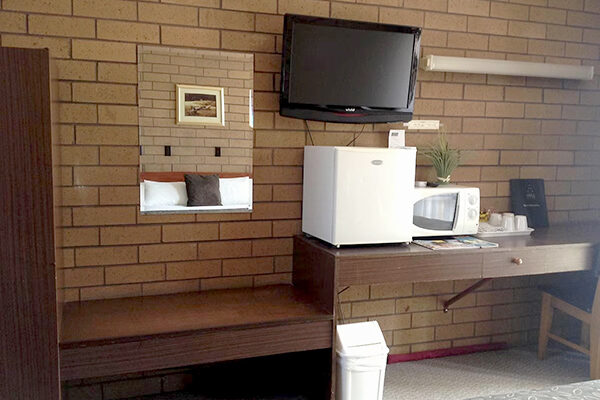 Welcome to the Rippleside Park Motor Inn
Rippleside Park Motor Inn is in a fantastic location just 2 km from Geelong Train Station, five minutes' walk from Port Phillip Bay, five minutes' drive from central Geelong, and offers an airport shuttle service by arrangement.
Rippleside Park Motor Inn has excellent reviews and extends a warm welcome with family-friendly accommodation and complimentary parking. All rooms are non-smoking, spacious and feature air-conditioning, a flat-screen TV with free cable channels, complimentary Wi-Fi, microwave, refrigerator and tea and coffee making facilities. Additional conveniences include ironing facilities and a private bathroom featuring a shower.
Attractions nearby
Begin your day with a visit to the stunning Geelong Waterfront, where you can leisurely stroll by the bay, take a dip at Eastern Beach, or have a relaxing picnic in the park. For those with an interest in history and culture, the Geelong Gallery showcases an impressive collection of Australian art, while the National Wool Museum offers insights into the region's wool industry heritage and be amazed by the architecture of Geelong Library.
Start your picturesque journey along the Great Ocean Road from Geelong, or explore the You Yangs Regional Park, ideal for hiking and rock climbing. Savour fresh local seafood and sample the region's popular wines at nearby wineries. Additionally, Rippleside Park Motor Inn is conveniently located near the Spirit of Tasmania terminal.
Driving distance guide from Geelong
Melbourne
85 km – approx. 1 hour 15 minutes
Ballarat
89 km – approx. 1 hours 15 minutes
Warrnambool
188 km – approx. 2 hours 15 minutes
Rippleside Park Motor Inn
67 Melbourne Road, Geelong, VIC 3215
Anita
Room · Location · Service
Park across the road and walk into town, good value, quiet, clean and roomy
Cherie
Value · Service · Location
Handy to rail and also the spirit. Traffic was a bit noisy. But I just turned on the aircon to drown it out. Slept wonderfully. Arrived late and left early. Great position.
Anohita
Room · Service · Location
I was meant to stay at another nearby hotel that ended up being booked with kids going on excursion, they directed me to here and handled all of the business including payments as mine was set to be automatic The manager is probably the nicest person I've ever met, excellent service and helped me move the dates with no problems ... and the manager made that so effortless, it was quick and easy. The room was clean and one bed had heated blankets which was a good surprise. Only downside was that the shower head was very flimsy and if you're a light sleeper you might be woken up by the highway, it didn't personally bother me or my partner but I can see how it might be a downside. And I heard there was free wifi but I don't think it applied to the rooms as neither my partner or I was able to access it and we weren't given a password or anything. But in all honesty for the price and the availability [everything is close in terms of distance] and the service, it's a great little place, there was even enough parking when we got there.
leah
Room · Service · Location
I have stayed in this motel a few times and I just love it here. The owner is friendly and couldn't do enough for us. He was really chatty and engaging and we sat outside chatting to his cleaning staff who were just as nice. The room was amazing and bed was comfortable, price was great and well worth it. We don't stay anywhere else but here and they know us by our first names when we book. If you want old fashioned customer service with a smile, you will love it here!
Linda
Clean · Service · Location
Excellent service, the managers were helpful and friendly. The bed felt luxurious, the room and bed had been warmed ready for my arrival. The recent bathroom makeover made for a really clean feel but was clearly done cheaply. As you can expect so close to the highway there is traffic noise throughout the night. The pleasant walk from the hotel into the city centre is via a quiet park and along a lit boardwalk beside. Like most accommodation in the area, the price could be much better, but the motel provides a comfortable bed in a spacious room.