Orana Motor Inn, Irymple, VIC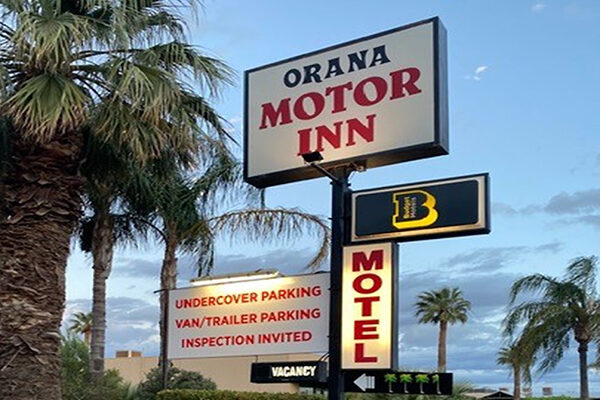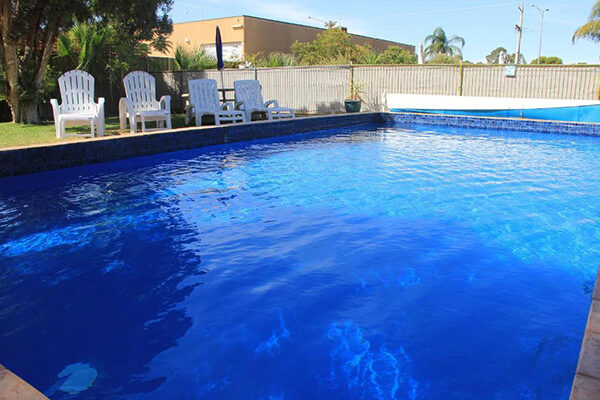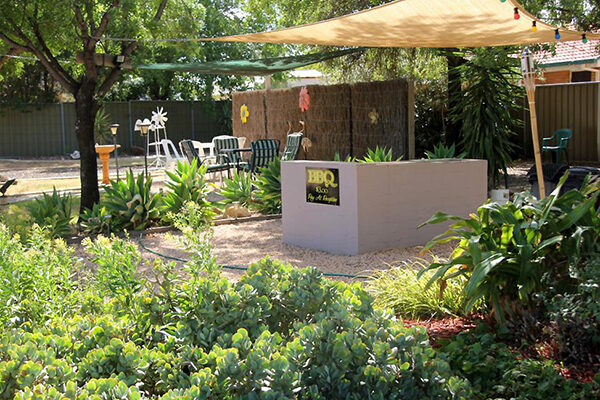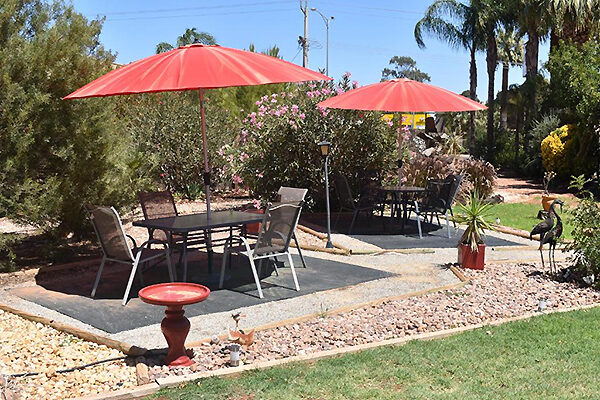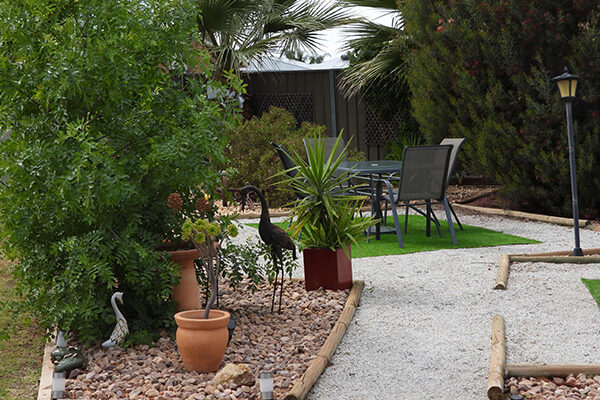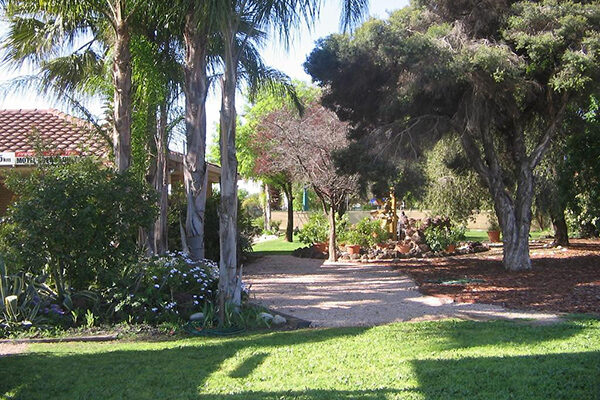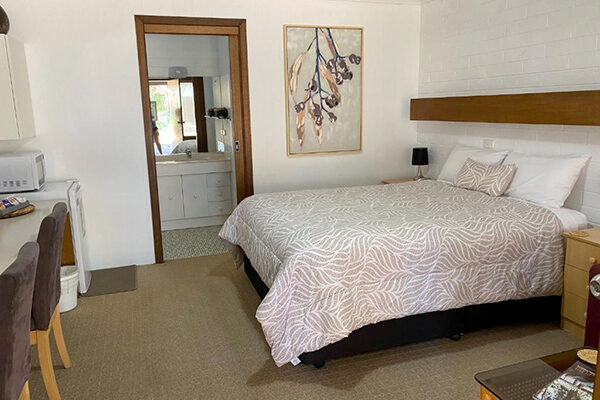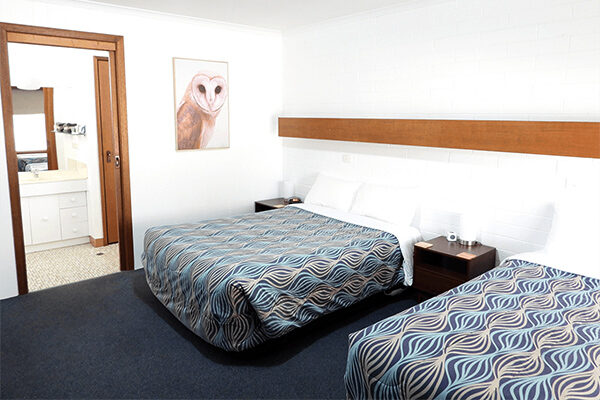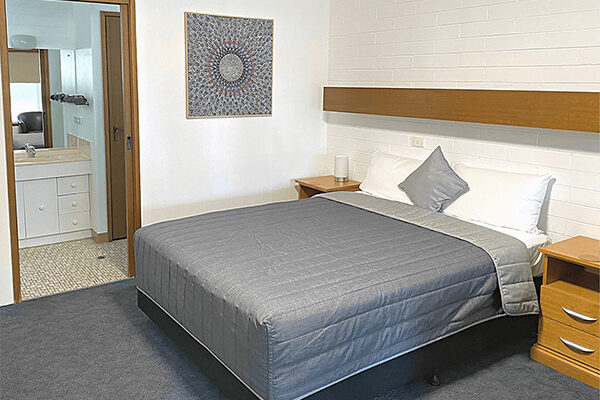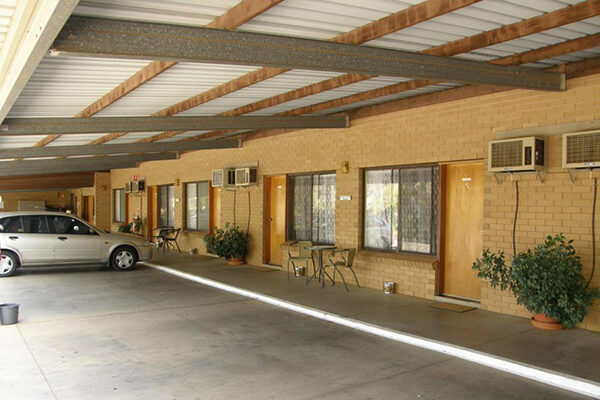 Welcome to the Orana Motor Inn
The highly-rated and very popular Orana Motor Inn in Irymple, VIC is in a fantastic location close to the airport and all the attractions of the region and offers lovely, peaceful gardens, a wonderful outdoor pool, guest BBQ and al fresco dining, room service and free on-site parking.
All rooms are non-smoking and offer air-conditioning, flat-screen TV, free Wi-Fi, fridge, microwave, toaster, cutlery and tea and coffee making facilities. Guests may opt for one of the delicious breakfast selections which include continental, full English/Irish and gluten-free, delivered right to the room seven days a week.o
Attractions nearby
Orana Motor Inn is only 7km from Mildura and offers a peaceful haven for travellers to the region, with much to offer. The lovely Ornamental Lakes Park in Irymple offers picnic spots, walking paths, and beautiful lakes. If you're a golf enthusiast, head to Irymple Golf Club for a scenic round of golf. Irymple is surrounded by national parks – Murray-Sunset National Park, Hattah-Kulkyne National Park and Big Desert Wilderness Park.
Enjoy a leisurely walk along the scenic Murray River at Mildura or take a paddle steamer cruise. Explore historic Mildura Wharf, with a museum, cafes, and learn about the region's paddle-steamer history. Visit Mildura Arts Centre, take the kids for a fun time at Mildura Waves Aquatic and Leisure Centre, and explore local wineries and distilleries. Visit Rio Vista Historic House, a mansion which provides a glimpse into the region's history and don't miss Orange World for a fascinating insight into a working citrus fruit farm, and the Australian Inland Botanic Gardens at Buronga.
Driving distance guide from Irymple
Adelaide
400 km – approx. 4 hour 30 minutes
Narrandera
468 km – approx. 5 hours
Melbourne
538 km – approx. 6 hours
Orana Motor Inn
2101 Fifteenth Street, Irymple, VIC 3498
Daryl
Rooms · Service · Location
Over the last couple of month's stayed here. Jacqui and Ron are a lovely couple who are super friendly always willing to help you and staff. Rooms are great well looked after, tidy and clean, heaps of room for vehicles and trailer's, great location, LGA across the road
Peter
Location · Service · Rooms
Very good hotel , great price and spotless clean even has usb charges by the bed . Impressed. Quiet
Graham
Rooms · Service · Location
My son and I have used motels in all the eastern state capitals in the last 12 months. Then we stayed at the Orana in Mildura, what a revelation.... simply THE best ! The most fully equipped, cleanest, convenient as I said THE best. Enjoy your stay.
Jan
Rooms · Service · Location
What a find! Small, family owned with lovely outdoor space to relax in. Reasonably priced, immaculately clean, comfortable beds and a good shower. Lovely owners (and little dogs). Under cover parking outside rooms. Good place to stay.
Annette
Rooms · Location · Service
Very very clean. Hosts were friendly and helpful. Only two constructive criticisms. The toilet was too low for a disabled person, perhaps add pull up rails. The other was I couldn't figure out the aircon remote. Will stay again. Thank you.