Moama Central Motel, Moama, VIC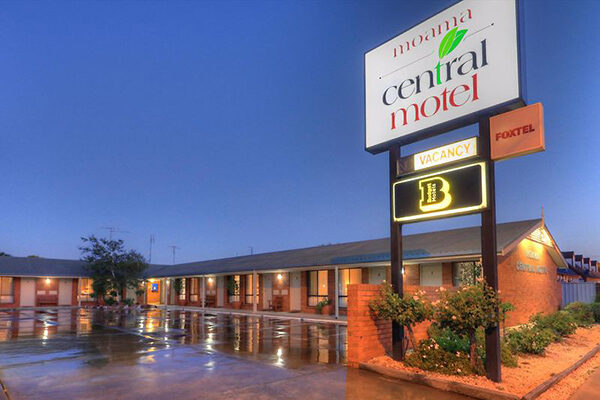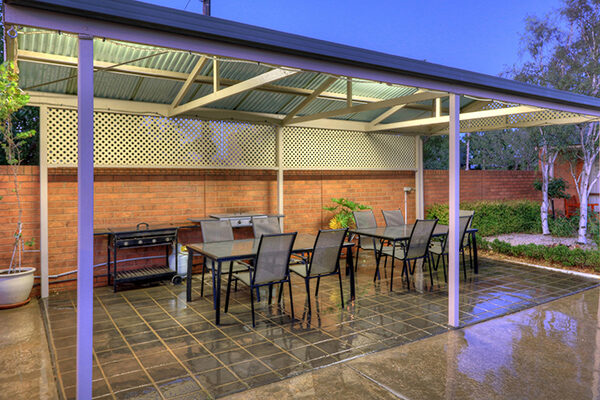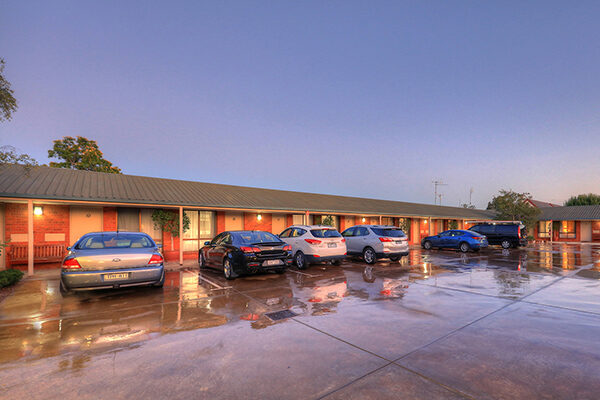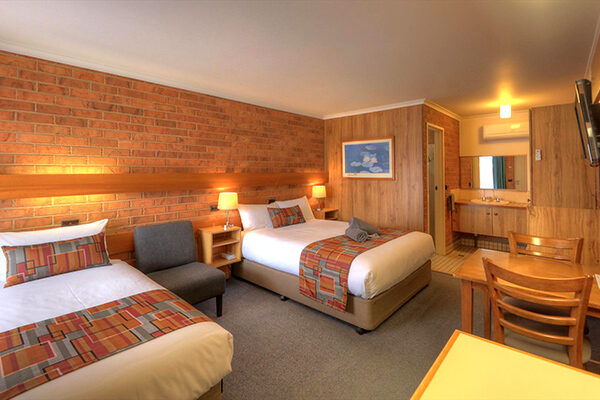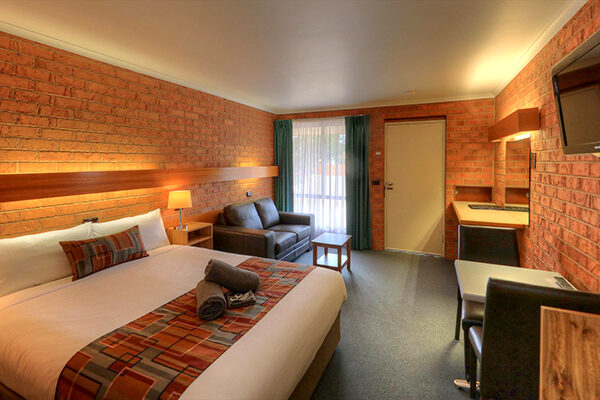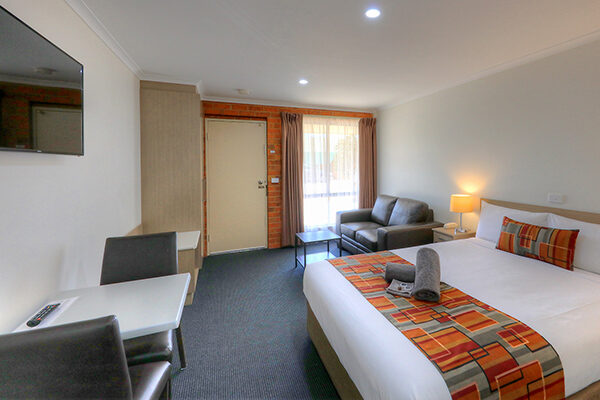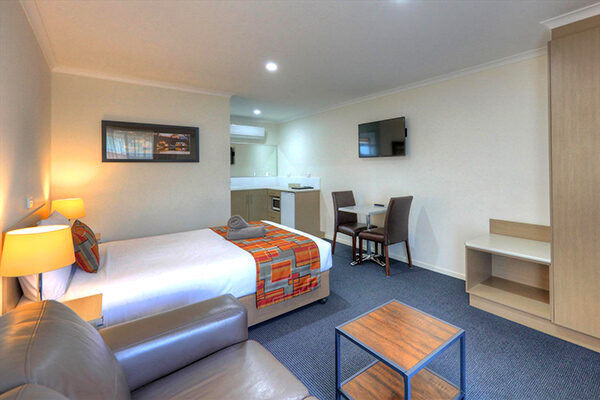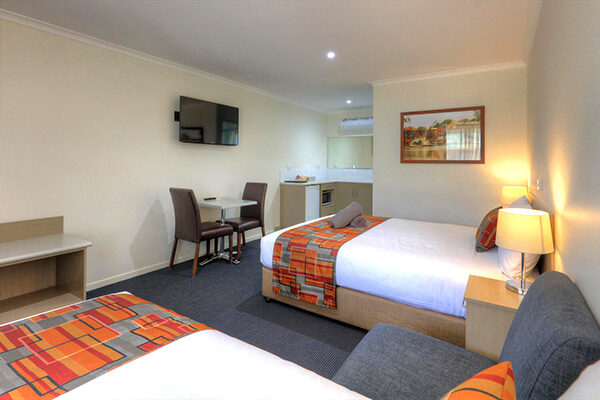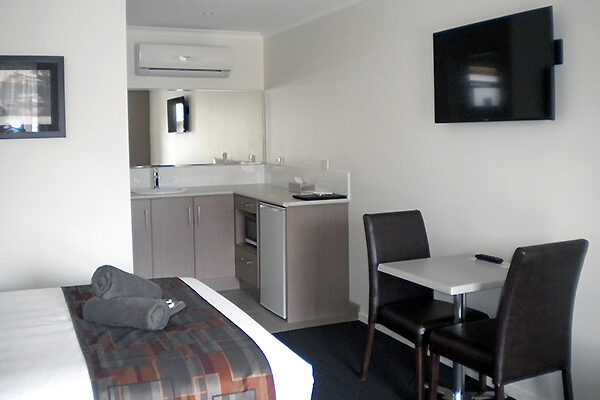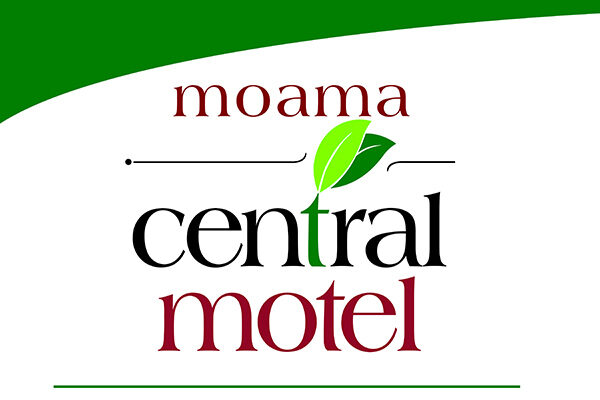 Welcome to Moama Central Motel
Immerse yourself in modern comfort within the freshly renovated rooms of the Moama Central Motel in Moama, NSW, a top-rated motel that caters to all kinds of travellers. Each room is non-smoking and boasts a quiet split-system air-conditioner for your peaceful enjoyment, alongside the convenience of amenities like free Wi-Fi, a smart TV, and a well-equipped kitchenette to make your stay comfortable. 
We take pride in being disability-friendly, some rooms have a lounge area or a laundry and we also offer complimentary parking to all our guests. On top of that, take advantage of our room service, BBQ facilities, and the convenience of a delightful continental breakfast that we're happy to deliver straight to your room every morning.
Attractions nearby
Experience the delightful sounds of paddlesteamers echoing through the air from Moama Central Motel. A leisurely walk along the Horseshoe Lagoon Board Walk will unveil the Mighty Murray River, home to the largest paddle steamer fleet in the world, and the motel is just a five-minute drive from the renowned historic Port of Echuca. Immerse yourself in the enchanting ambiance of days gone by as you wander along the picturesque riverbanks or embark on an unforgettable paddle boat steamer journey.
Moama/Echuca boasts a myriad of attractions catering to diverse tastes and ages. Discover numerous wineries, delve into museums, enjoy culinary delights at the many restaurants and cafes, take a delightful paddle boat steamer excursion, explore the fascinating National Holden Museum and be entertained by the captivating exhibits at the Great Aussie Beer Shed & Heritage Farm Museum.
Adventurous spirits can revel in an array of river activities such as boating, fishing, and canoeing, offering the perfect blend of excitement and tranquility. Moreover, the region is adorned with scenic parks and trails that invite exploration.
Driving distance guide from Moama
Melbourne CBD
250 km – approx. 2 hours 50 minutes
Bendigo
89 km – approx. 1 hour 10 minutes
Adelaide
661 km – approx. 6 hours 50 minutes
Moama Central Motel
45-47 Meninya Street, Moama, NSW 2731
Maxine
Rooms · Service · Location
Really nice very clean room, good quality bedding, would definitely stay again
Brett
Location · Service · Rooms
Great rooms, big tv, Netflix, WiFi, modern, verry clean,walk to everything. Great staff...Captain Jack gives it a 10 stars. Quiet and high tech.
Charlotte
Rooms · Service · Location
The new rooms are wonderful! The shower is nice and big, the smart TV is a nice touch, and the bed is super comfortable!
Juls
Rooms · Service · Location
Rooms were updated, spotless, perfect location and friendly staff. Such a great hotel, would stay again.
Elizabeth
Rooms · Location · Service
I stayed here a couple of weeks and was very impressed. Management on site were so lovely. The room I stayed in had been recently renovated and the layout was perfect. I'll definitely stay again next time I'm in Moama.