Millers Cottage Motel, Wangaratta, VIC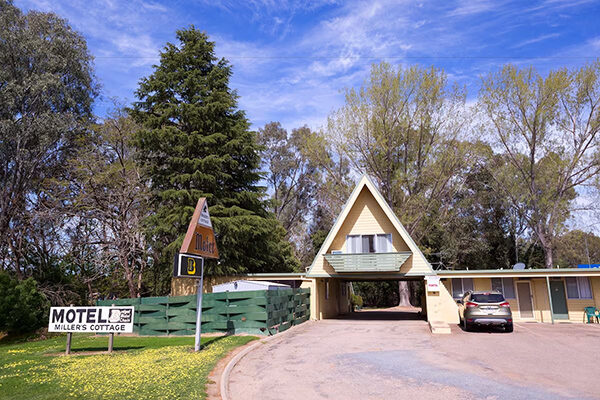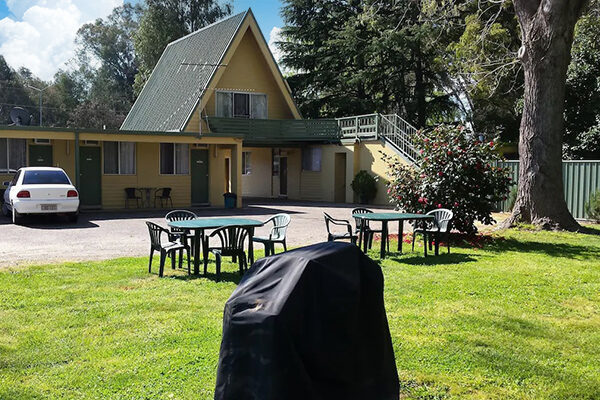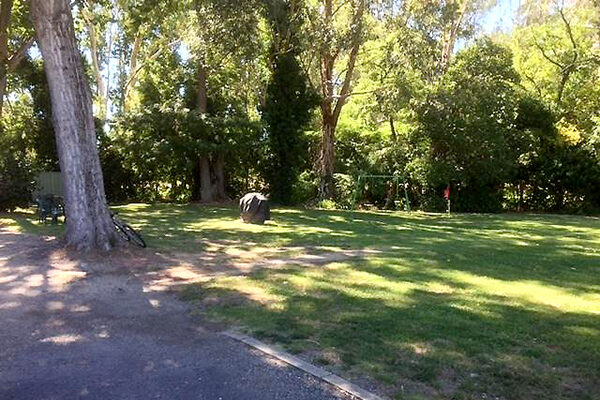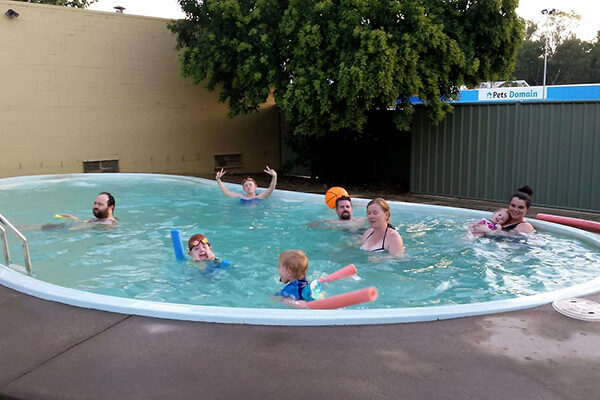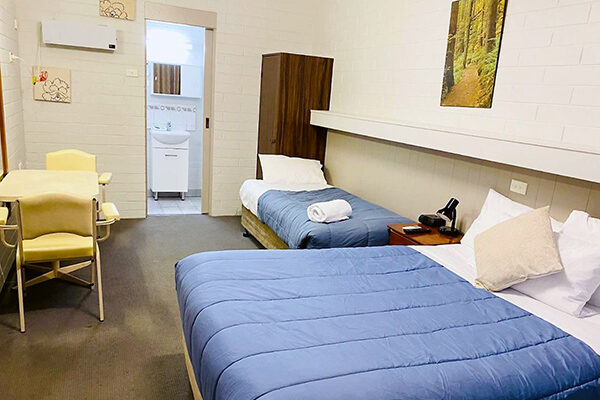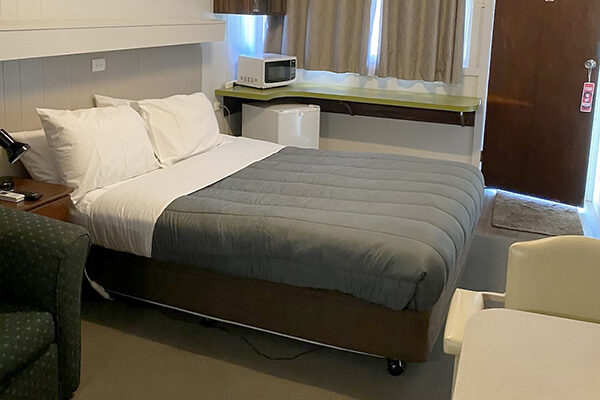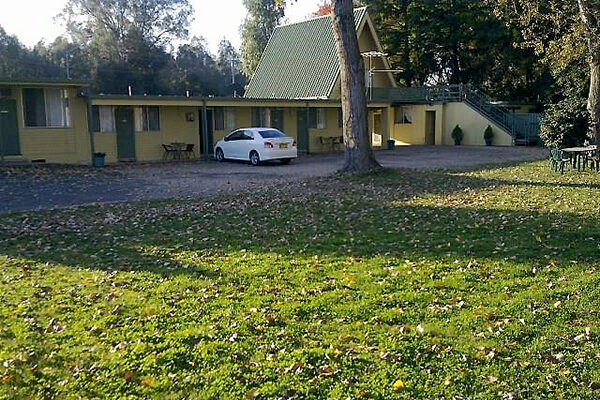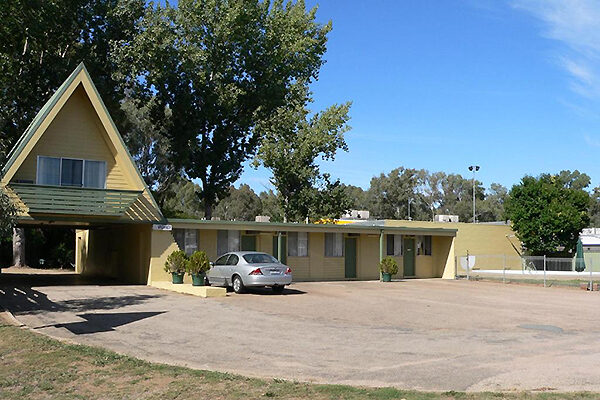 Welcome to Millers Cottage Motel
Millers Cottage Motel in Wangaratta boasts an inviting outdoor pool, children's playground, and BBQ facilities in picturesque gardens. The motel offers complimentary parking, including ample off-street truck parking spaces, room service, and the choice of a hearty country-style cooked breakfast or a continental delight daily. 
Savour home-cooked evening meals from Monday to Friday, and take advantage of the guest laundry for your convenience. All rooms are non-smoking and offer modern amenities like complimentary Wi-Fi, refreshing air conditioning, flat-screen satellite TV, microwave, refrigerator, kettle, coffee maker, cosy electric blankets, wardrobe, and ironing facilities.
Attractions nearby
Wangaratta offers museums, art galleries, a vibrant performing arts scene, and culinary delights. There are an abundance of parks and trails to enjoy, including the beautiful Merriwa Park, King George V Gardens, and Warby-Ovens National Park. Enjoy tastings at King Valley wineries, cycle the stunning Murray to Mountains Rail Trail, have a splash in the lovely Northern Beaches, try your hand at gold panning on Reedy Creek in Eldorado, visit Hurdle Creek Still, and discover the enormous Eldorado Dredge which excavated huge quantities of gold and tin for twenty years from the mid 1930s.
The outlaw and gang leader Ned Kelly is an indelible part of Australian history and continues to arouse fascination. Just 15 minutes out of Wangaratta, visit the Ned Kelly Memorial Museum & Homestead, the Old Railway Station in the Glenrowan Heritage Siege Precinct, stopping at places connected to the events of June 1880 and the Ned Kelly gang siege with Melbourne troopers. Check out the original stationmaster's house, the railway platform, and the site where Kelly was eventually captured. Many of the mature trees growing around Glenrowan were here in Kelly's day, including 'Kelly Copse', where he tethered his horse. Innumerable ammunition rounds were fired, and original bullets may still be found, and see the Big Ned sculpture, a whopping six metres tall!
Driving distance guide from Wangaratta
Echuca / Moama
168 km – approx. 2 hours
Wagga Wagga
200 km – approx. 2 hours 15 minutes
Melbourne
250 km – approx. 2 hours 50 minutes
Millers Cottage Motel
26 Parfitt Road, Wangaratta, VIC 3677
Nancy
Clean · Service · Amenities
Great value for money. Quiet clean comfy Bigger fridge than most motels and more bench space for food prep. We chose it so we could walk across to Parkrun and very very happy
Kim
Clean · Service · Rooms
Great choice in Wangaratta for short term stay A fabulous choice in Wangaratta for overnight or short term stay. Well run by great staff, very clean & comfortable rooms with all the amenities you need (heating, cooling, microwave, bed side tables, cupboard, hair dryer, table/chairs, large LCD TV etc). I highly recommend staying here.
Travis
Rooms · Service · Location
Rooms were good value for budget price, I was very happy with the exceptional service that was provided when the management went "over and above" when we needed help
Jason
Rooms · Service · Location
Located very close to the town center, and conveniently located near the rail trails, Millers Cottage is a budget priced motel that delivers value for money. We enjoyed the rooms above the entrance in the A-Frame part of the complex, containing two rooms with four beds, two doubles and two singles. While this is not indicative of the rooms in general, it is spacious and well appointed, with a balcony view both front and back, clean fridge and microwave, comfortable bathroom and rooftop walkway. Terri, the manager, was very friendly and welcoming, enquiring about our stay and if anything could be improved. The scooter conference had all the other rooms booked, and the city rang with their motors as we watched them parade through the streets from our balcony view. Millers was perfect for what we needed, and we'll be back to stay and ride again.
Diana
Value · Location · Service
Room was very clean, en suite small but adequate. Check in was easy. Looks a little run down on the outside but all we needed and price was right. Breaky unavail but room had kettle, toaster, micro, cutlery (only 2 side plates).