Loddon River Motel, Kerang, VIC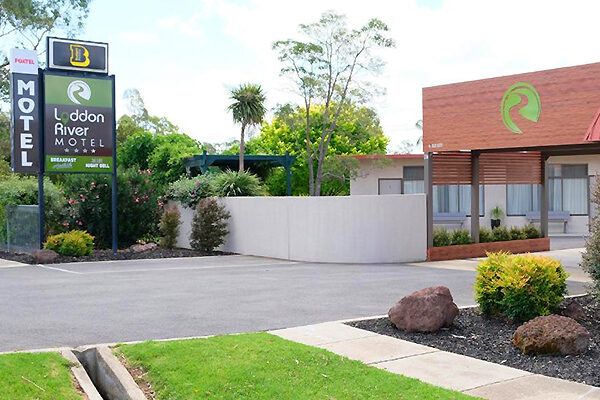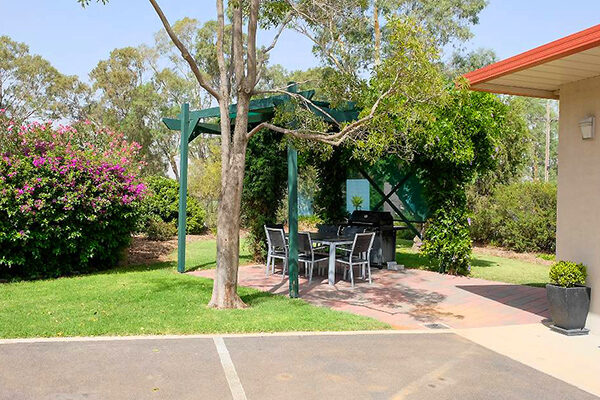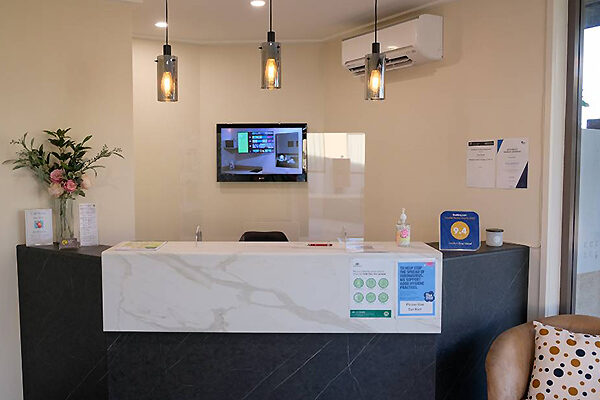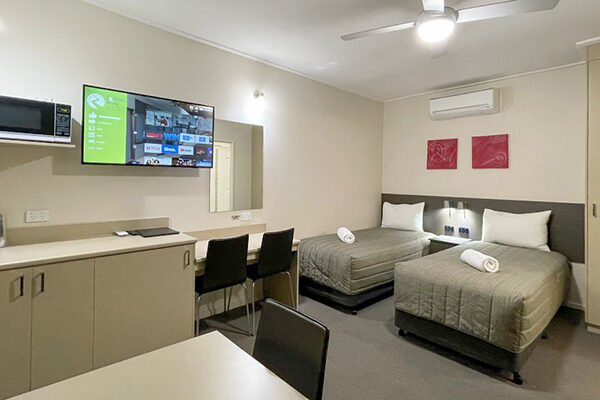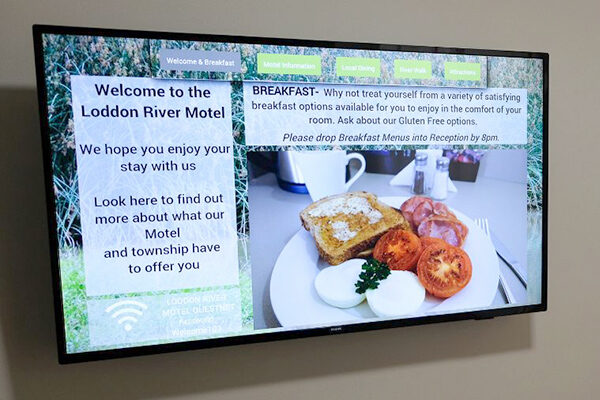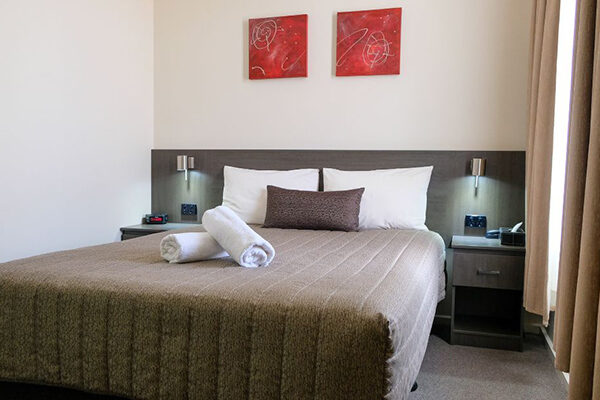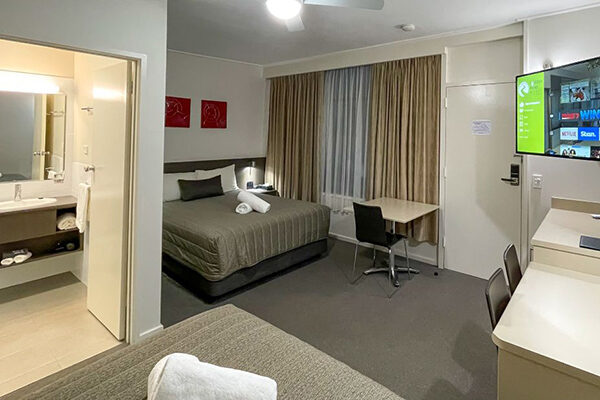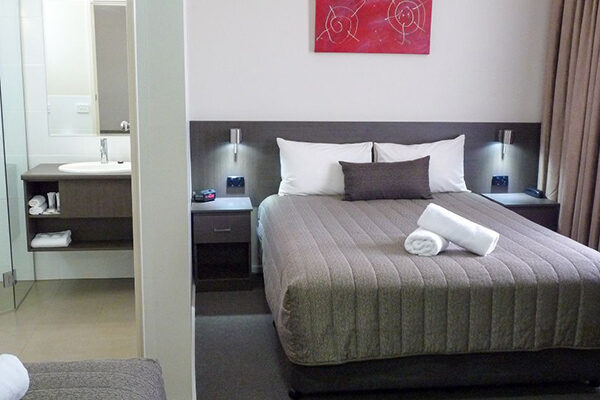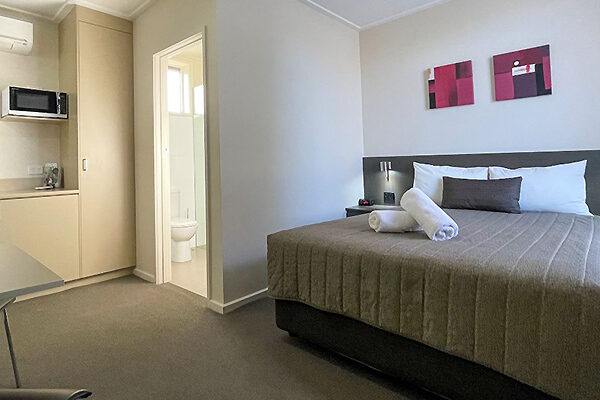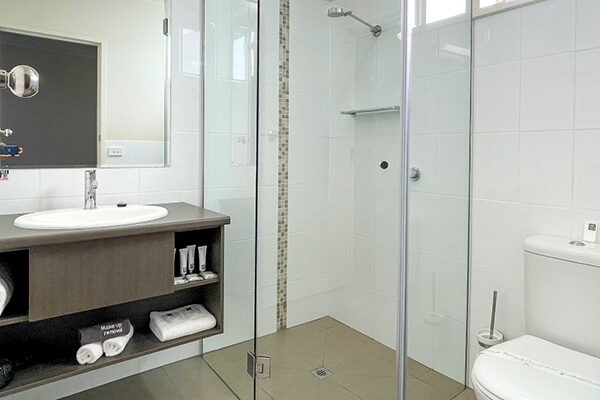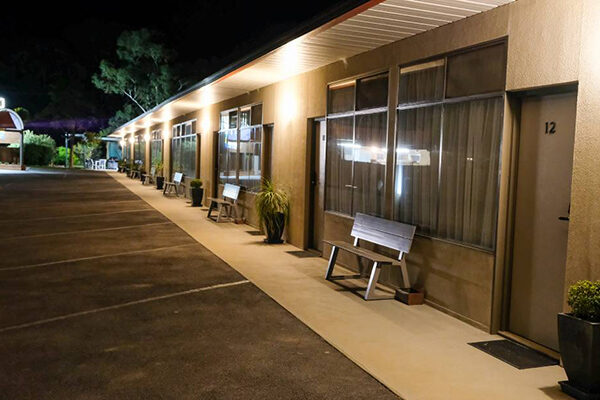 Welcome to the Loddon River Motel
The fully refurbished and highly rated Loddon River Motel is alongside the serene Loddon River Walk, and boasts a delightful riverside setting that has won the hearts of many returning guests. 
All rooms are non-smoking and offer free Wi-Fi,  air-conditioning, smart TVs with Chromecast, apps and Netflix, toaster, microwave, refrigerator, kettle, free tea, coffee and biscuits, desk, wardrobe and a private bathroom. 
Enjoy the tranquility of the gardens that overlook the river, complete with a BBQ area for guests. Indulge in a delightful breakfast, either cooked to perfection or continental, delivered right to your room. And for those sunny months from November to March, get complimentary access to the local swimming pool. 
Attractions nearby
For families, the options are endless! Experience the joy of the fantastic splash park in Kerang right next to the swimming pool, marvel at the amazing sculptures at the Spanner Man Sculpture Garden, discover the Ibis Rookery on Reedy Lake and the serene beauty of Lake Charm, take in the views from Terrick Terrick National Park.
Venture a little further afield to historic Echuca for a plethora of amazing activities including boating, fishing, and paddleboat steamer cruises on the Murray River.

Driving distance guide from Kerang
Shepparton via Echuca
166 km – approx. 2 hours
Bendigo
128 km – approx. 1 hour 25 minutes
Mildura
285 km – approx. 3 hours 15 minutes
Loddon River Motel
103 Wellington Street, Kerang, VIC 3579. Call 03 5452 2511
Davey
Rooms · Service · Location
Had a great stay at Loddon River Motel. Great location, easy to access. I made a comment to Garry upon leaving that I thought 3.5 stars didn't do the motel justice! I've stayed in many 3.5 star locations and they are not nearly as neat, clean and well-appointed as Garry and Gerrys motel. Staying here won't disappoint. Thanks Garry and Gerry, will be back here when in the area and will pass on to colleagues what a great venue you have. Cheers, Dave.
Brad
Rooms · Service · Location
My stay last night was awesome. I was late getting there but Gerry was still helpful to check me in. Bed was comfortable and relaxing. Would stay here again. Quiet
Nats
Rooms · Service · WiFi
Arrived at midnight, rang the 24 hour bell and the gentleman that came down was still lovely and polite and went above and beyond to get me a room at such short notice and at a horrible time of night. The room was very clean. Highly recommend.
barb
Rooms · Service · Location
This was a repeat visit for me but I introduced a few friends to this wonderful motel they were all amazed at the friendly and lovely service, the cleanliness of the rooms and the central position to everything we needed. I know that our family will keep on using this fabulous little motel, with it's gluten free menu.
Greg
Friendly · Location · Service
Beautiful area. Friendly staff. Clean, tidy and comfortable. The owners bent over backwards to make our stay comfortable. Rooms are clean and spacious.
Contact the Loddon River Motel Kerang