Hacienda Motel, Geelong, VIC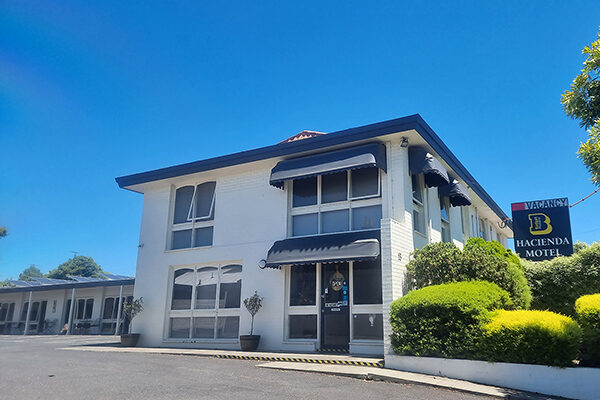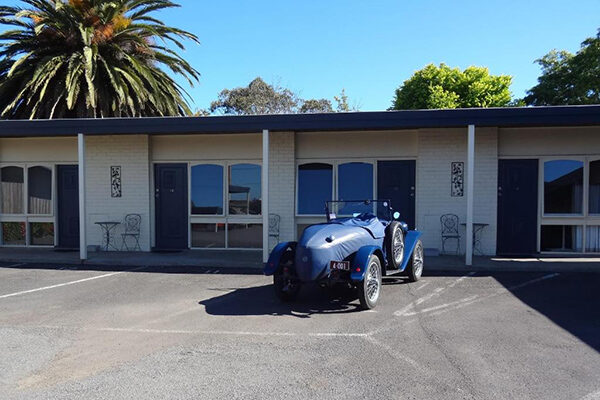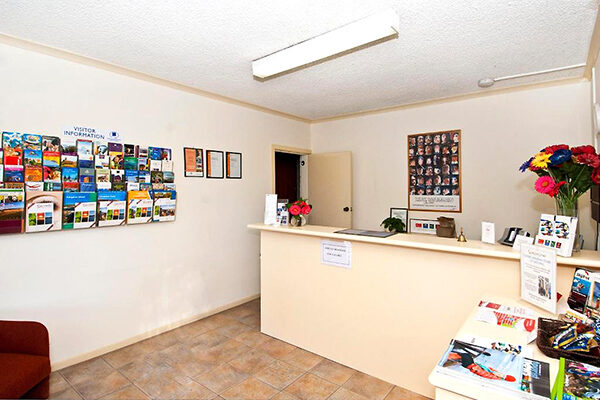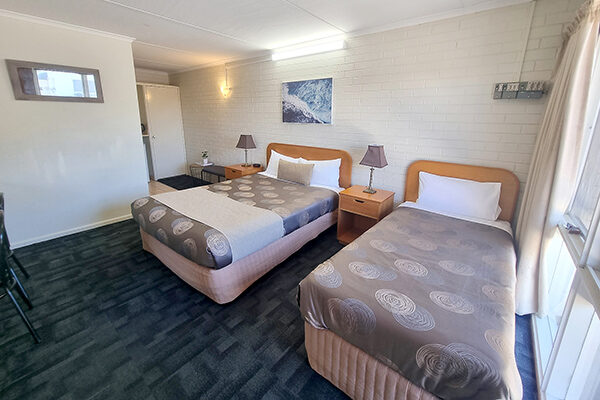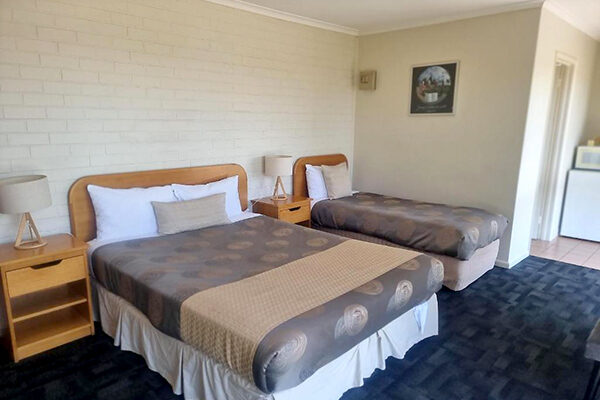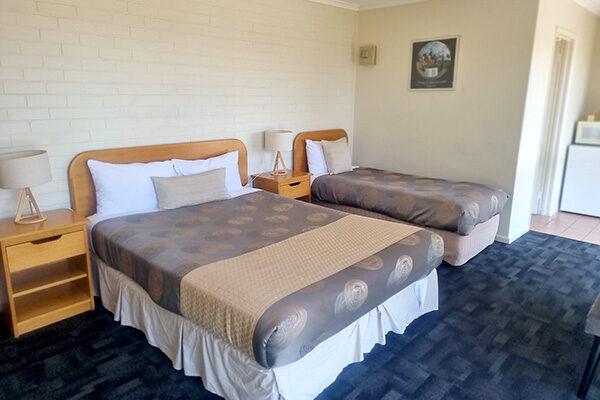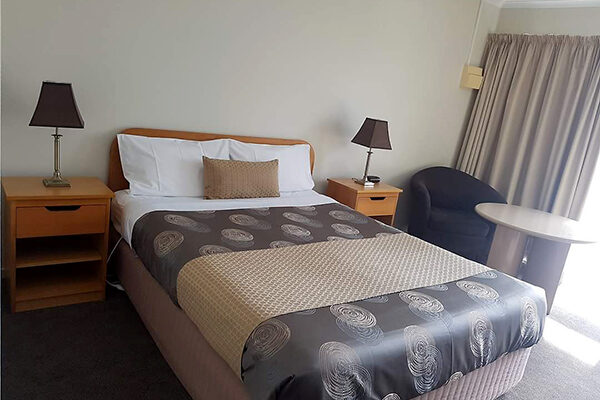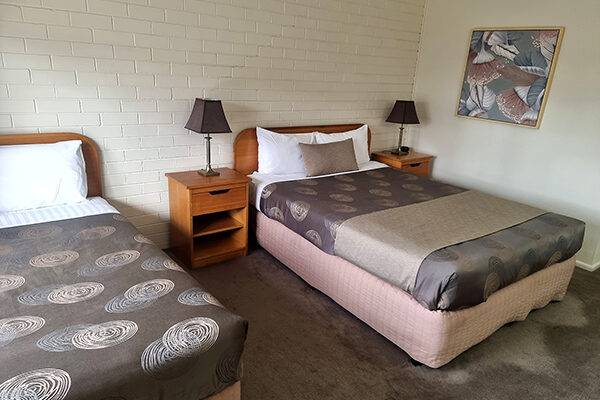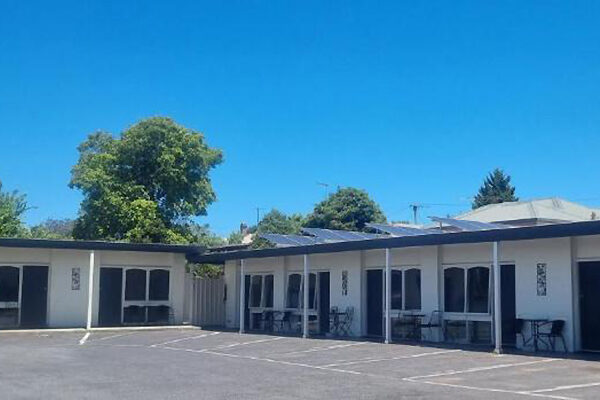 Welcome to the Hacienda Motel
The family-friendly and highly rated Hacienda Motel in Belmont, Geelong is perfectly located on a residential street just a 5 minute drive from the centre, offering family rooms, BBQ facilities, a shared patio and free parking.
The motel features air-conditioned, non-smoking rooms with flat-screen cable TV, free Wi-Fi, refrigerator, a tea and coffee maker, desk, and some rooms also have a microwave. The bathroom offers free toiletries. We offer delicious breakfast to your room (continental, full English/Irish) and packed lunches can be arranged upon request. There are also a number of restaurants and supermarkets within a 2-minute walk.
Attractions nearby
Geelong, Australia offers a diverse range of activities to explore. Start your day by visiting the stunning Geelong Waterfront, where you can take a leisurely stroll along the bay, swim at Eastern Beach, or enjoy a picnic in the park. For those interested in history and culture, the Geelong Gallery houses an impressive collection of Australian art, while the National Wool Museum provides insights into the region's wool industry heritage. 
Adventure seekers can embark on a scenic drive along the Great Ocean Road, which begins in Geelong, or explore the You Yangs Regional Park, perfect for hiking and rock climbing. To cap off your day, indulge in the local food scene with fresh seafood or try some of the region's renowned wines at nearby wineries. Geelong offers a delightful blend of natural beauty, culture, and culinary experiences for all to enjoy.
Driving distance guide from Geelong
Melbourne
85 km – approx. 1 hour 15 minutes
Ballarat
89 km – approx. 1 hours 15 minutes
Warrnambool
188 km – approx. 2 hours 15 minutes
Hacienda Motel
15 Mt Pleasant Road, Belmont, VIC 3216
Jenny
Room · Service · Location
What a lovely little quiet motel in a great location. Stayed here for 3 nights by myself as my daughter had just had a baby. Kelly was so welcoming. She had put the heater on for my arrival and cooked delicious bacon and eggs for breakfast. Everything was very clean, nice towels and great to have milk in the fridge to make a cuppa. High Street is walking distance, as is McDonalds, Dan Murphys, Coles and the Belmont Hotel. Thank you once again Kelly. I will be back!
NepRide
Clean · Location · Service
Lovely place. Booked a single, got upgraded to a family room. Too big for one person, but not complaining. 😉
Kaz
Rooms · Service · Location
Great accomm & lovely staff. Parking at room. Room & bathroom large, clean, tidy & a comfy bed. Short walk to corner hotel, (highly recommend their restaurant), short walk to Coles & Maccas & Chinese. RSL short drive away. Great place to stay before catching Spirit Tasmania, (7min drive). Would definitely stay here again.
Chloe
Rooms · Service · Location
Fantastic motel. Clean and fresh room, stayed in queen bedroom. Huge shower. Kettle, microwave, TV, wifi, coffee, milk, tea, biscuits provided. Fluffy towels and soft shower mat. Walking distance to McDonald's, Belmont Shopping Centre. Kelly the owner very accommodating for my needs with a late checkout. Would stay here again.
Linda
Rooms · Service · Clean
+Very friendly and helpful staff. Early checkin and late checkout when asked. Nothing was too much trouble. Very impressed. Will definitely stay again.