Courtyard Motor Inn, Shepparton, VIC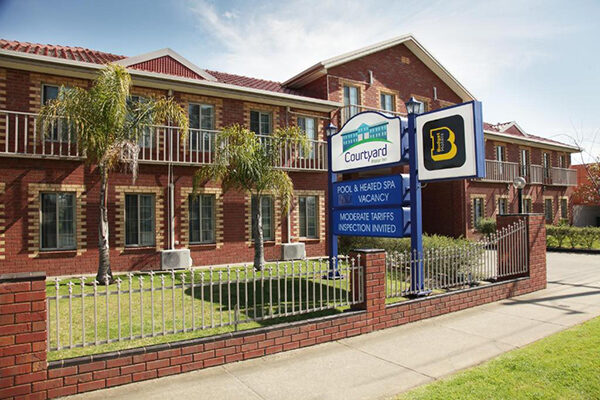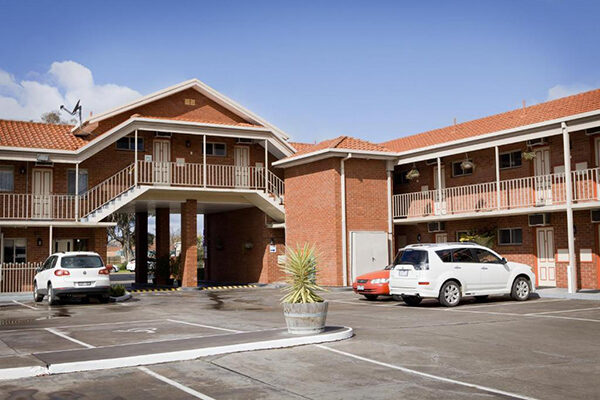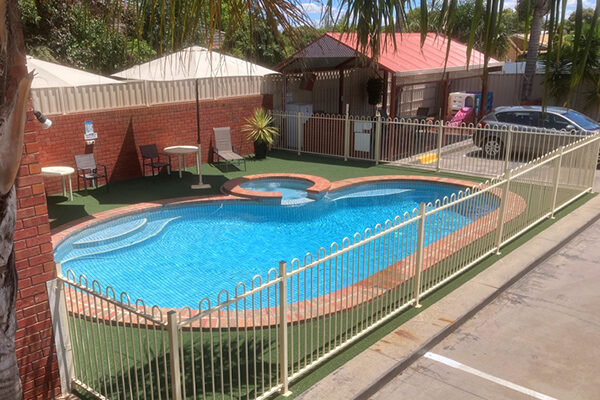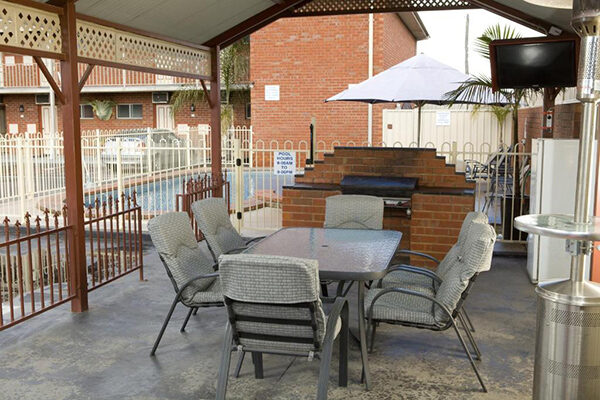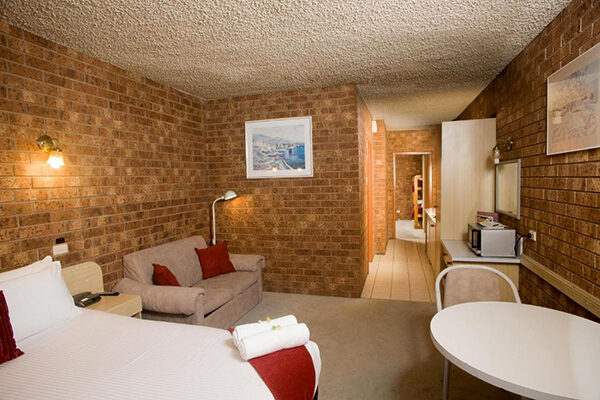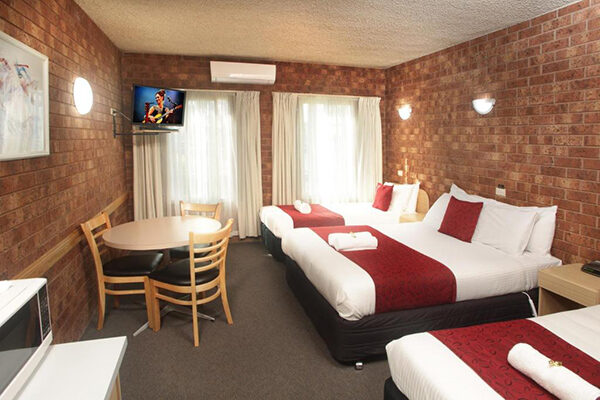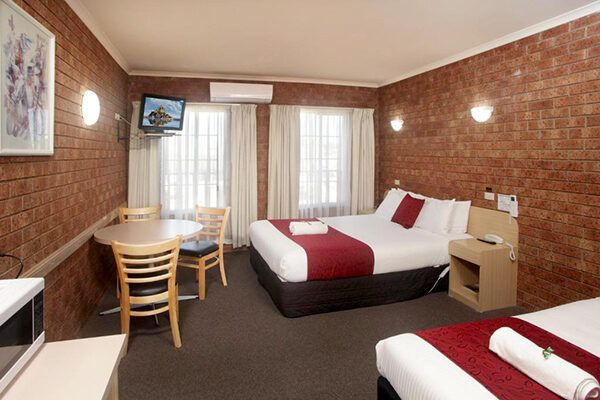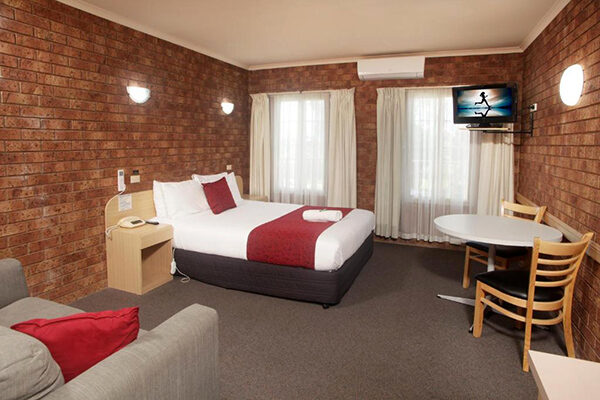 Welcome to the Courtyard Motor Inn
POOL · SPA · PLAYGROUND · FREE WI-FI · BAR
Courtyard Motor Inn's amazing facilities include a pool and spa, an enclosed playground, fully-licensed bar, guest BBQ with plates, cutlery, and utensils available upon request, and a guest laundry.
Rooms all feature a 40′ flat screen TV with complimentary Wi-Fi and in-house current release movies, split system reverse cycle air conditioning, electric blankets, toaster, tea and coffee making facilities, an iron/ironing board, and opening windows. The motel is wheelchair accessible with disabled facilities, and offers the convenience of in-house dining with a charge back service from local restaurants.
Attractions nearby
Shepparton is packed with activities to see and do. Find yourself enjoying vibrant arts and culture, exciting events, sports and entertainments, history and heritage, convenient shopping, food and wine plus unique attractions.
The Lower Goulburn National Park provides opportunities for nature lovers to enjoy tranquil waterways with popular pastimes like fishing, boating and walking, alongside Victoria Park Lake and beautiful Australian Botanic Gardens. Art lovers will adore the Aboriginal community gallery and studio Kaiela Art, Moooving Art, Shepparton Heritage Centre and the Art Museum. Kids young and old will love Aquamoves Water Park, and SPC Ardmona Kids Town has facilities for children of all physical abilities. And don't miss the fantastic Museum of Vehicle Evolution (MOVE), which showcases vintage cars, bikes & trucks plus driving memorabilia.
Driving distance guide from Shepparton
Melbourne
192 km – approx. 2 hours 20 minutes
Bendigo
121 km – approx. 1 hour 35 minutes
Wodonga
170 km – approx. 1 hour 50 minutes
Courtyard Motor Inn
58/60 Wyndham Street, Shepparton, VIC 3630