Country Roads Motor Inn, West Wyalong, NSW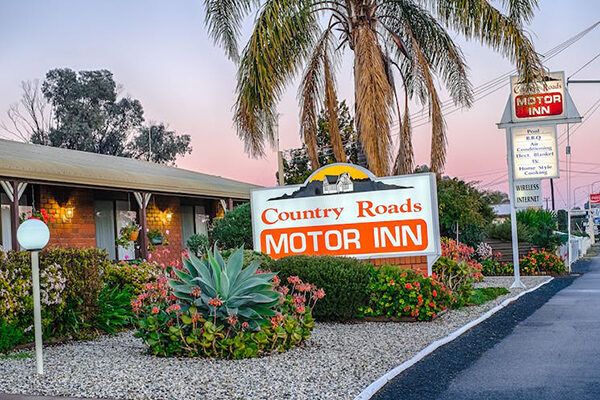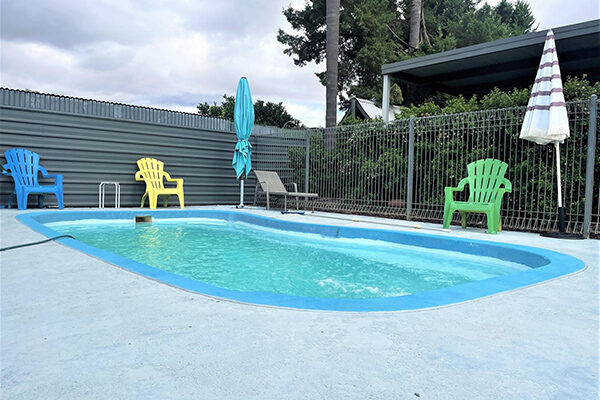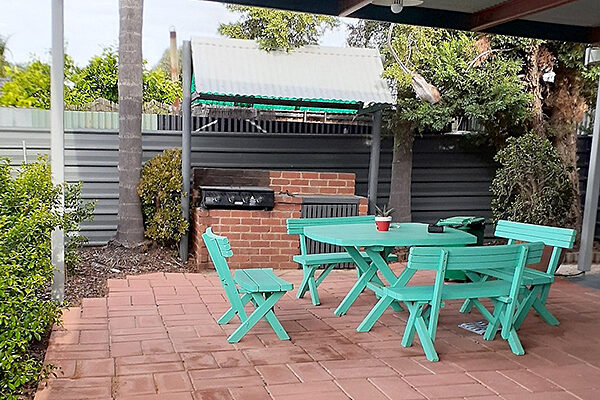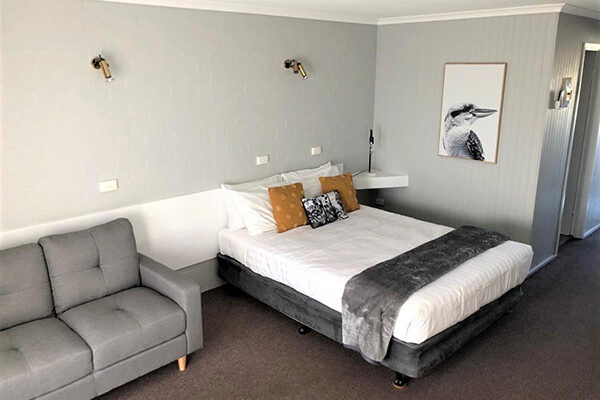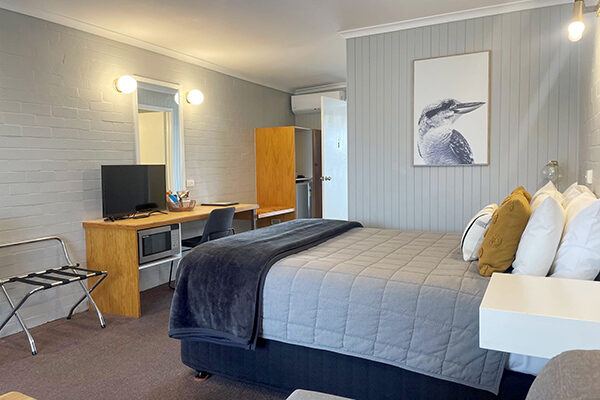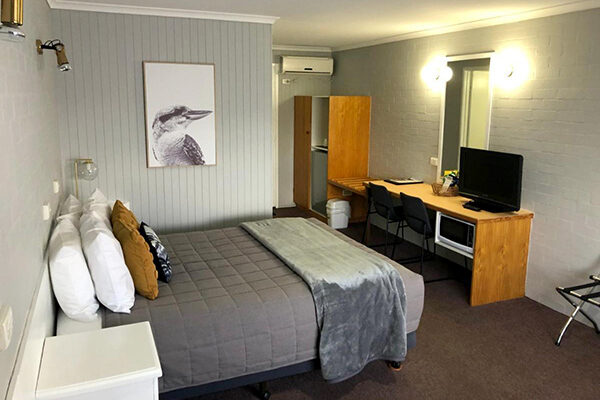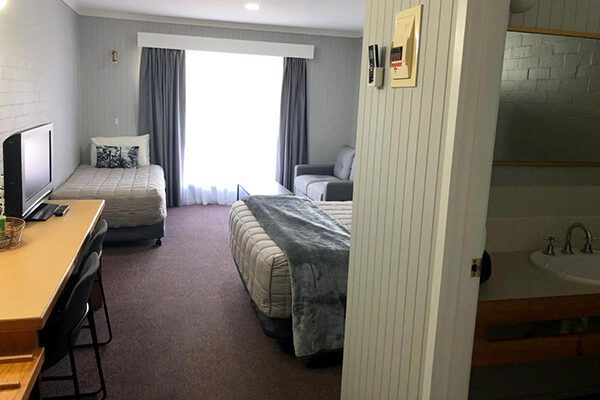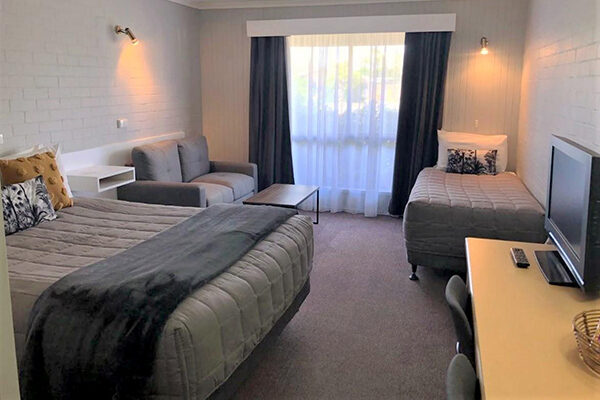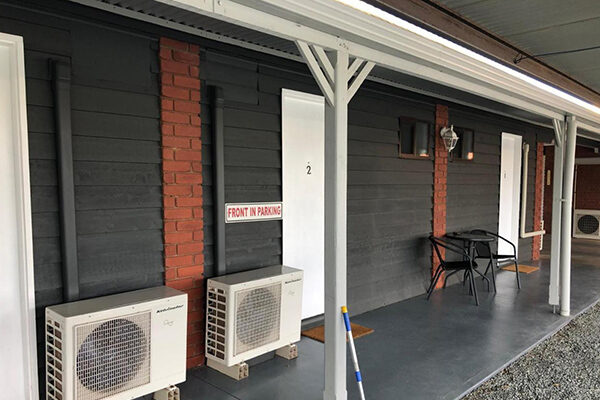 Welcome to the Country Roads Motor Inn
POOL · BBQ · FREE WI-FI · MEALS · ADULTS ONLY
Situated conveniently along Newell Highway in West Wyalong, Country Roads Motor Inn offers top service and a range of amenities to enhance your stay. Take a dip in the outdoor pool or enjoy a relaxed BBQ with fellow guests. Stay connected with free Wi-Fi and take advantage of free parking.
The rooms are designed for comfort and practicality, featuring a flat-screen TV, air-conditioning, fridge, microwave, and coffee-making facilities. The private bathroom is stocked with essentials and complimentary toiletries for your convenience, there are rooms with disabled accessible facilities and some rooms provide a nice view of the pool.
Please note, this is an adult-only motel, offering a peaceful retreat for those seeking a quieter stay.
Attractions nearby
Visit the town's gold mining heritage, and learn about the history of the Wyalong Goldfields at the Wyalong Museum & Goldfields Information Centre. Discover the creative 'Big Chain' sculptures scattered throughout the town, and explore West Wyalong's street art and murals. Relax in the beautifully landscaped gardens surrounding the historic Wyalong Courthouse, and walk or cycle the Green Corridor Walking Track which joins Wyalong and West Wyalong, about 4.4 kilometres from the Wetlands to Cooinda Reserve.
Hike through Mount Wyalong Nature Reserve and enjoy the natural beauty, scenic vistas, and native flora and fauna of the region. Head to nearby Lake Cowal, a significant Ramsar-listed wetland, for excellent diverse birdwatching opportunities. Take a scenic drive to Mount Hope and enjoy the stunning vistas of the surrounding countryside.
Driving distance guide from West Wyalong
Wagga Wagga
152 km – approx. 1 hour 45 minutes
Dubbo
256 km – approx. 3 hours
Canberra
279 km – approx. 3 hours 25 minutes
Country Roads Motor Inn
268 Neeld Street, West Wyalong, New South Wales 2671
Andreas
Great value · Service · Location
Country roads excellent motel the best I've come accross spotlessly clean lovely decor very comfortable the owners welcomed us after a motel accross the road with a similar name denied us a room after we gave them our credit card number and mobile number he blatantly lied that he had received a booking in hindsite we were lucky not to have stayed in this below standard place THANK YOU COUNTRY ROADS GLAD WE GOT TO STAY WITH YOU
Chloe
Quiet · Service · Location
I have been working in Wyalong for three months now and have enjoyed staying at Country Roads. The rooms are modern and the owners, Des & Trish, are lovely and make you feel right at home. Highly recommend to everyone, best place to stay! Greg
Rooms · Service · Location
I've had the pleasure of staying here with Trish & Des for over 4months. The motel is an awesome place to stay. They are 2 of the nicest people I have met and honoured to call them both friends for life. They made me feel welcome from day one and often went out of their way for myself. If you have the chance Des makes a mean stew watch the Olives lol. And Trish made the best Pea & Ham soup just like my mum made If your looking for a place to stay then this is the place to. Great room, great hospitality,
Thomas
Quiet · Great value · High-tech
I've stayed in the Country Roads Motor inn for about 2 months now and it's by far the best motel in west Wyalong! Great hospitality, very friendly owners and very well maintained rooms! Would highly recommend anyone visiting West Wyalong to stay at the Country Roads Motor inn
Zac
Service · Rooms · Location
I have been working in West Wyalong for about 6 months now and stayed at most of the motels in town. This is the best in town. I wouldn't stay anywhere else. The rooms are modern and are spotless. The owners Des & Trish are very welcoming and make you feel right at home. Thank you so much. Highly recommend this Motel to any other fellow travelers.