Camperdown Cascade Motel, VIC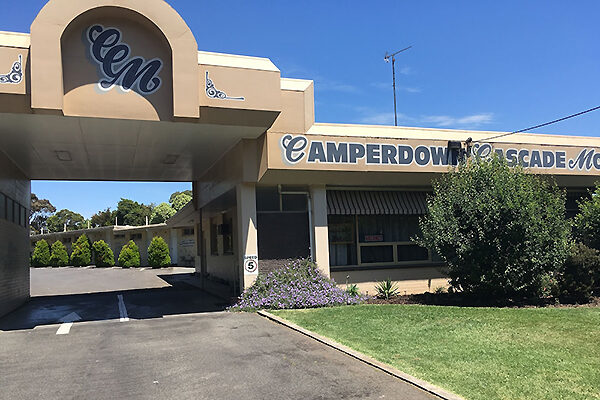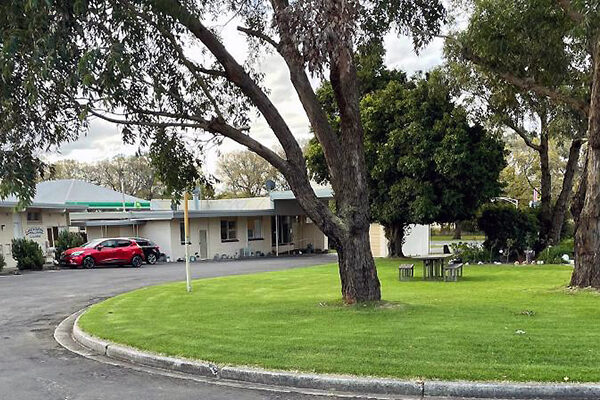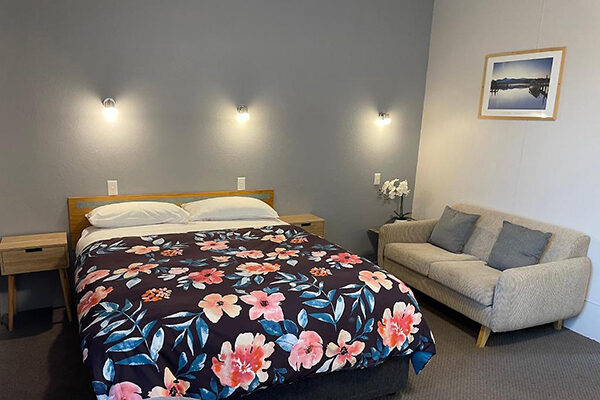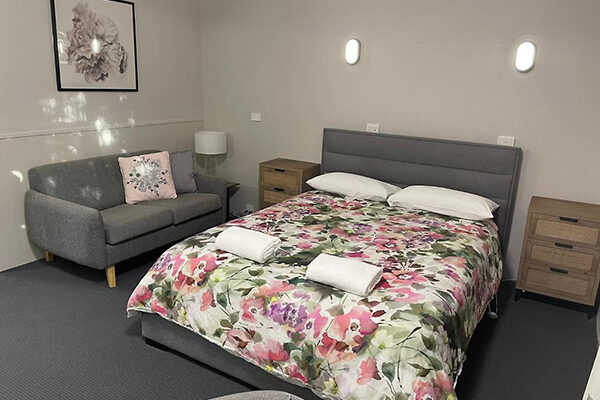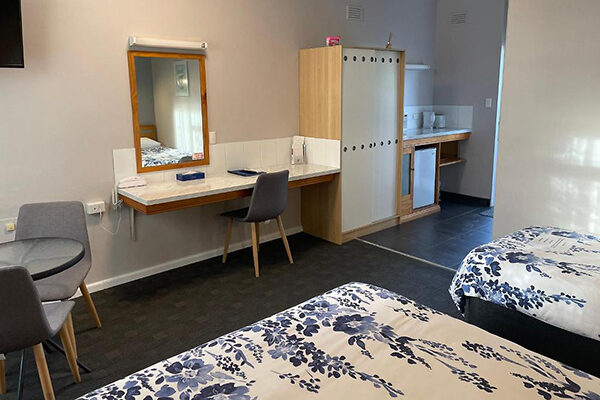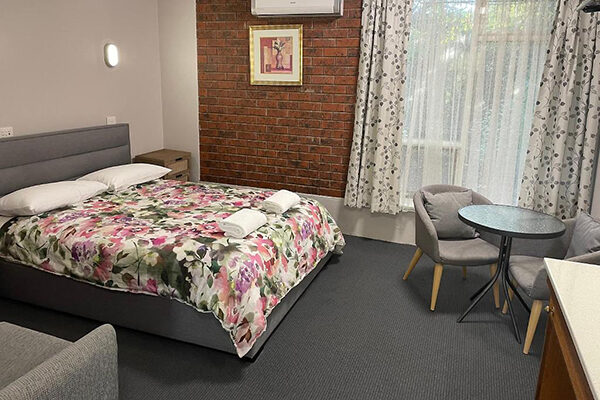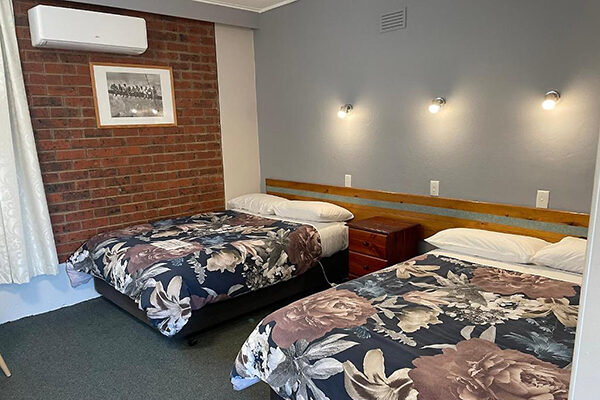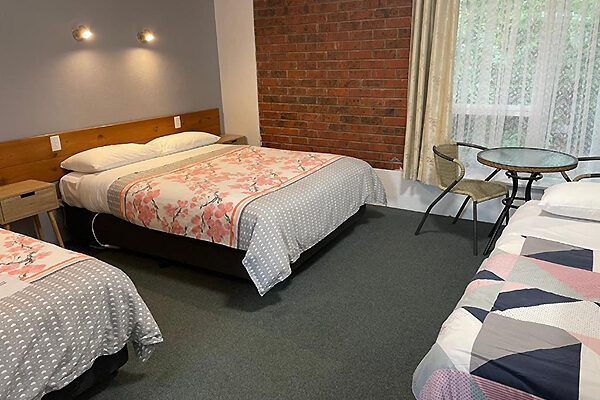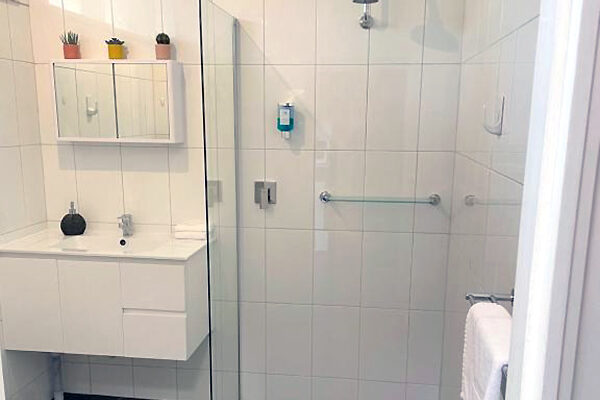 Camperdown Cascade Motel
FOXTEL · BBQ · GARDENS · BREAKFAST · FREE WI-FI
Welcome to the Cascade Motel, a hidden gem in Camperdown nestled in 1.5 acres of beautifully landscaped gardens, surrounded by the stunning landscapes of Lakes and Crater Country. Our recently refurbished motel offers a comfortable and quiet retreat, perfect for a family getaway.
Our spacious and clean rooms are equipped with everything you need for a relaxing stay. Enjoy the convenience of a split system air-conditioner, TV, Wi-Fi, and Foxtel. Each room also features a fridge, microwave, and a selection of hot beverages to kickstart your morning. Additionally, we provide cutlery and dishes, and guests can make use of our free BBQ facilities.
Start your day right with our delicious breakfast options delivered straight to your room. We take pride in our good, old-fashioned country service dedicated to ensuring your stay is exceptional
Attractions nearby
Nestled within the captivating KANAWINKA Geopark, Australia's first UNESCO Global Geopark, the picturesque rural town of Camperdown, VIC, offers an enchanting blend of natural beauty and history right at the gateway to lakes and craters. Camperdown's rich history is evident throughout the town, from the striking architecture to the engaging museums, allowing visitors to connect with the spirit of the town. Visitors can climb the historic clocktower for a breathtaking view of Camperdown and the region.
Camperdown boasts an array of lakes that are a paradise for water enthusiasts, whether you enjoy boating, water skiing, or are an avid angler seeking the best freshwater fishing experiences. Take a short drive to the summit of Mount Leura and prepare to be captivated by the panoramic vistas where you will be rewarded with breathtaking views of the surrounding volcanic peaks and lakes. A leisurely walk along the trail from the lookout will lead you to the volcanic cone of Mount Sugarloaf.
Driving distance guide from Camperdown Cascade Motel
Melbourne
192 km – approx. 2 hours
Ballarat
120 km – approx. 1 hour 20 mins
Geelong
120 km – approx. 1 hours 20 mins
Camperdown Cascade Motel
311 Manifold St, Camperdown, VIC 3260
Jordan
Friendly · Service · Location
I've stayed at this Motel 3 or 4 times before over the years for events in Camperdown, and it has always been a good bed and place to stay a night or 2. When I rocked up tonight, it was realised that I'd booked for next weekend, not this weekend. Totally my stuff up. The lovely lady at the desk was able to move things around and help me (as I need to stay for 2 nights) and get me in still. She was extremely nice and accommodating with my error and even tried to charge me a lesser rate (how nice), but I insisted on paying full rate as it was my mistake, not theirs. And the room I'm sitting here typing this in is great! I'll continue to come and stay here when I need to stay in Camperdown. Next time, I'll double check my dates though!
Stayed two nights. The room was modern and immaculate and Wifi was very good. Steven and other staff very friendly. Highly recommended! Sam
Quiet · Great value
Last minute booking made to feel welcome room was comfortable. Good location and very little noise from outside or neighbours
Norm
Quiet · Clean · Friendly
Exceptionally clean room, everything needed for a great stay. Would thoroughly recommend this motel.
Jacob
Cleanliness · Value · Service
Very clean, with updated bathroom that had fantastic water pressure and lots of hot water! This motel was a real gem to find after a long drive from interstate, can't recommend it enough for value and comfort!