All Seasons Motor Lodge, Dubbo, NSW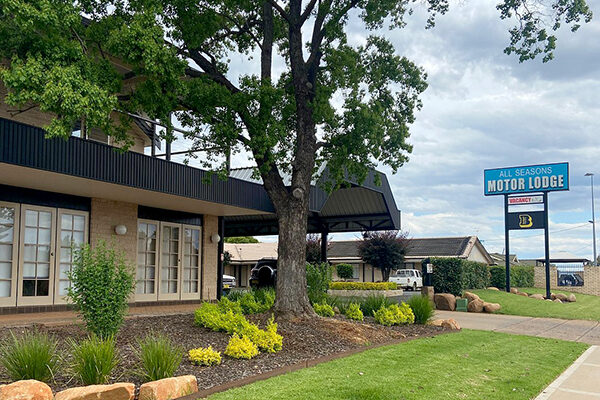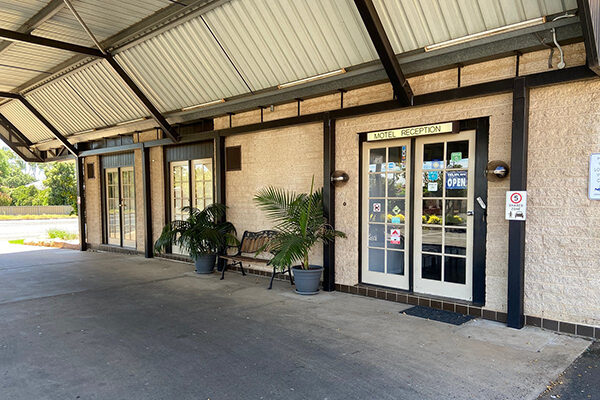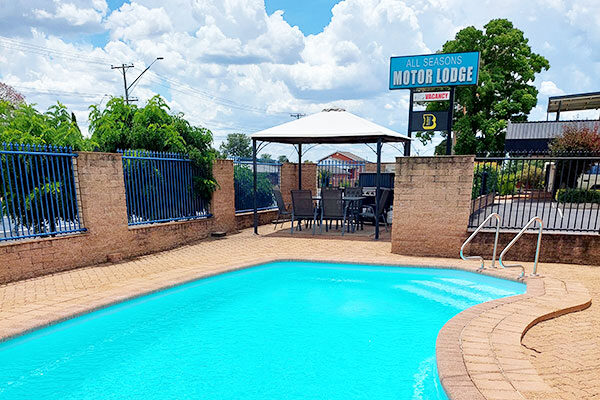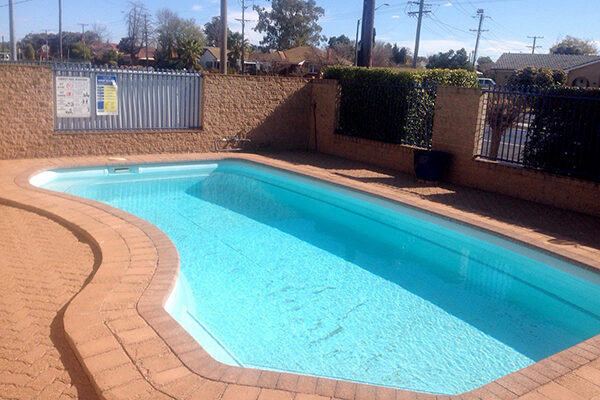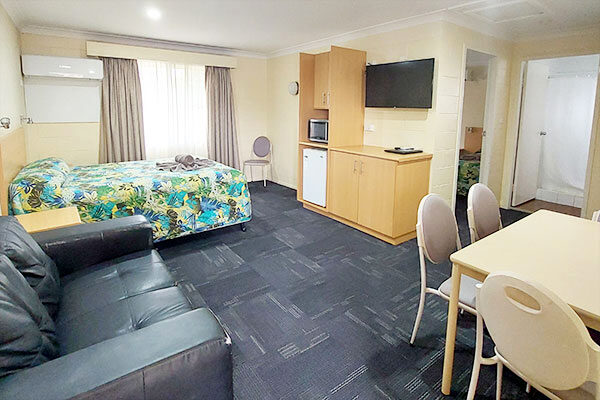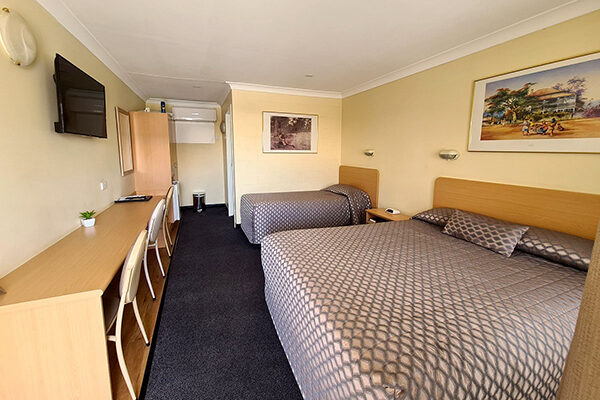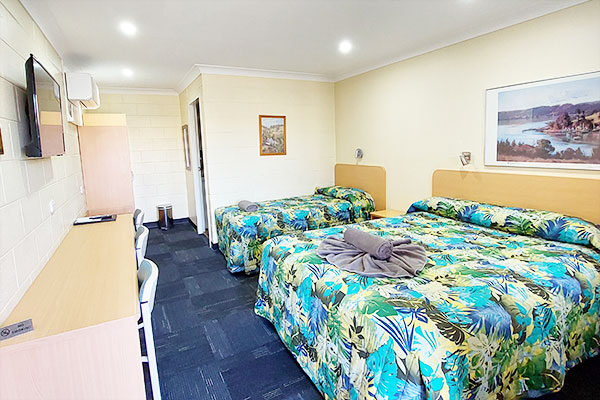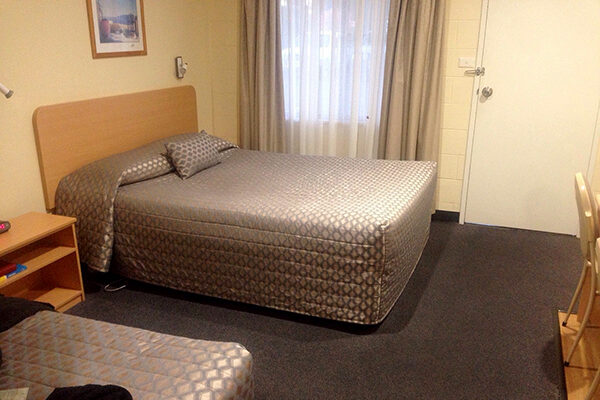 Welcome to All Seasons Motor Lodge
24hr DESK · POOL · BBQ · FREE WI-FI · NETFLIX · FOXTEL
All Seasons Motor Lodge is your home from home for exploring the many wonders of Dubbo. Our friendly 24-hour front desk team is always on hand to ensure your stay is as comfortable and enjoyable as possible. Each of our fully air-conditioned rooms offers a private patio for you to relax, along with tea and coffee making facilities, a toaster, microwave, hair dryer, and complimentary Wi-Fi, Foxtel, and Netflix.
After exploring the many attractions in the region, take a refreshing dip in our sparkling swimming pool and enjoy our BBQ facilities, or dine in style at the Riverview Bistro right next door at Club Dubbo.
Attractions nearby
Dubbo is an amazing place to visit with something for everyone, and All Seasons Motor Lodge is close to public transport and all major attractions.
Check out nearby Taronga Western Plains Zoo, Old Dubbo Goal, the Dubbo Observatory, beautiful Wellington Caves and Phosphate Mine, or venture a little further afield to the spectacular Warrumbungle National Park and the internationally recognised Siding Spring Observatory to view world-renowned dark skies, visit the famous wine-growing township of Mudgee, and historical Gulgong.

Driving distance guide from Dubbo
Newcastle
380 km – approx. 4 hours 30 minutes
Brisbane
844 km – approx. 9 hours 40 minutes
Sydney
400 km – approx. 5 hours 15 minutes
All Seasons Motor Lodge
78 Whylandra Street, Dubbo, NSW 2830
William
Location · Service · Rooms
Absolutely amazing!! Great service, great location. And such nice people. I had lost something of mine and they found it instantly when given a call. Thank you!!
Brianne
Location · Service · Rooms
Great place to stay. Lovely owner and very cute doggo. Room was very spacious and clean. Shower had great water pressure, comfy beds and aircon was perfect place to stay. Highly recommend will definitely be back again!
Alan
Rooms · Service · Location
Friendly and helpful reception. Rooms are clean and comfortable. Have rebooked accommodation there.
Vicki
Rooms · Service · Location
Thank you for an amazing 3 night stay. Marg and Barry were excellent hosts. Friendly down to earth people. The cleaning team were also friendly. Good service comfy stay. Highly recommend 👌 👍
Alan
Rooms · Service · Location
From the moment Manager Marg answered my phone call, I knew this place would be good. We booked for four nights with Marg "moving things around" to accommodate us. What a fantastic motel this is. Quiet despite being on a main road. Parking at door, fantastic bed and the room was spotless and cleaned every day. And breakfast brought to your room (almost a rare thing these days), cooked to perfection, delivered on time and...cheap. Room rate @ $125 a night just outstanding value. And oh, did I mention managers Marg & Barry...just fantastic people, made us feel most welcome, 'people friendly'; nothing too much trouble. With Club Dubbo right next door, great food and extensive menu; and the Westside Hotel a short walk down the road, with great food and wonderful staff. Our first time and this motel, rated three & a half stars...we rate it an easy 5 Stars, we will be back. Jackie & Alan.
Contact the All Seasons Motor Lodge