Hi-Way Motor Inn, Yass, NSW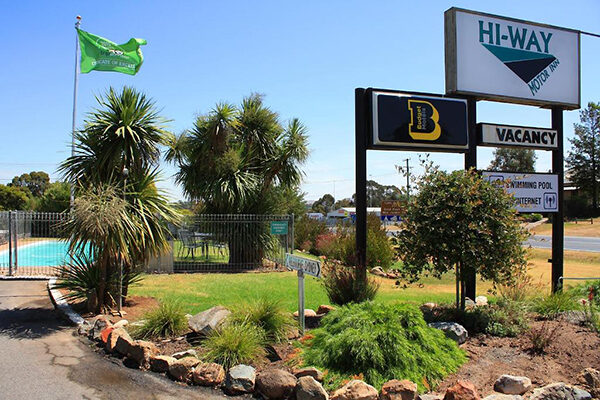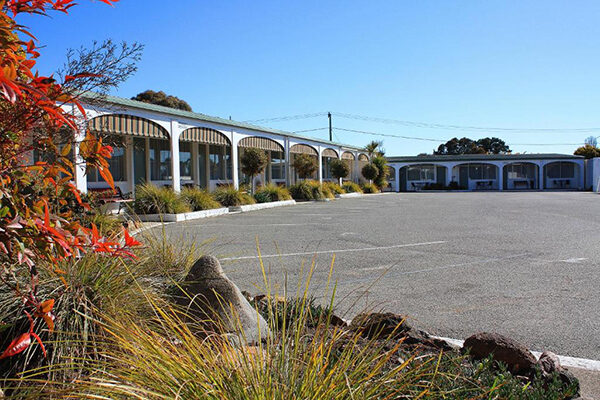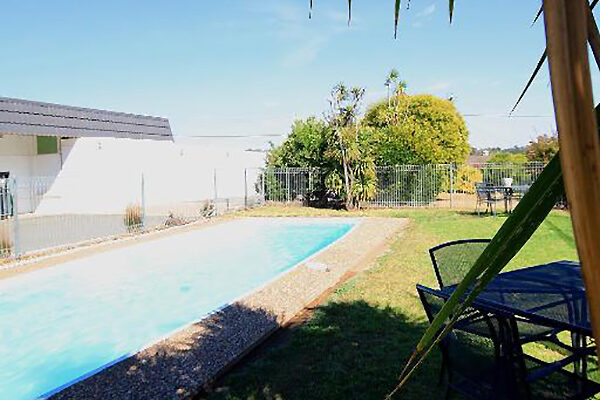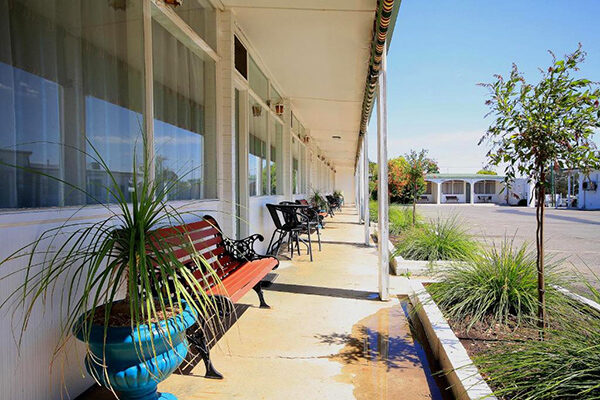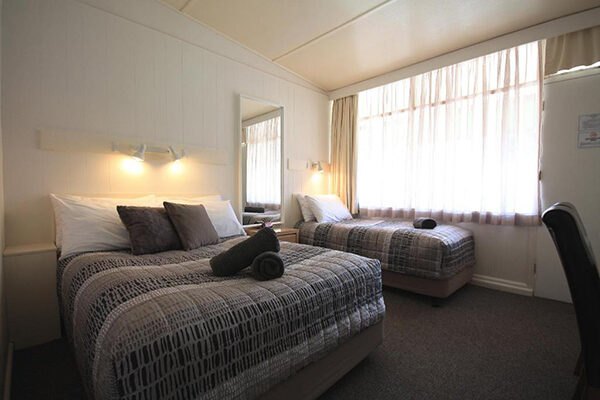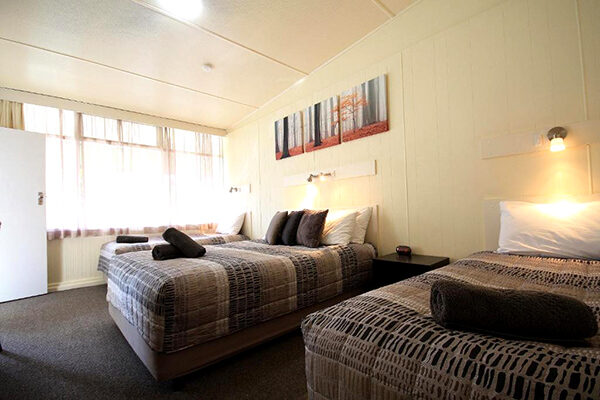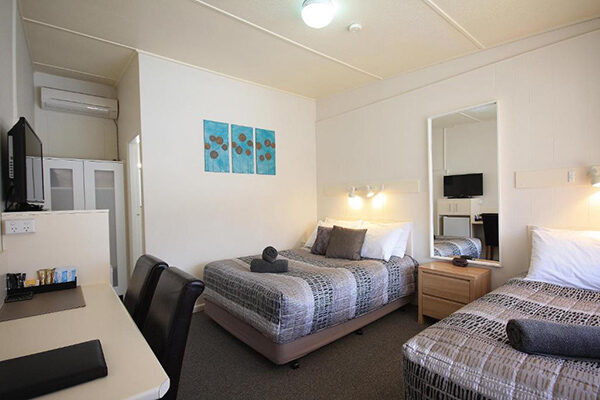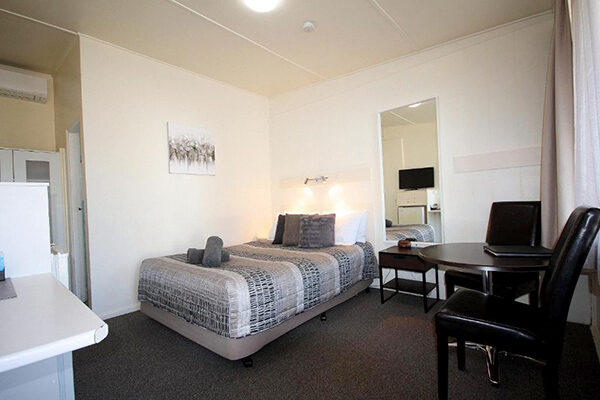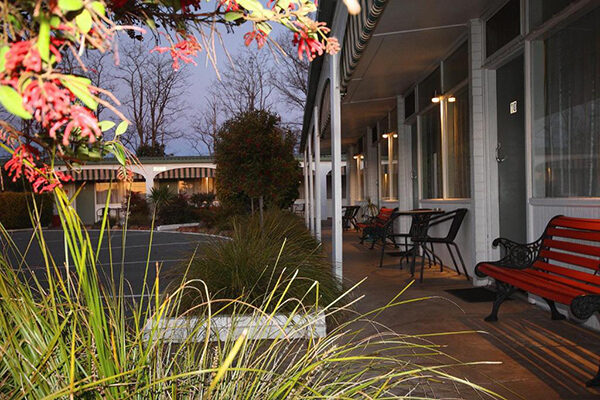 Welcome to the Hi-Way Motor Inn
Discover the inviting Hi-Way Motor Inn, a top-rated motel perfect for families, boasting 22 ground floor, smoke-free units, complete with a lovely outdoor pool and complimentary parking. Each room is equipped with air-conditioning, heating, private ensuite, patio, cutting-edge flat-screen TV, complimentary fast Wi-Fi, snug electric blankets, refrigerator, toaster, a well-stocked kitchenette, and tea and coffee-making amenities. Microwaves are available upon request for your convenience.
Start your day right with a delightful, freshly cooked breakfast, delivered right to your doorstep. And for those in need of a quick pick-me-up, light refreshments are readily available. Plus, Hi-Way Motor Inn offers a complimentary shuttle service to and from The Yass Soldiers Club every Wednesday through Saturday.
Attractions nearby
Yass is known for its historic architecture, beautiful countryside, and friendly community. Take a self-guided walking tour through the town's historic precinct, which features well-preserved 19th-century buildings, and browse through the various antique shops of Yass to find unique treasures. Enjoy wine tasting and the scenery at locations like Clonakilla, Helm Wines, and Shaw Wines. The Yass Golf Club offers a picturesque 18-hole course with scenic views of the Yass Valley.
Just a short drive from Yass, the historic village of Binalong features quaint architecture and is known for its connection to famous Australian poet Banjo Paterson. Visit Cooma Cottage, home of the great Australian explorer Hamilton Hume, and enjoy a personal tour and the unique surroundings of this heritage property on the original 100 acres. Explore the Hume and Hovell Walking Track, which follows the route taken by explorers Hamilton Hume and William Hovell. Located about an hour's drive from Yass, Burrinjuck Dam offers excellent fishing, boating, and camping opportunities.
Driving distance guide from Yass
Canberra
61 km – approx. 1 hour
Wagga Wagga
184 km – approx. 2 hours
Sydney
280 km – approx. 3 hours
Hi-Way Motor Inn
305 Comur Street, Yass, NSW 2582
belinda
Room · Service · Location
We were really impressed with this place. Greeted by owner Jo who was absolutely delightful and welcoming. Parking was at the door and the property courtyard had a nice open feel. The room had crockery and microwave, a fairly large table for dining, an extremely comfy bed with quality pillows, thick towels, a great aircon and plenty of hot and strong shower water. We couldn't fault the cleanliness. Some aspects of the property are slightly dated, but assessing as budget accommodation, it fully deserves 5 stars. It excelled in every area that mattered to us.
Aidan
Clean · Location · Service
My stay here was excellent 👏 I had all my workers stay here as well for a affordable price with a very clean standard of rooms Very welcoming at the desk an nothing was a problem ,this place makes all the other places in town look average ..... Keep up the good work ...🤌
Glenn
Rooms · Service · Location
Very nice place to stay, basic but clean and quiet. Internet works very well.
Polly
Rooms · Service · Location
We stopped overnight at the Hi-Way Motor Inn and were very impressed with the service and the comfort of the room. We arrived late at night in mid-winter to a warm and cosy room with a hot shower, clean presentation, and obvious care taken. The bed was very comfortable and check out very simple. Everything was easy. Much appreciated.
George
Rooms · Service · Clean
If you want a place to lay your head down to break the journey or even spend a couple days here this is a very tidy and comfy place. Yes, it is still retro '60's or '70's but it is very beautifully preserved. Room was clean, bathroom was roomy with a decent shower. Bed was comfortable and it had the necessary facilities of tea, coffee, TV, etc. We enjoyed our stay and it will be our travel break, if they have us again. Quiet, great value.